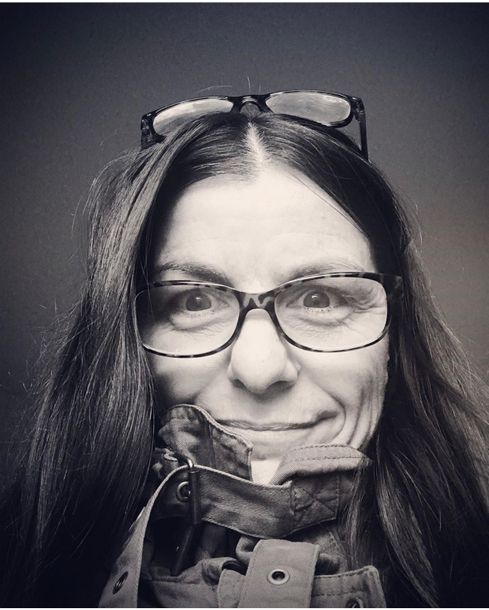 artist statement
fotofabriccollagesculptureartist
https://www.instagram.com/lizsteketee_art
mailto:lizstek@comcast.net
415•497•9206
phone: 415-497-9206
mailto:lizstek@comcast.net
It is through art that I make sense the world. I use my life and family as material for my work. By doing this, I am able to explore the complexity that exists in the everyday and the richness found in the mundane. Through the use of montage, collage, and purposeful juxtaposition of photographs, it is my intention to examine the "truth" in life. I do not feel tied to chronology, linear expression, or one media exclusively. My belief is that life experiences are a combination of independent, non-linear moments that we construct into memory. These memories can shift and change over time. They have specific colors and levels of visual clarity. I create works in a manner that reflects these notions. I take photographs daily to remember and to sketch ideas in my mind. I then use these photographs as a jumping off point for mixed media explorations.
I use photography, collage, sculpture, textiles, and books to explore these notions. After the primary construction, I often move on to deconstruct then reconstruct again. This back and forth is non-linear and allows for an ongoing discovery of layers of meaning in the work. At the heart of my work is the notion that it is the ordinary in life that is truly extraordinary, that memories are fluid and ever-changing. My work is an investigation of memory, family, and the role photography plays in these ideas.
bio
gallery: http://www.seagergray.com
editorial: lizstekphoto.com
phone: 415-497-9206
1988-Philip's Academy, Andover, MA
1992-University Of Michigan, BFA photo, Ann Arbor, Mi.
2004-San Francisco Art Institute, MFA, photo, SF, CA.
2009-2017, Adjunct Faculty, Photo Dept., San Francisco Art Institute
2009-2016-Gallery Rep, Stephen Cohen Gallery, Los Angeles, CA (closed
2018-Present-SEAGER GRAY GALLERY, MILL VALLEY, CA)
Liz lives in the San Francisco Bay Area with her husband and two children where she maintains her own art practice. For over a decade, Liz was a member of the photo faculty at the San Francisco Art Institute where she specialized in digital imaging, compositing, mixed media, and the handmade books. In 2005, Liz completed her MFA at SFAI where she received the prestigious John Collier Award of Excellence for her thesis project. The project was based on the turbulent circumstances surrounding the birth of Liz's first child, Emma. After completing her graduate studies, Liz dedicated her work fully to art practice and teaching. In 2017, Liz moved into a full time studio practice. Liz's personal work focuses the notions of photography and its role in family life, memory, and our sense of self. Her most recent work explores mixed media; particularly the combination of textiles, book arts, sculpture, and photography.
exhibition history
EXHIBITION HISTORY
•2020 FILTER PHOTO, INTERIOR LIFE, October
•2020 PRC, EXPOSURE 2020, Boston, Ma
•2020 IDENTITY, JEN TOUGH GALLERY, Santa Fe, NM, summer
• 2020 MATERIAL MATTTERS, SEAGER GRAY GALLERY, Mill Valley, Ca, March
• 2020 BEYOND THE SURFACE, CAL POLY ART GALLERY, curated by Aline Smithson., Jan
• 2020 INDENTITY, JEN TOUGH GALLERY, Santa Fe, NM, May-April.
• 2019 THE OBJECT, SEAGER GRAY GALLERY, Mill Valley, Ca, JULY, AUGUST
• 2019 THE LADIES ROOM, JURIED ART FAIR, SF, CA, OCTOBER, MINNESOTA ST. PROJECTS
• 2019 ART OF THE BOOK, SEAGER GRAY GALLERY, Mill Valley, Ca, May
• 2019 MATERIAL MATTERS, SEAGER GRAY GALLERY, Mill Valley, Ca, March
• 2019 BOOKS ARTS SHOW, MARIN MOCA, Ca, April
• 2019 PICTURING IDENTITY, DIABLO VALLEY COLLEGE GALLERY, Diablo, Ca, March
• 2018 SDA INTERNATIONAL EXHIBITION IN PRINT,
FAMILY MATTERS, NEW TALENT IN TEXTILE ARTS SURFACE DESIGN, WINTER 2018
• 2018 REVIEW SANTA FE, SF, NM, October.
•2018 ANTI NOSTALGIA, The Carrack, Durham NC, October.
• 2018 BAY AREA CURRENTS, Smith Anderson North, San Anselmo, CA, Sept.
• 2018 LENSCRATCH, featured artist, new works, june 11, 2018 https://lenscratch.com/2018/06/liz-steketee-4/
• 2017 THE GRIFFIN MUSEUM, Grey Matters, The Griffin Room, Solo Show, SEWN, October 2017
• 2017 A NIGHT WITH BOPHAMET, Vallejo, Ca, Pink and Dresses exhibited for January-Feb. Vallejo Rare BookS
•2016 Small Works, Curated by Kate Ware, New Mexico Museum of Art, opening October 2016
•2016 2 person show with KK Depaul, Schneider Gallery, Chicago, Illinois 60654, Reconstructing The
Portrait: K.K. DePaul and Liz Steketee: June 3rd - July 30th 2016
•2015 Codex, Super Classy Publishing, Display of 2 books at fair, February
•2015 Portfolio Showcase, Center For Fine Art Photography, Co., May
• 2015 Narrative Book, Rayko Gallery, San Francisco, CA, Feb.
• 2015 Home/Bound, Art Intersection, Gilbert, AZ, January-Feb.
• 2015 photola, Los Angeles, Ca, Cohen Gallery Booth, January,
• 2014 Photobook, Griffin Museum, Winchester, MA, Nov. 14-January. Family Chronic Book
• 2014 Art Merge Lab, Summer, LA, CA August-Sept. 6th, Jae Yang.
• 2014 Art Merge Lab, Reconstruct, LA, CA March 18=May 12th, Jae Yang.
•2013 Rayko Gallery ,Me, Myself, and I, SF, CA, September, 2013, Juried by David Hilliard
• 2012 San Diego Museum Show,Finalist, Honorable Mention, San Diego, CA, Julian Cox
•2012 Kat Kierney Gallery, Lexington VA, Portfolio Showcase
•2011 Faulconer Gallery, Grinnell College, Iowa, Meeting Place—solo show, June24-Sept 6
•2011 Stephen Cohen Gallery, Photo LA, January, 2011
•2010 Stephen Cohen Gallery, Found, Los Angeles, CA Sept10-October 23, 2010
•2010 San Jose Institute of Contemporary Art Reconstructed Memories, Installation, July 17-Sept 19th, 2010, San Jose, CA
•2010 Espai Cultural Caja Madrid, Barcelona, Spain, Domestic, photography Reconstructed Memories , Dec-Jan.
•2009 Rayko Artist In Residence Show, Reconstructed Memories-SOLO Show, SF, CA, December 17-January , 2009-10
•2008 SF Camerawork, Past Is An Image We Form In The Present, SF, CA, April 2-May 24, 2008.
•2007 International Museum Of Women, Imaging Ourselves, spring, SF,CA May 1-14
•2006 One Leaf Gallery, Performing Motherhood, Pomona, CA, Oct. 9-30
•2006 Center For Fine Art Photography, On The Edge, Ft. Collins, CO. July-Aug. 06
•2005 MFA Exhibition, San Francisco Art Institute, May, Herbst Pavilion, San Francisco, CA—John Collier Award Recipient.
•2005 The Photography Room, Grand Rapids, MI ID Women, March 2-29
•2004 Fred and Lena Meier Heart Center Permanent Collection, Grand Rapids, MI
•2004 The Photography Room, Grand Rapids, MI Summer Artist Showcase, June-July.
•2004-2003 Swell Gallery, SF, CA, SFAI, Continuing MFA, August.
•2004-2000 Open Studios (Art-span, SF, CA)—opening of personal studio to public.
•2004-1999 Art 4 Aids, Charity Auction—SF, CA 1999-2004
•2001-2000 Bay Area Photographer's Collective (BAPC)
•2001 City Hall Show, Lobby City Hall—SF, CA
•2000 Commonwealth Club Members Opening—SF, CA
ART PUBLICATIONS/RESIDENCIES/BLOGS/BOOKS
•2018 LENSCRATCH featured Photographer,
•2016 LENSCRATCH featured Photographer
•2014 CRITICAL MASS TOP 200, August
•2014 Featured Artist, HUFFINGTON POST, August
http://www.huffingtonpost.com/jason-landry/liz-steketee-truth-intert_b_5609421.html
• 2014 DIFFUSION MAGAZINE Fall 2014 Issue
•2014 LENSCRATCH 2012/2014 featured Photographer
•2011DYSTOPIA, Nazraeli Press, One Picture Book
•2002Castwork—Reflections On Fly Fshing Guides Of The American West, Willow Creek Press
• Concientious, Featured Photographer, Contemporary Photography Blog, JorgeColberg June 22, 2010
•Rayko Photography Residency, San Francisco, CA September-December 2009
•Fly Fish Journal, Volume #1, Summer 2009. gallery of montage work.
•SF CAMERAWORK, a Journal of Photographics, Vol 35, No.2 Fall/Winter 2008
•Doubletake Magazine, June 2007- 5 page spread on The Mother Project
• Print/Magazine Clients--list upon request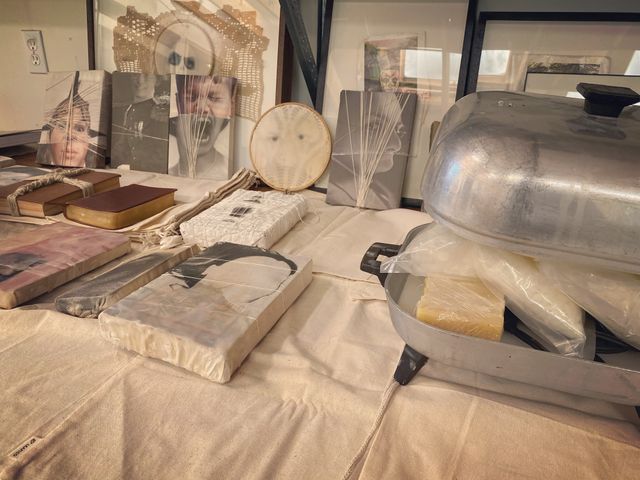 work and education
EDUCATION
•2002-2005 San Francisco Art Institute (SFAI), SF, CA—MFA, photography
•2001-2002 San Francisco Art Institute (SFAI), SF, CA-Post Bac, painting
•1988-1992 The University of Michigan, Ann Arbor, MI—BFA, photography •1986-88 Philips Academy Andover, Andover, MA.
EXPERTISE/WORK
•2009-current Visiting Faculty Appointment, SFAI, SF, CA, Photo Department, Advanced Digital. and The Digital Book
•2005-2010 ACE, YAP Teacher, SFAI, SF, CA, Photo Dept.
•1992-2018 Liz Steketee Photography •Fine Art, Commercial Shooting, and Digital Consulting
AWARDS, TEACHING EXPERIENCE, Collections
•2010-17-Adjunct Faculty Appointment, Photo Dept., SFAI, SF, CA., Digital Photo and Bookmaking
•2012 Presenter and Lecturer at PHOTO ALLIANCE Family Matters Weekend Symposium, SFAI, SF, CA.
• 2010-Summer SFAI Young Artists Program, Digital Color Photography
•2006-2014 Private Photoshop tutoring, consulting, and digital project concepts--Client list available upon request
•2005-2009-Teacher, Advanced Photoshop, San Francisco Art Institute, ACE
•2005 Relativity SPE Presenter-Society for Photographic Education-San Jose, CA, Nov
•2005- John Collier Award for Excellence in Photography SFAI, 2005 MFA
•2004 Teaching assistant position, San Francisco Art Institute –Linda Connor
•2003 Teaching assistant position, San Francisco Art Institute-Digital