circles
unique photographic collage and textile sculptures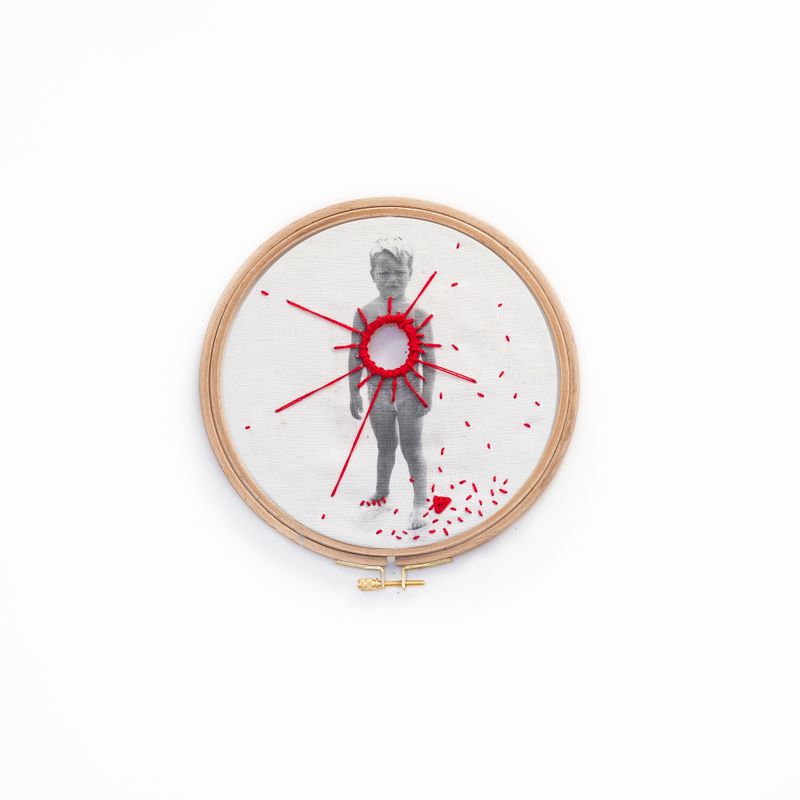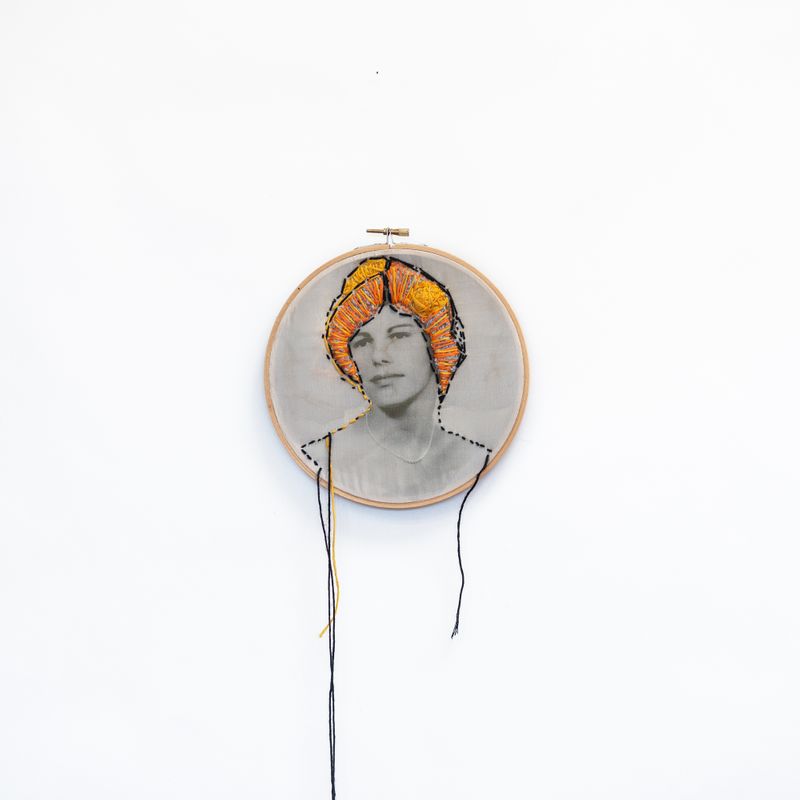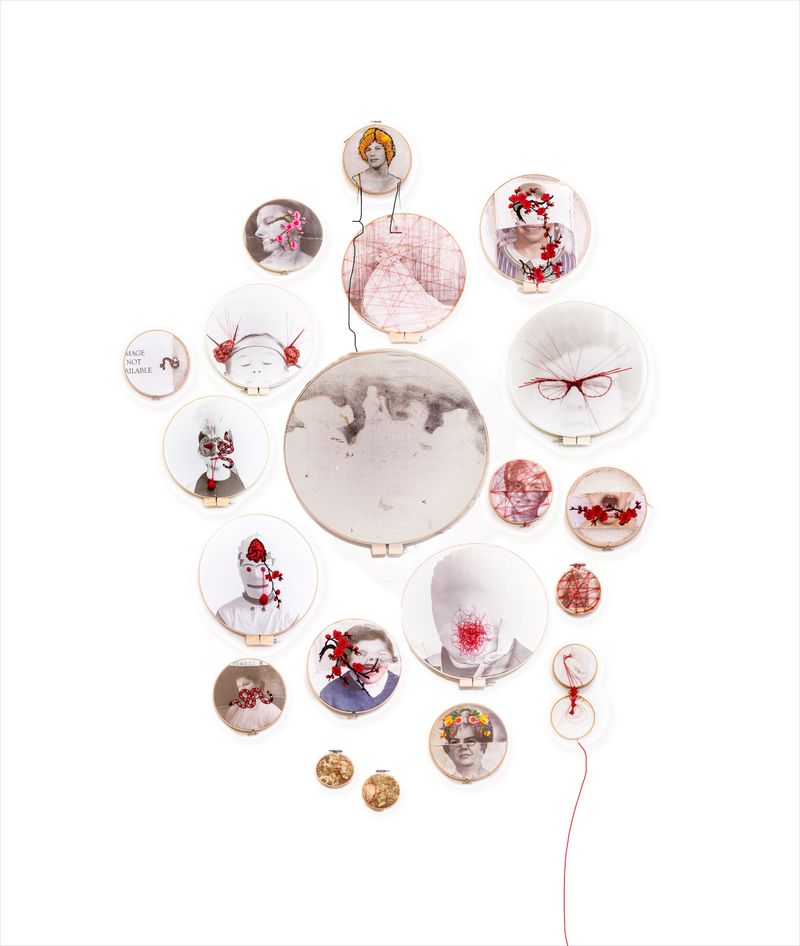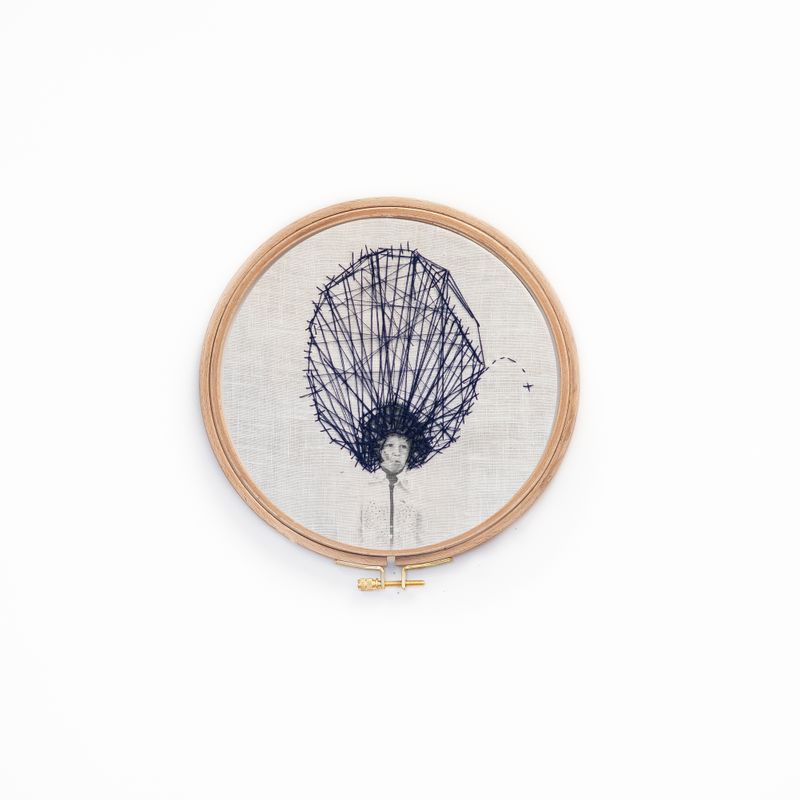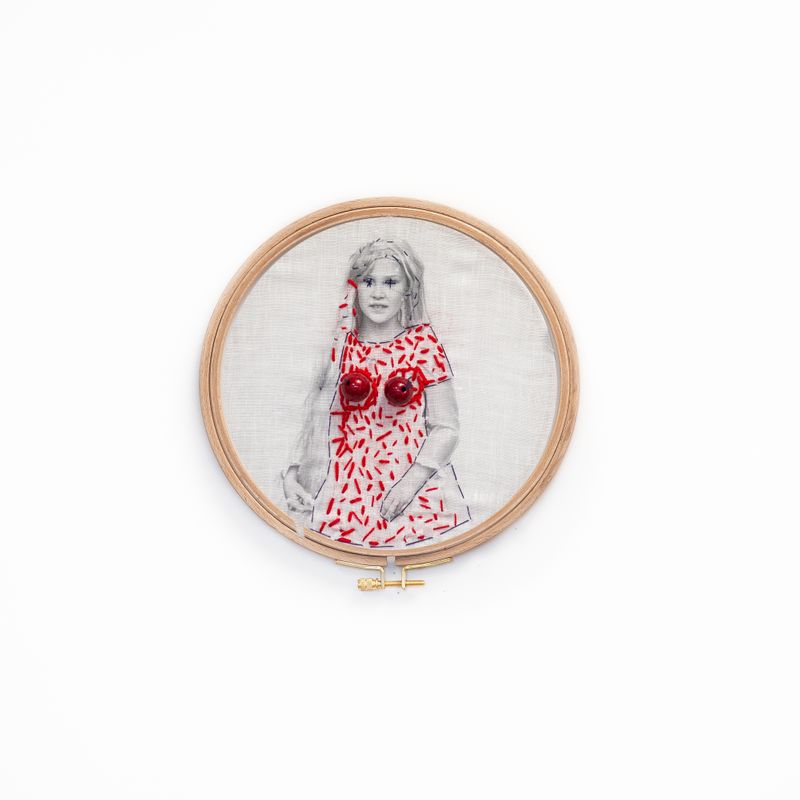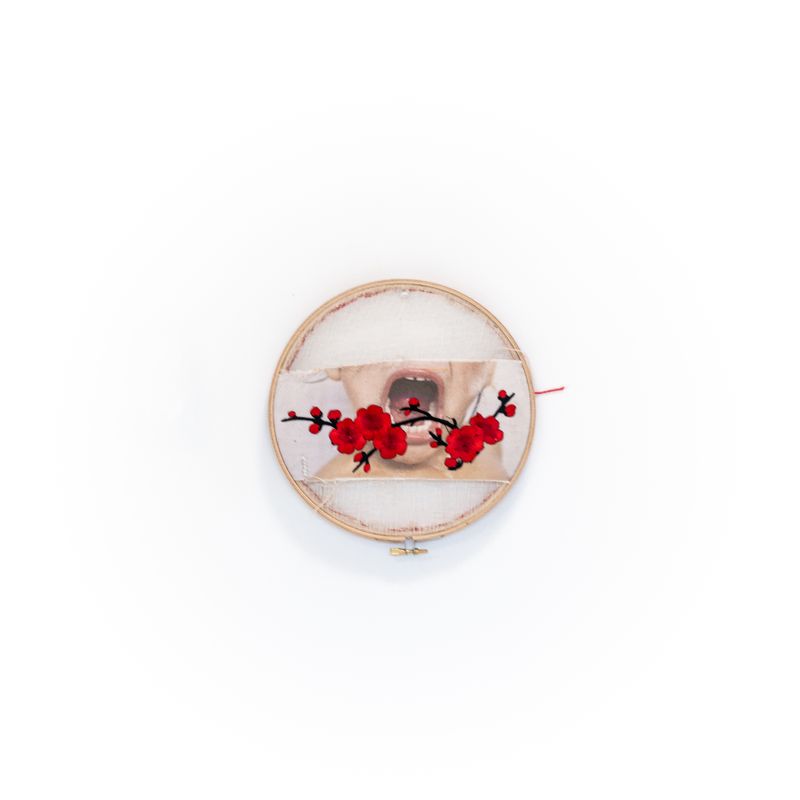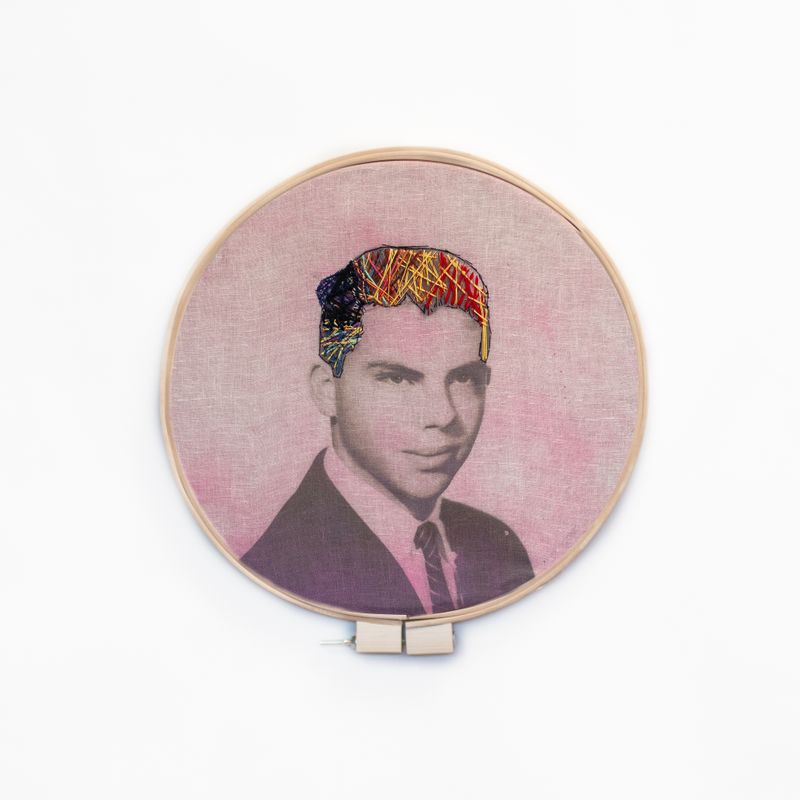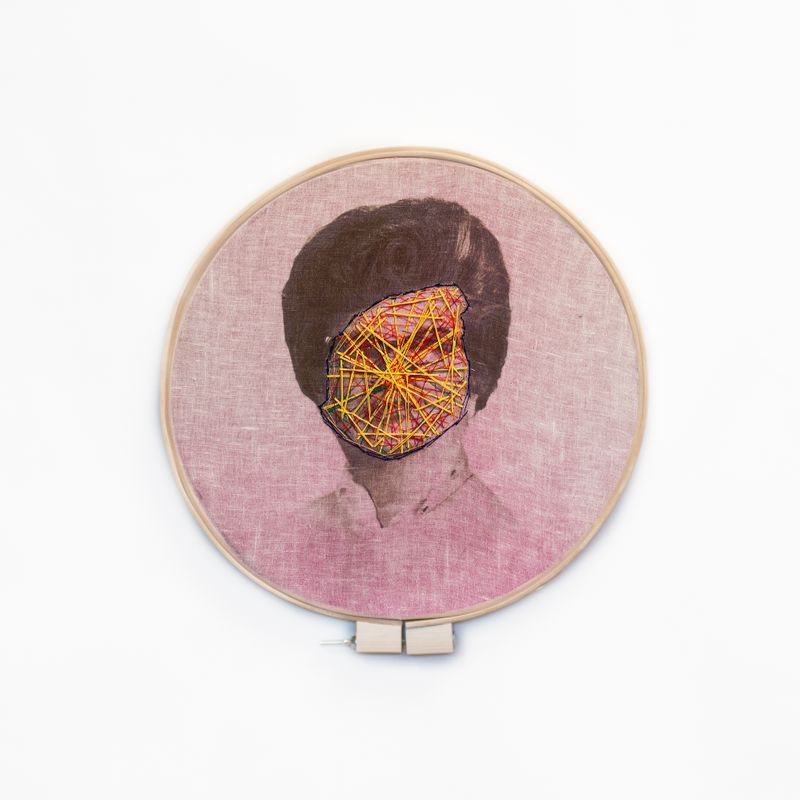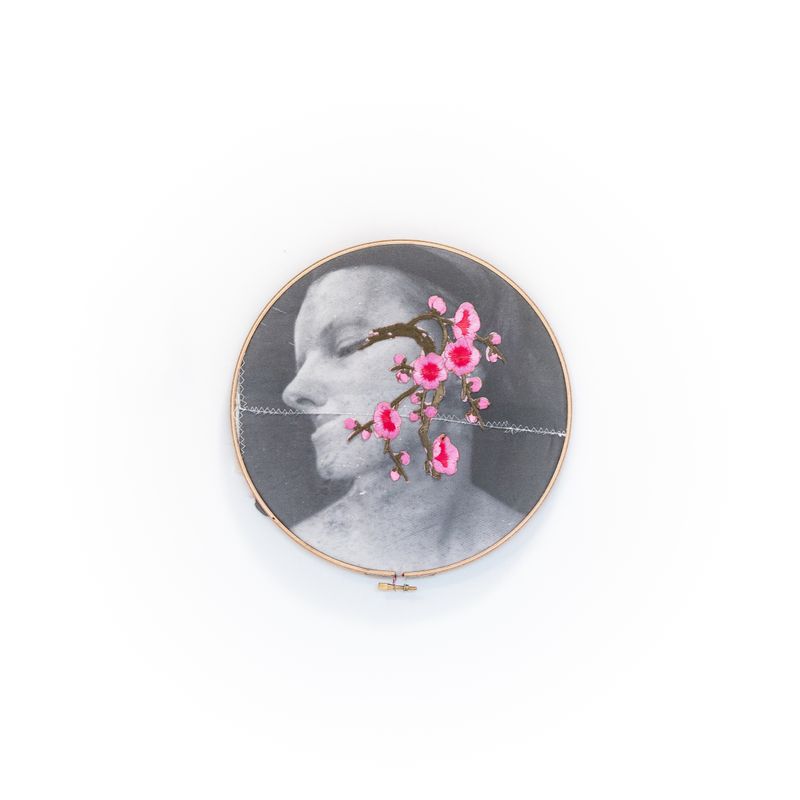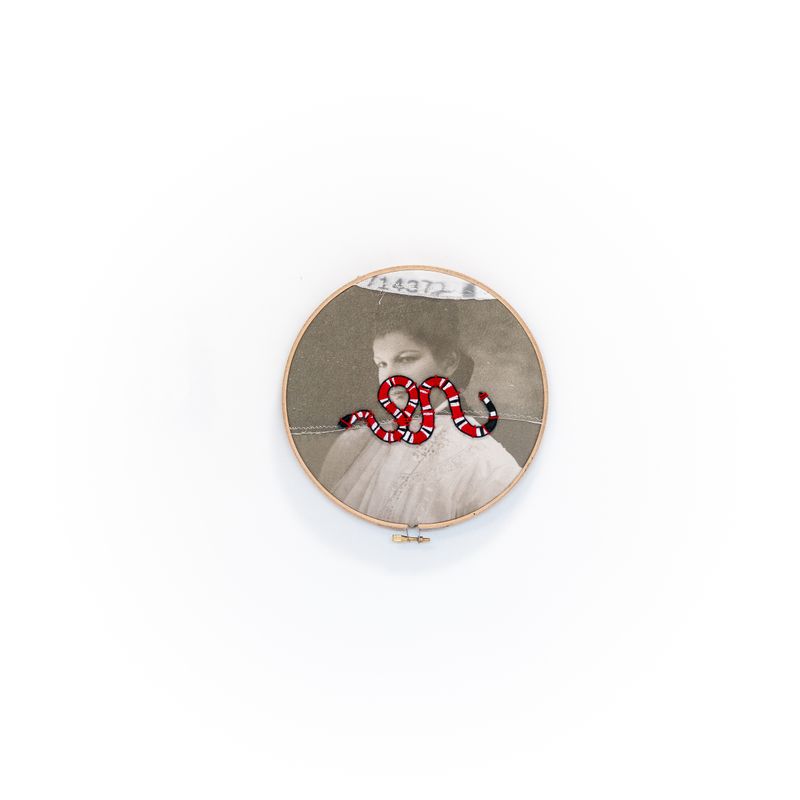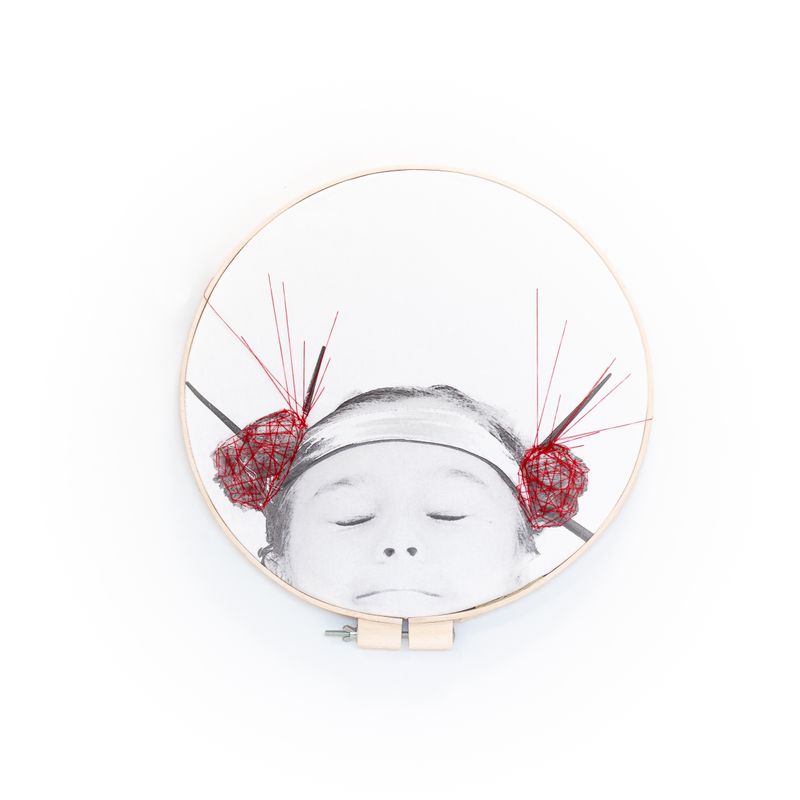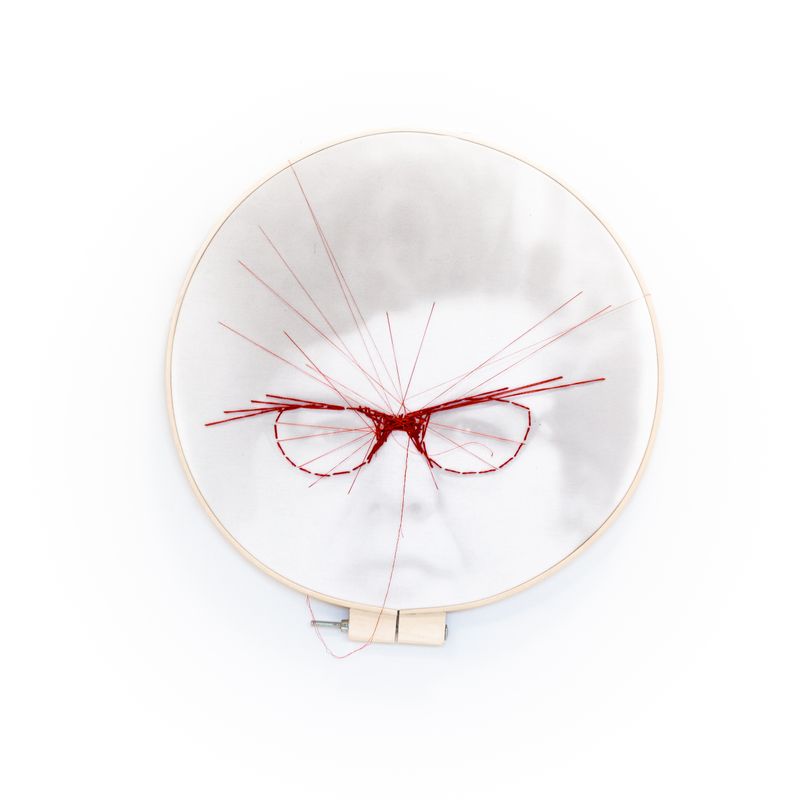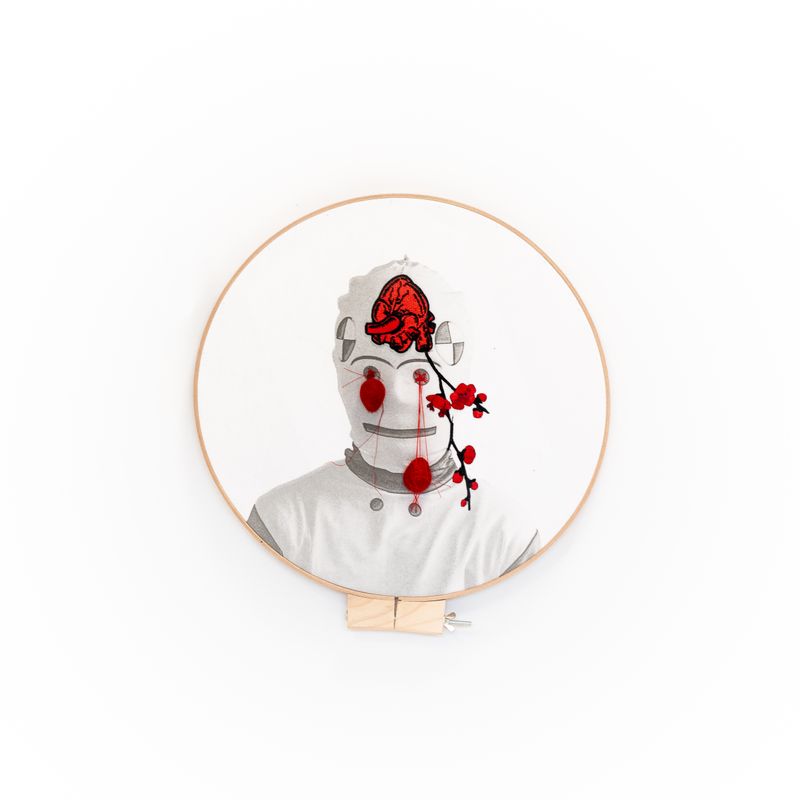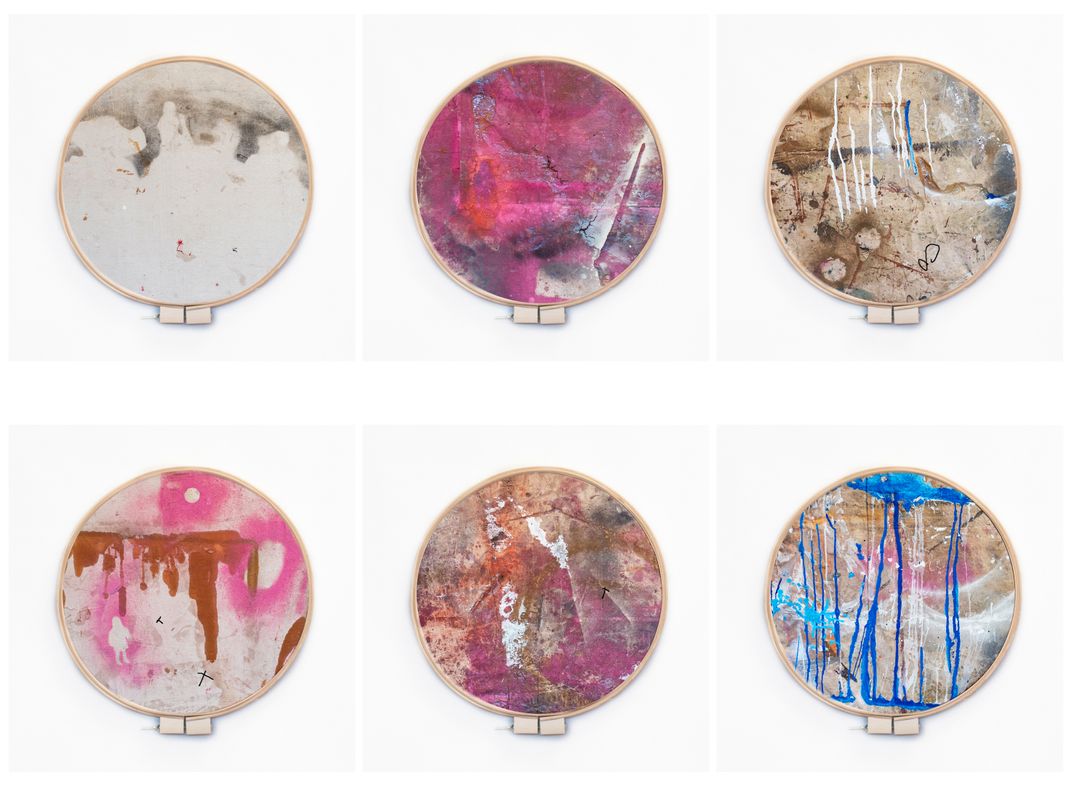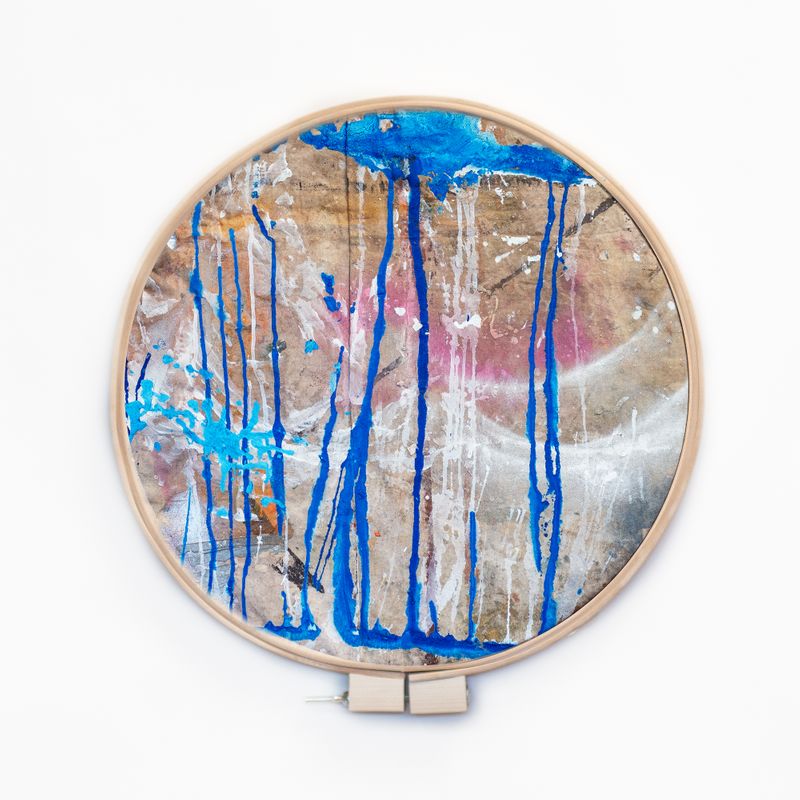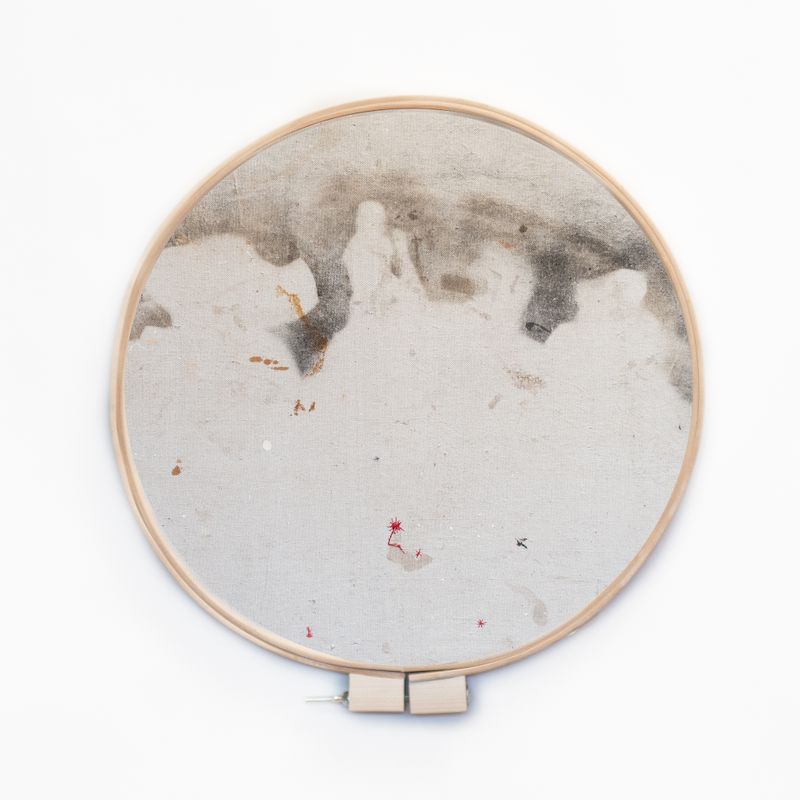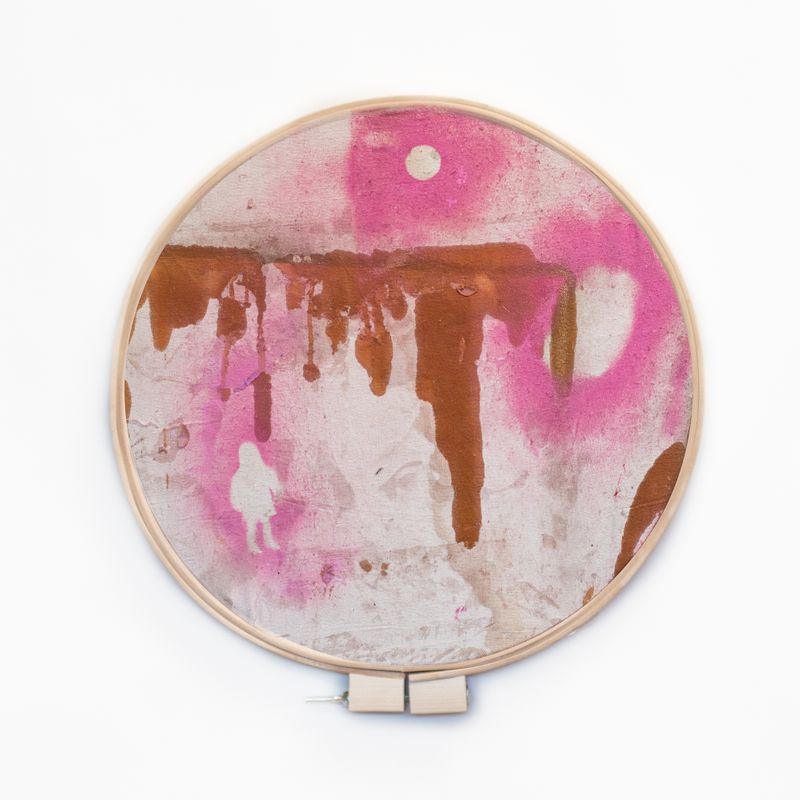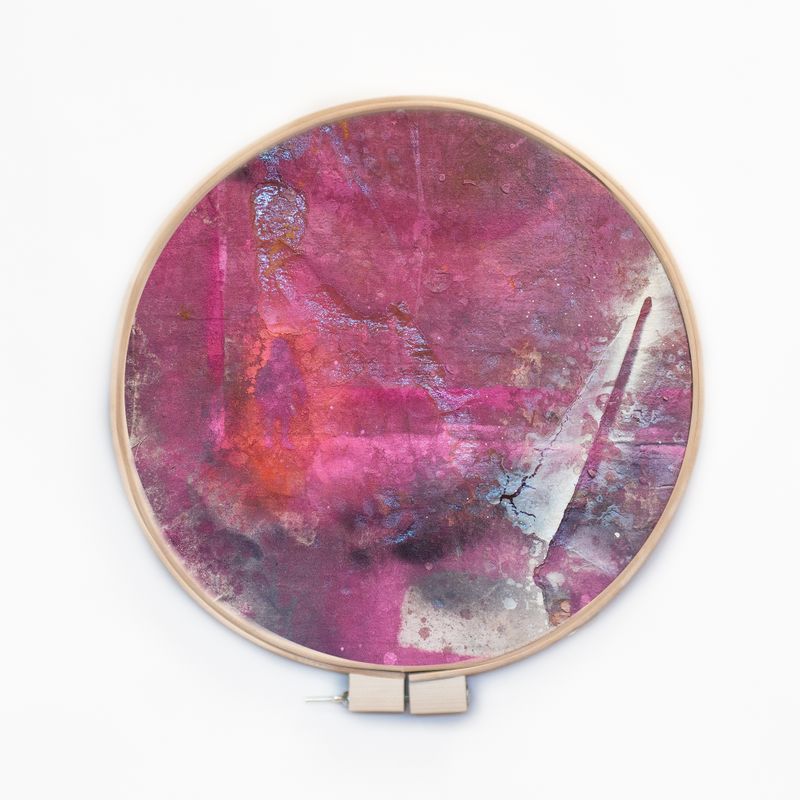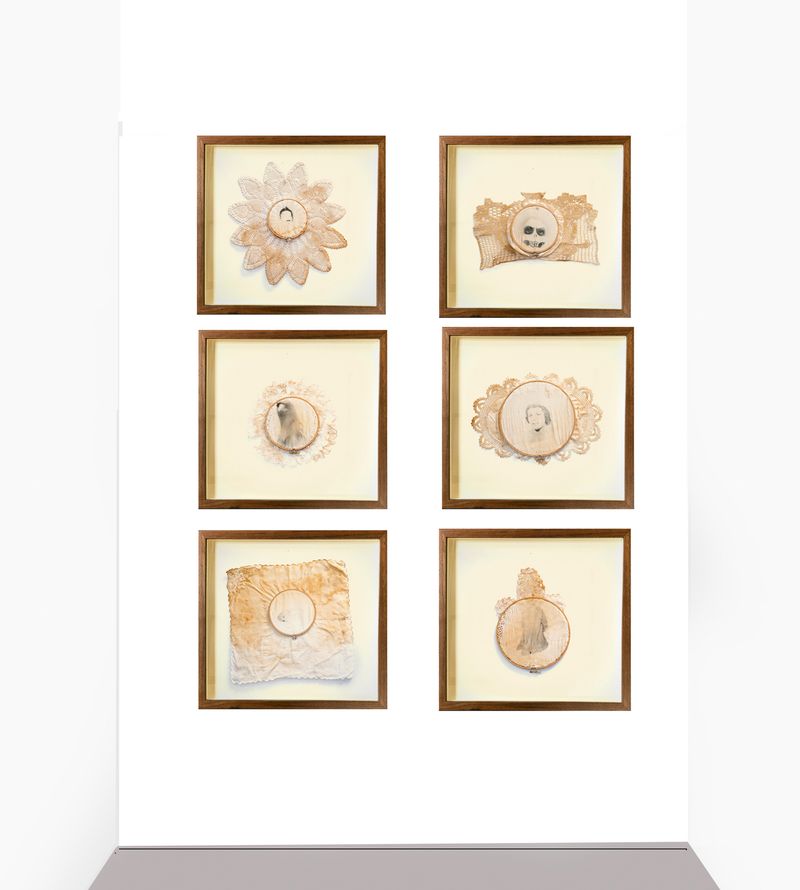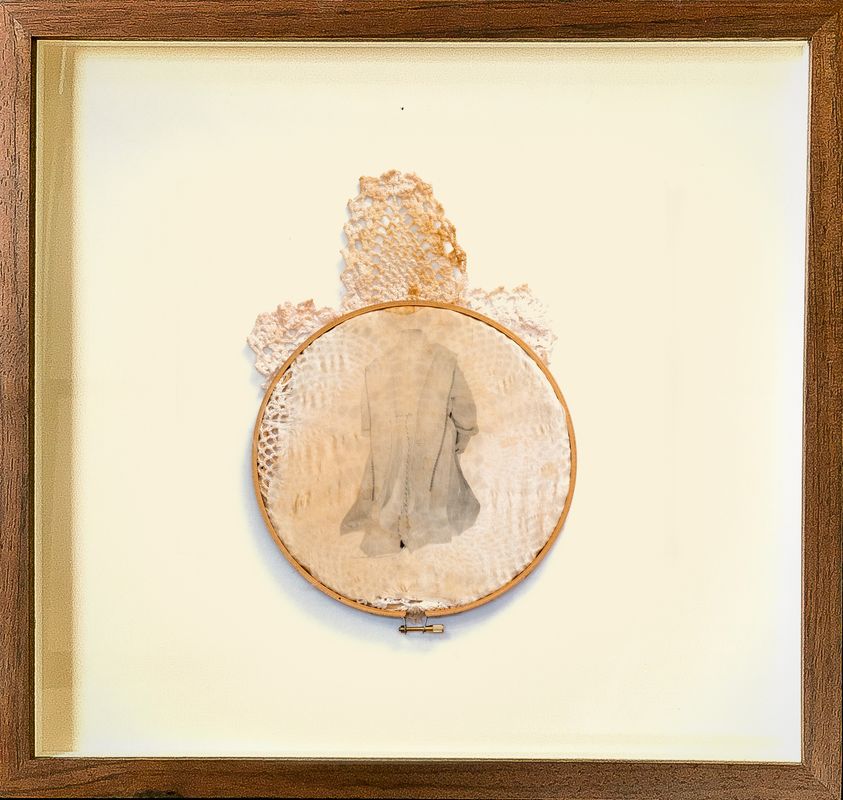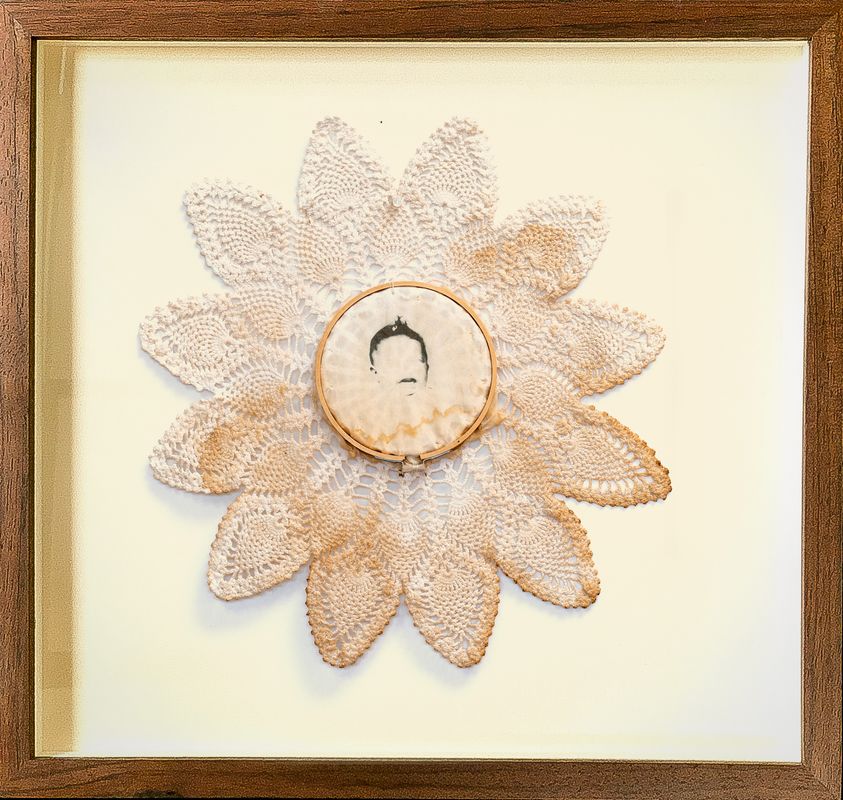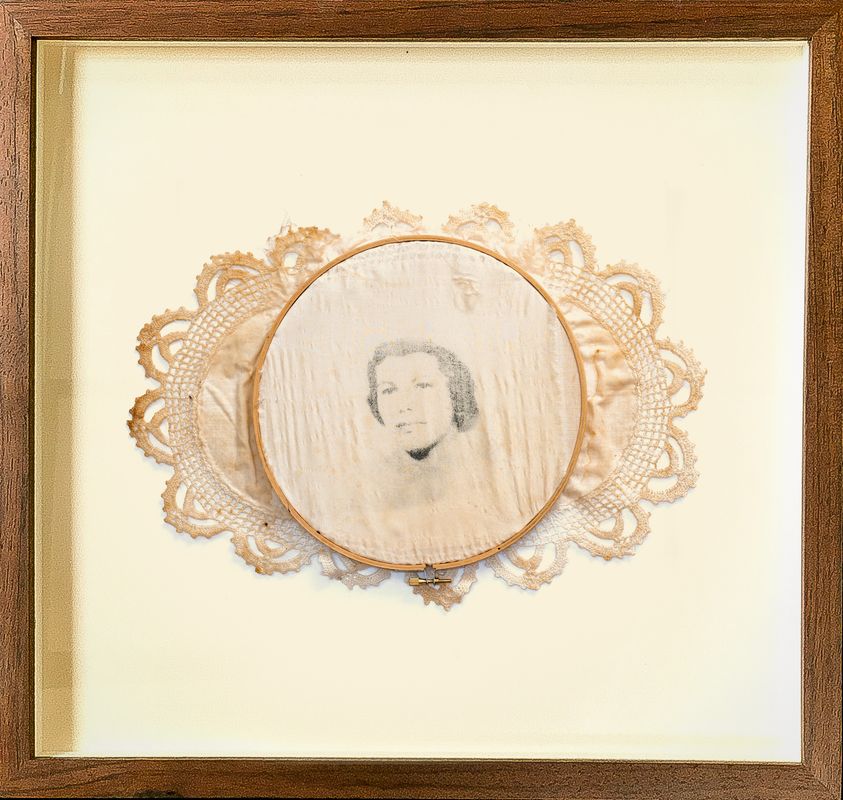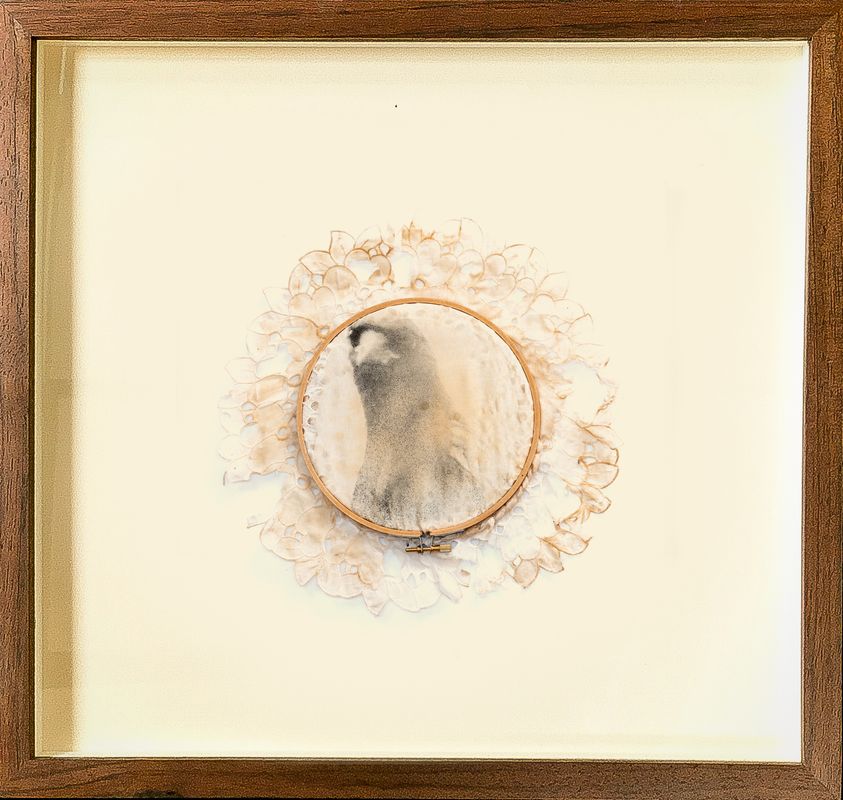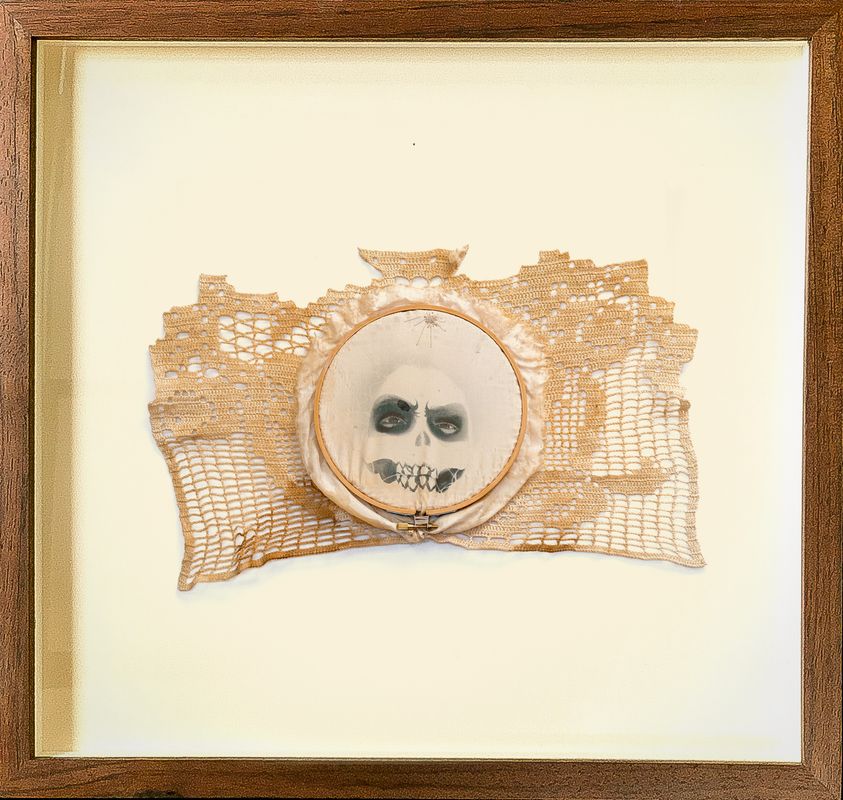 circles
CIRCLES is a re-examination of the portrait and how it can be altered with new meaning.
Using personal and family photographs, portraits are printed on fabric and worked into
collaged unique works stretched into embroidery hoops.
Images can be, covered, cut, reassembled, and embellished as feels appropriate to the artists.
The notion of a photograph in circle is the start of a breaking away from tradition.
The use of textiles and sewing nods to long standing domestic traditions and attempts to rework them in a modern voice. Additionally, raw and rudimentary sewing intends to disrupt the feminine cast of the sewn.
Red thread is often used to draw with on imagery. Red, though normally associated with blood, or death, is intended here to follow the ancient tradition of red threads connecting people or things as an extension of the heart.