wrapped
photos on fabric wrapped and sewn around rocks, sticks and books. sacred object, totems, for memory and loss.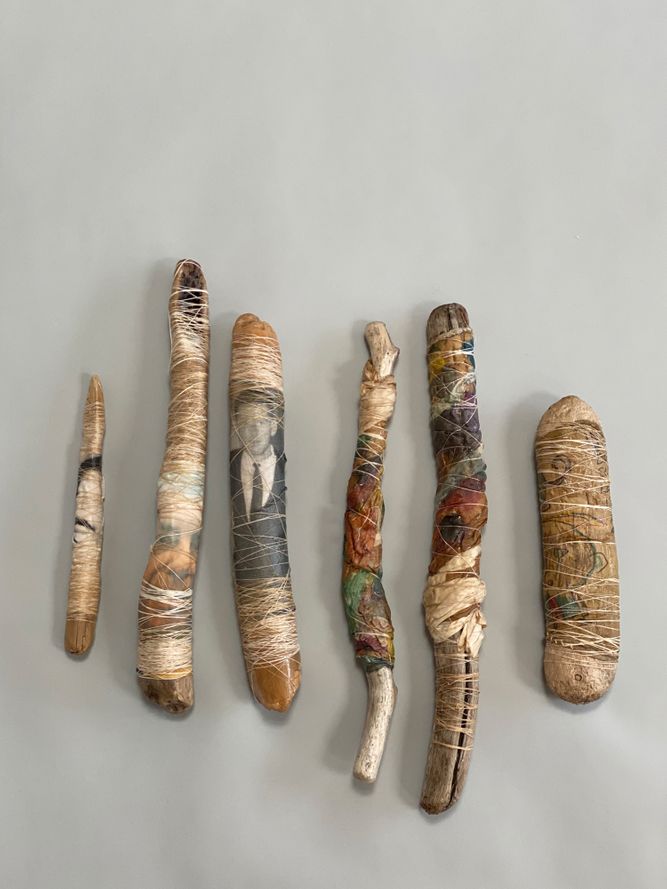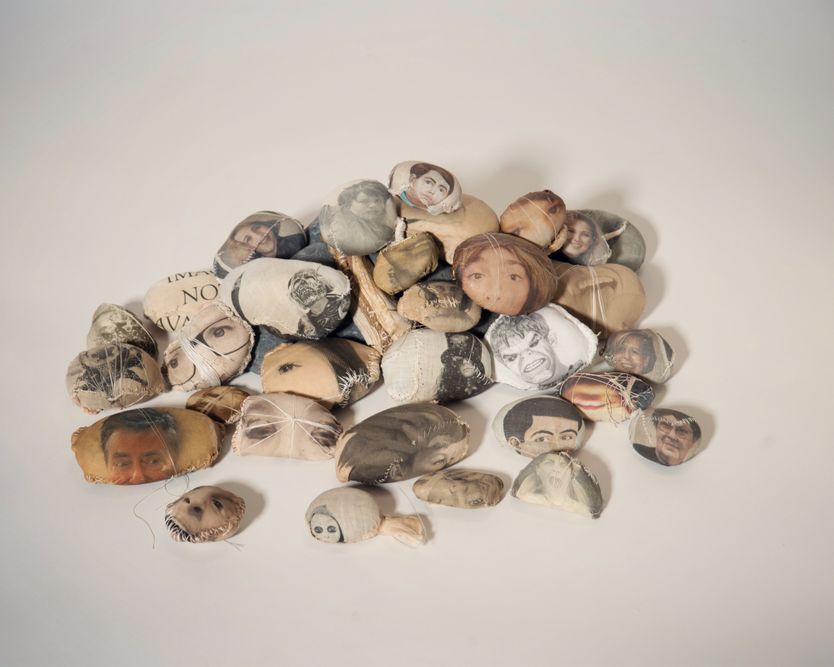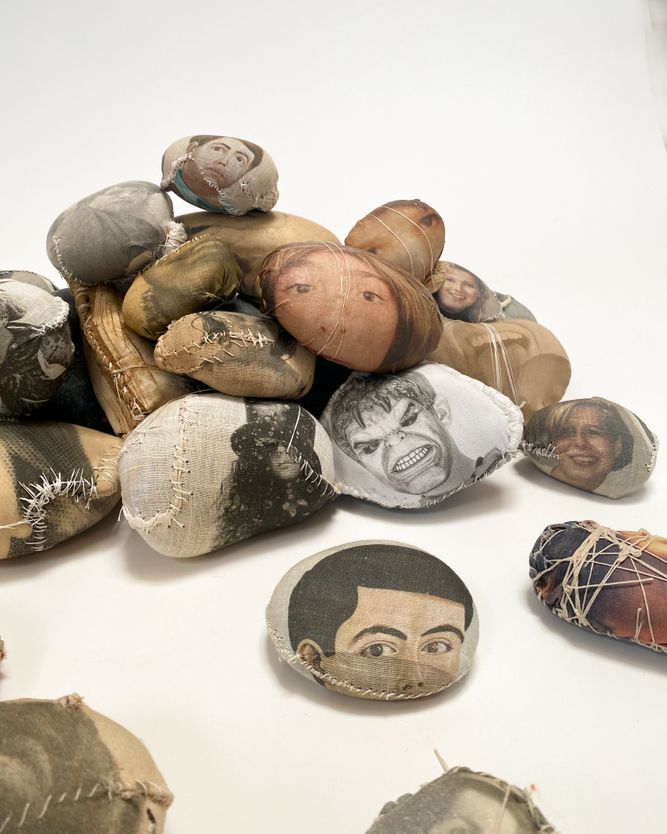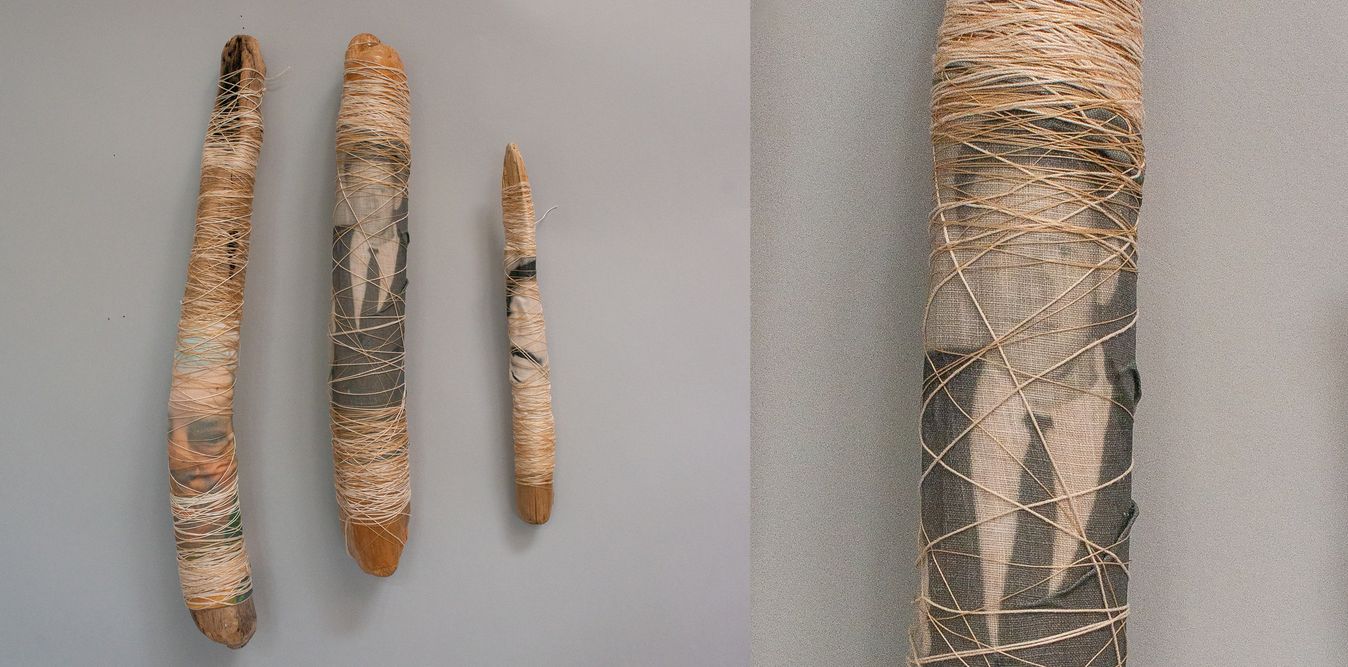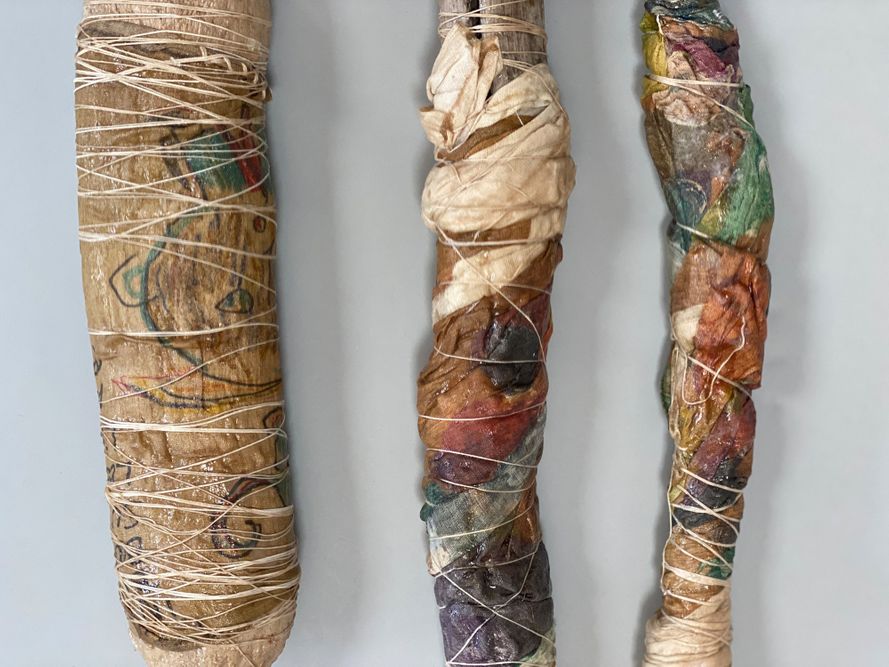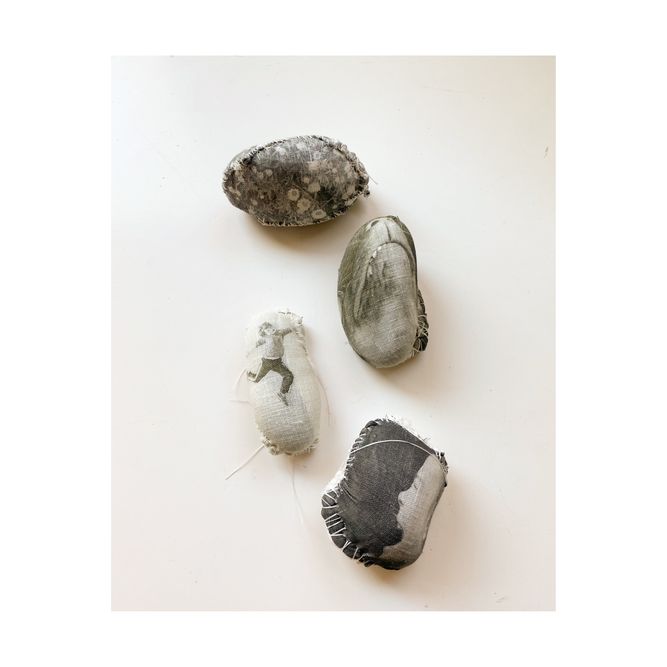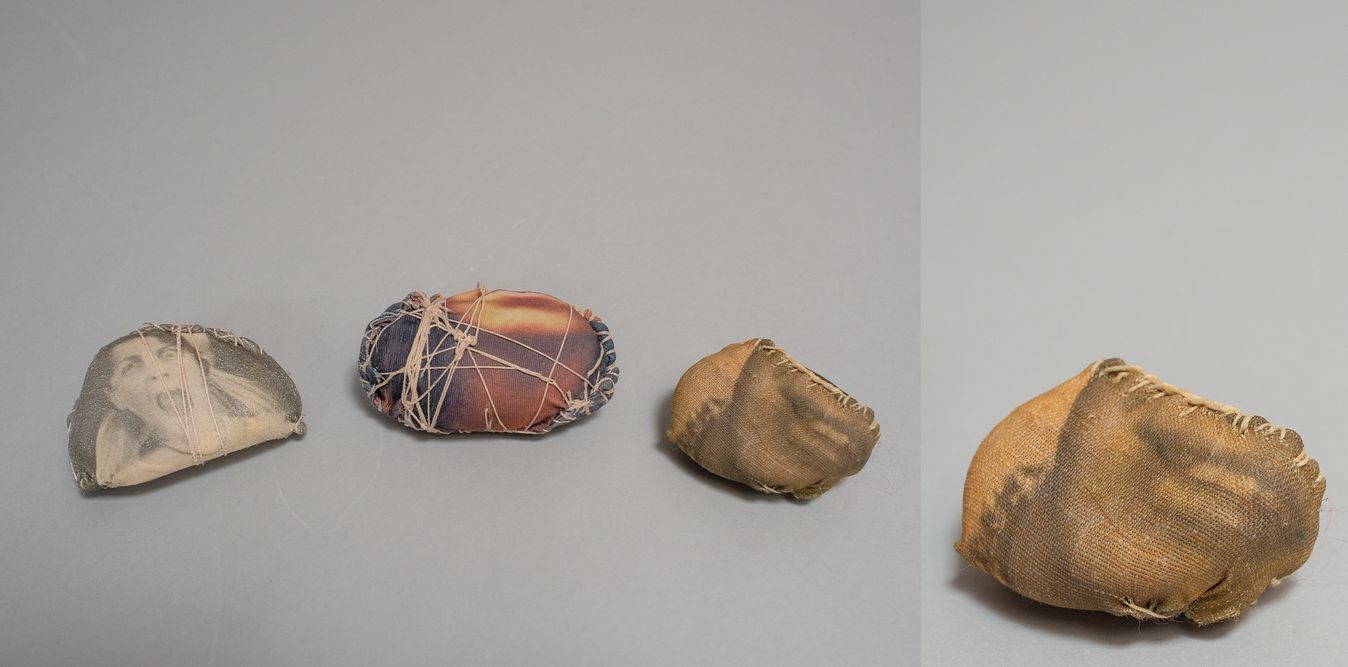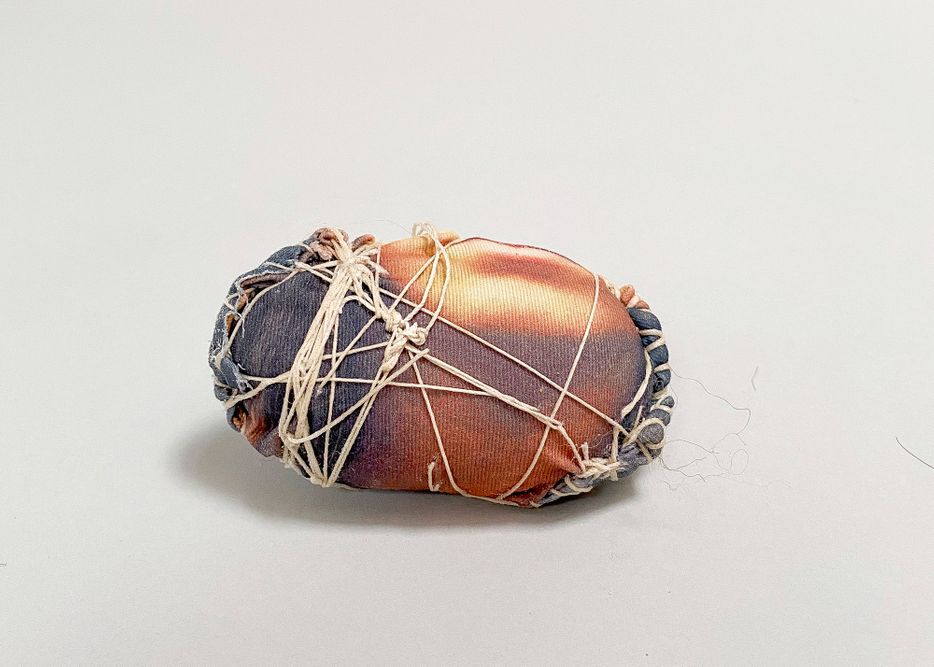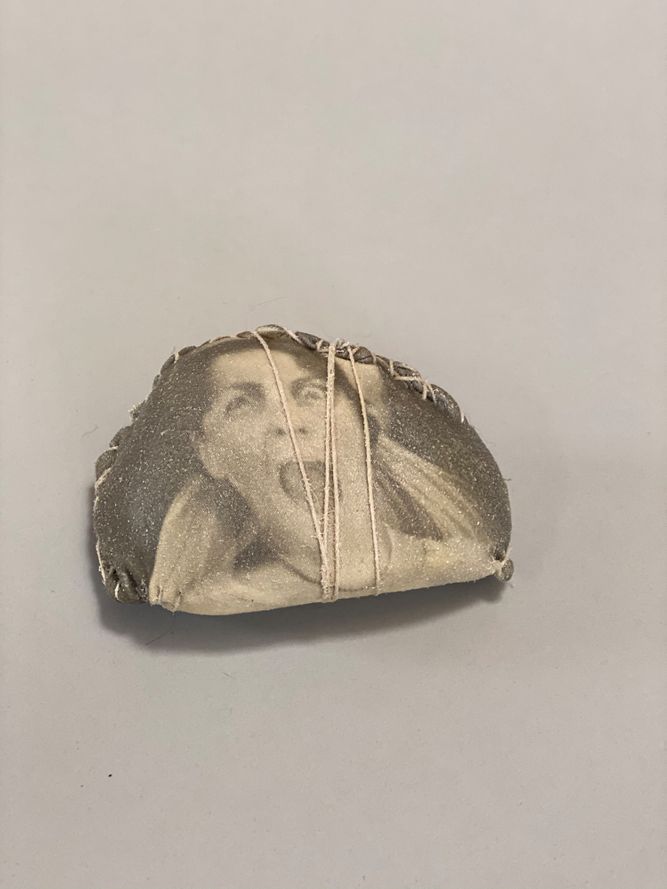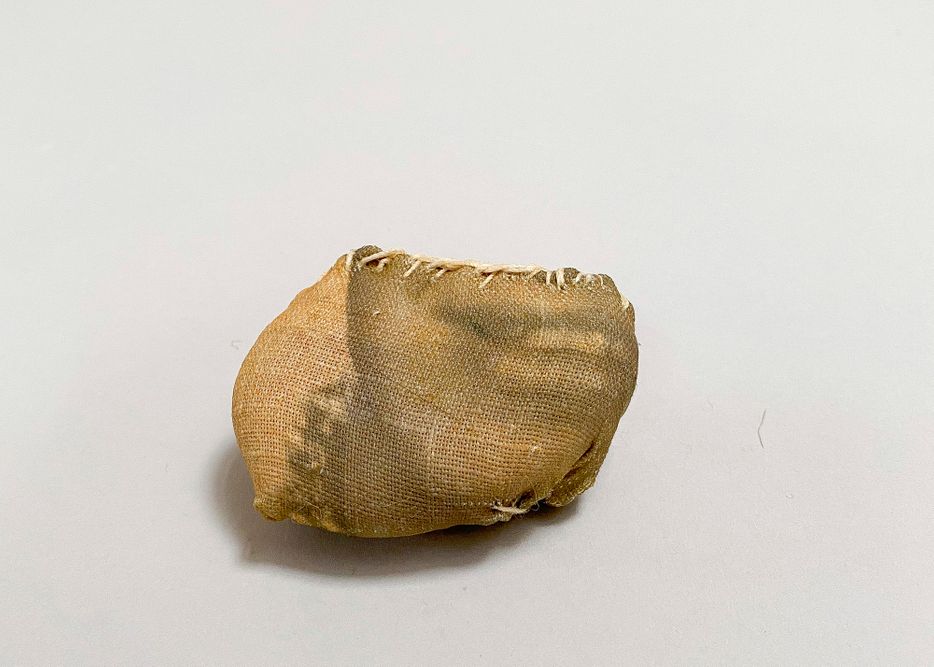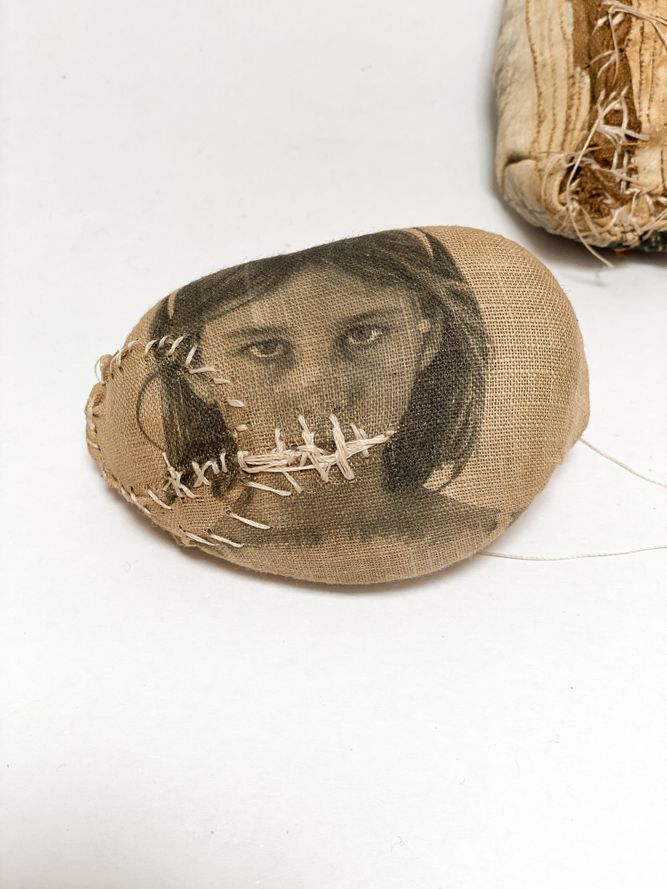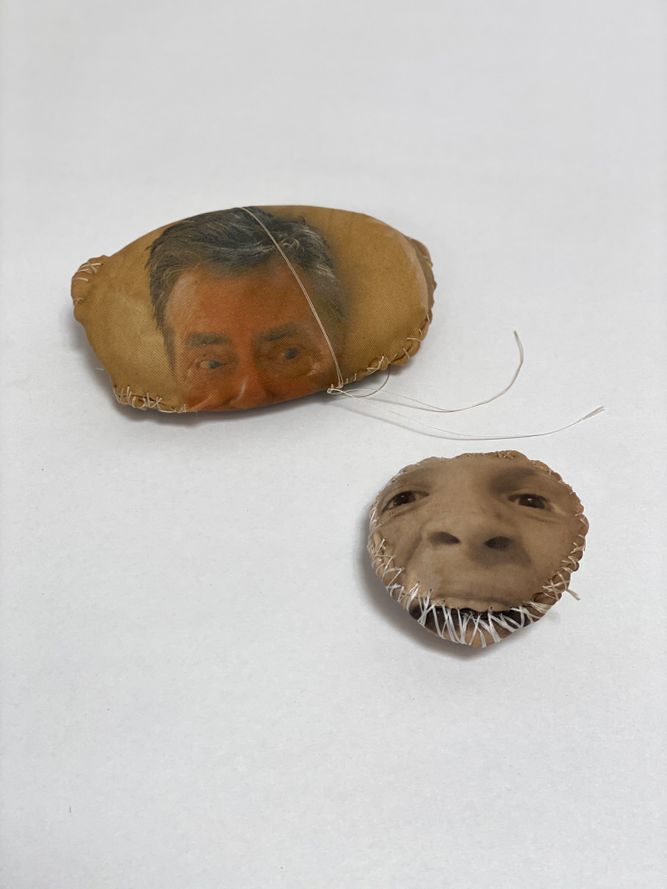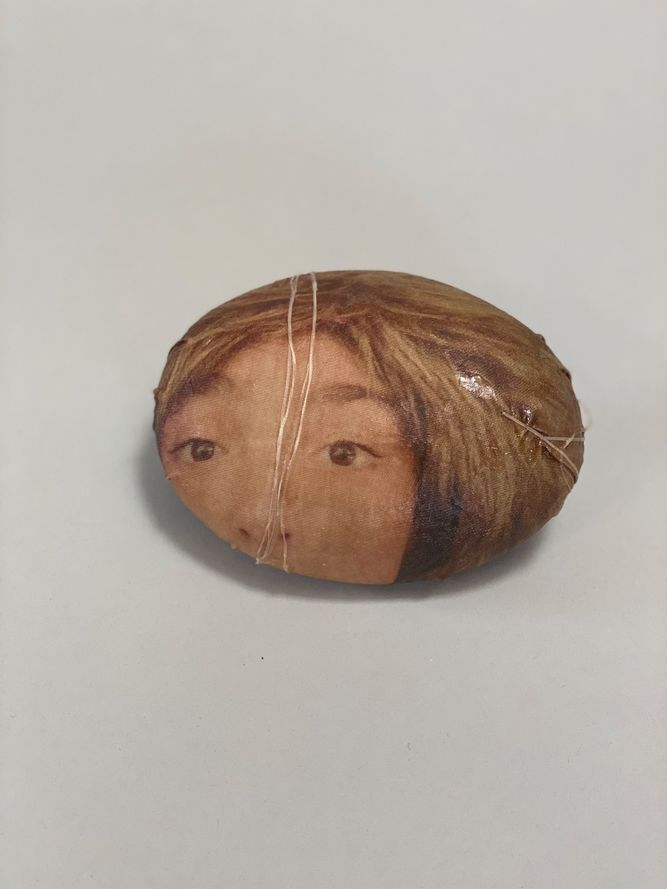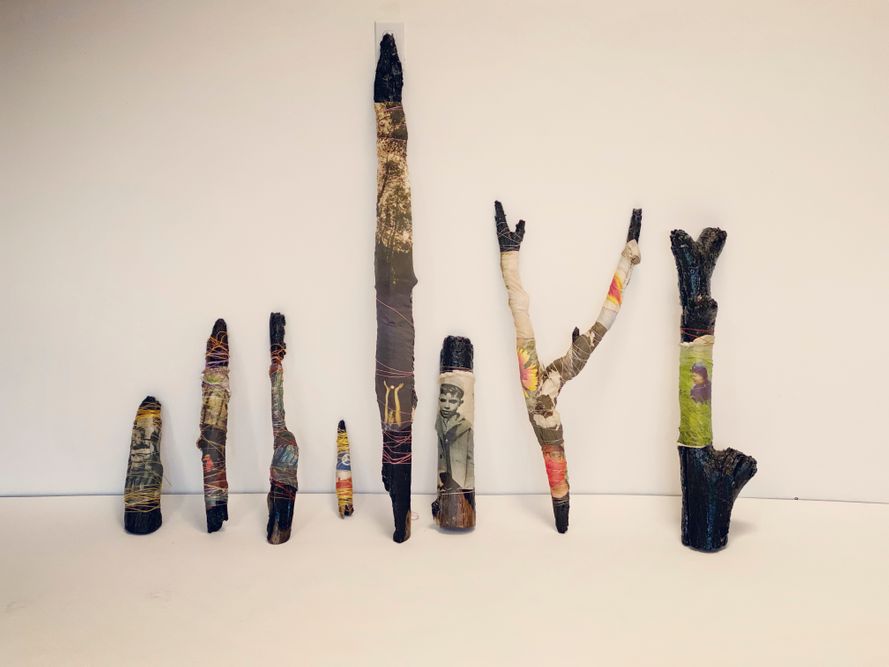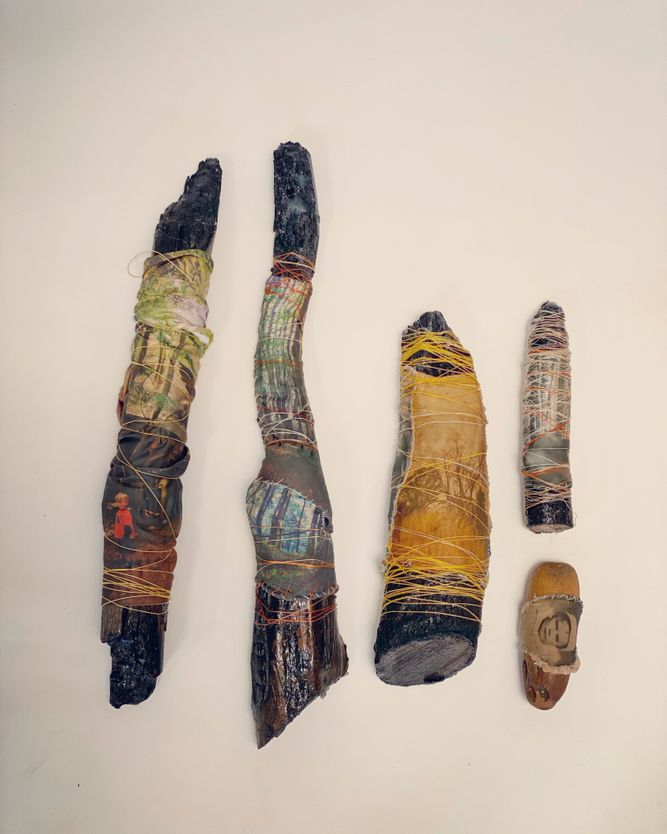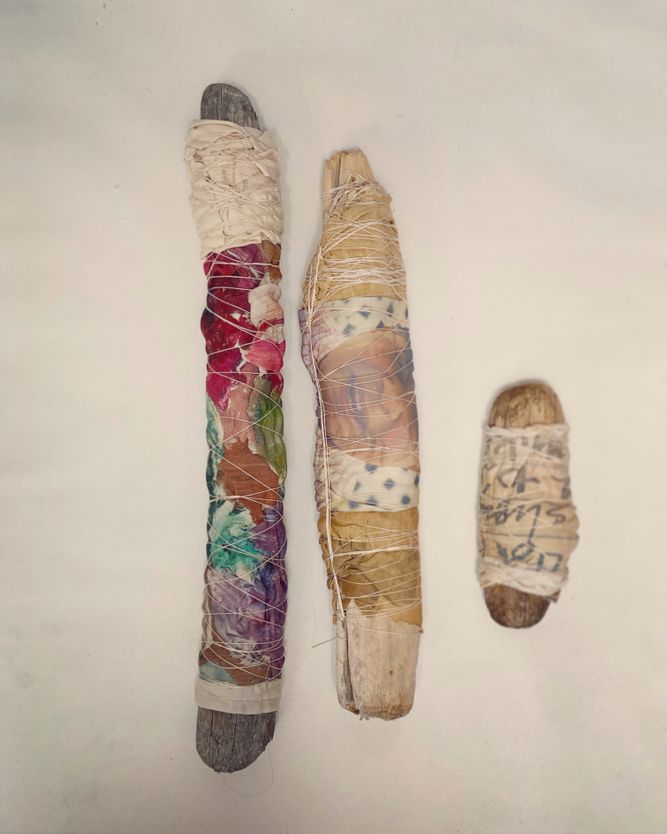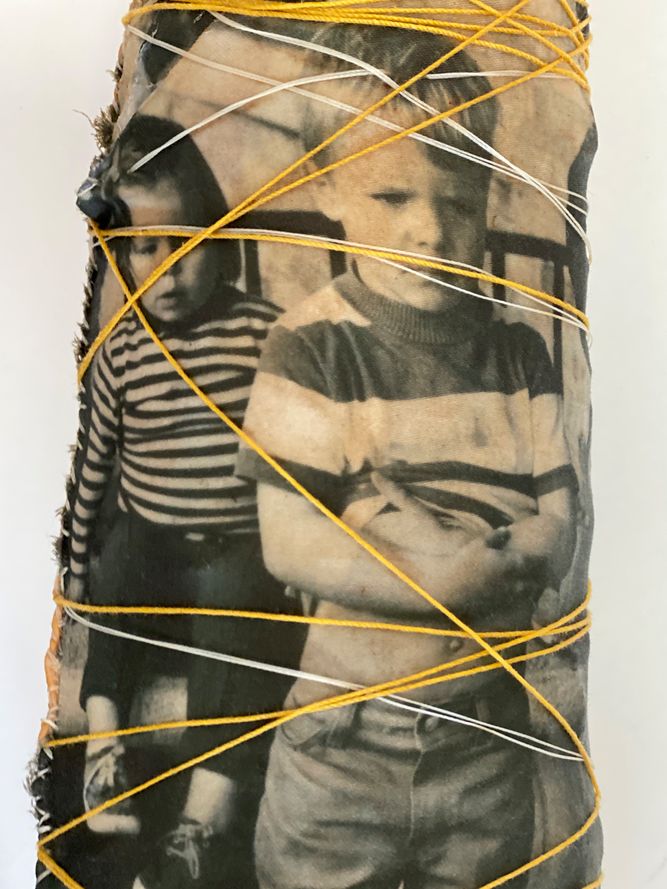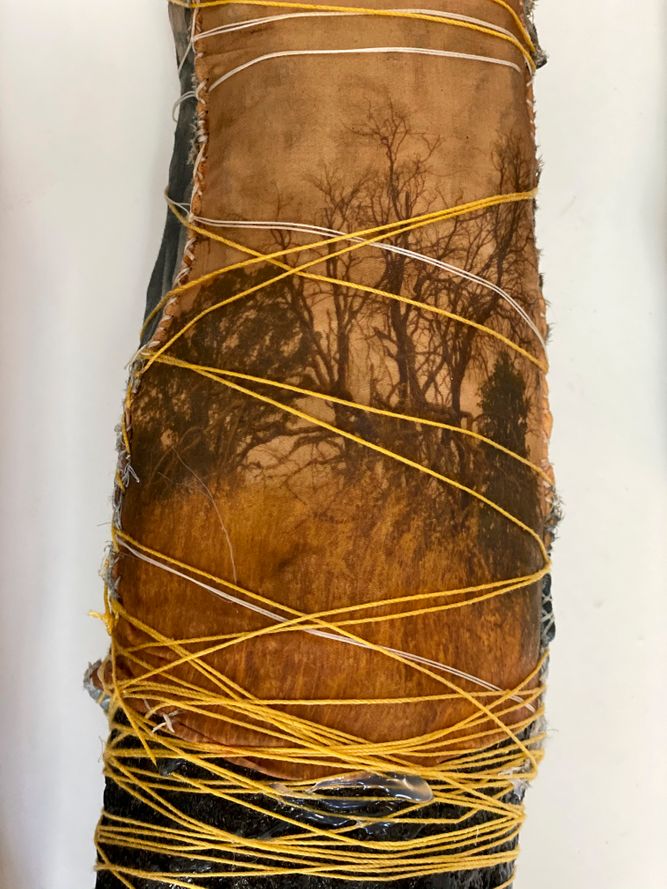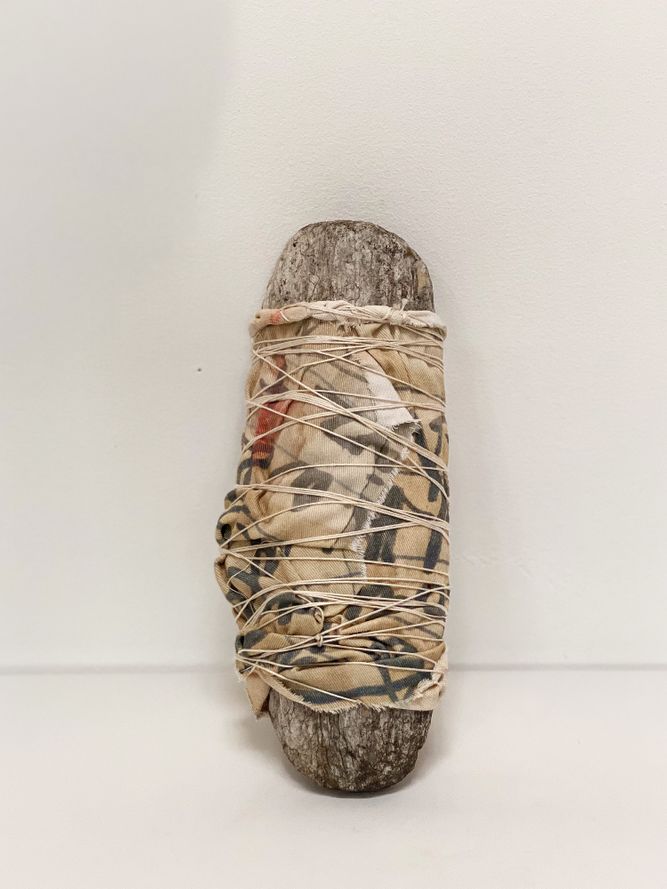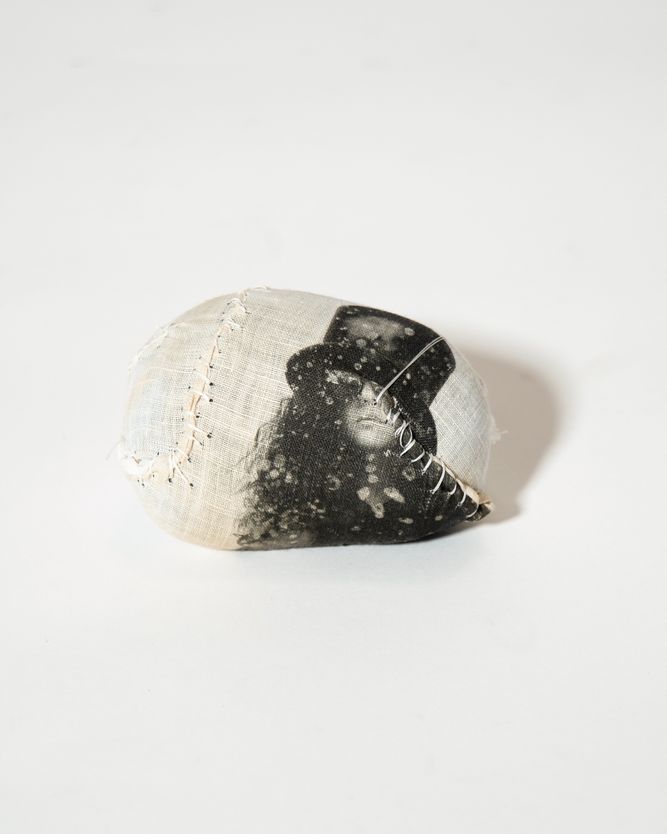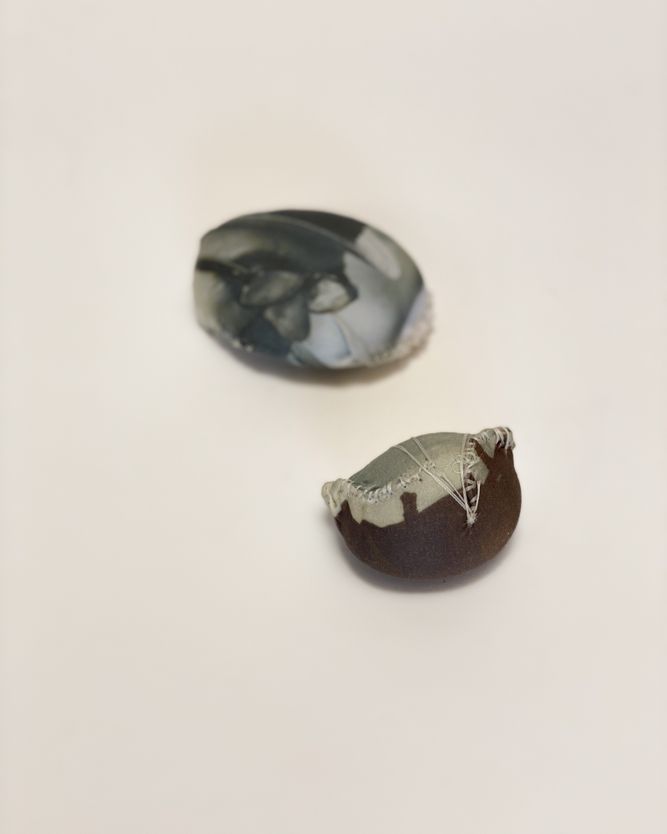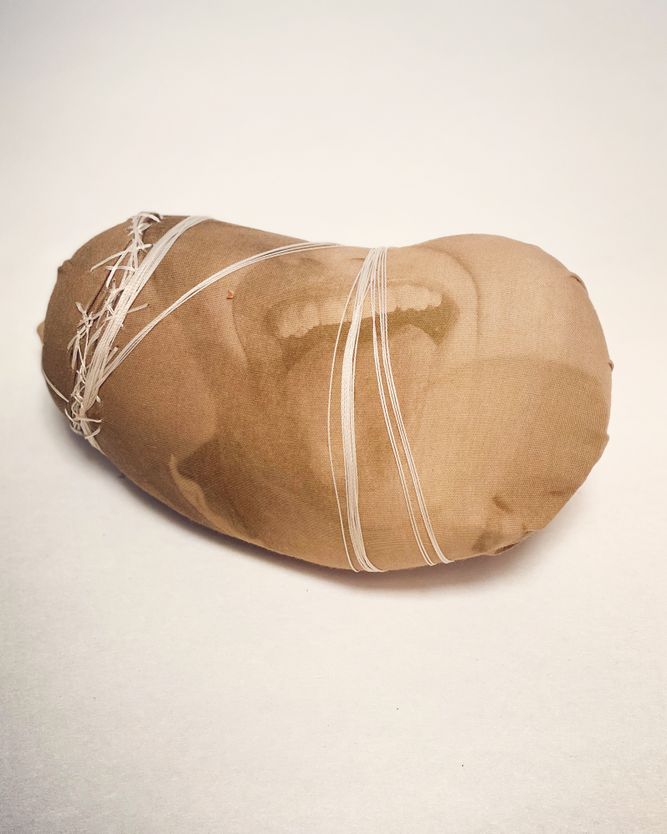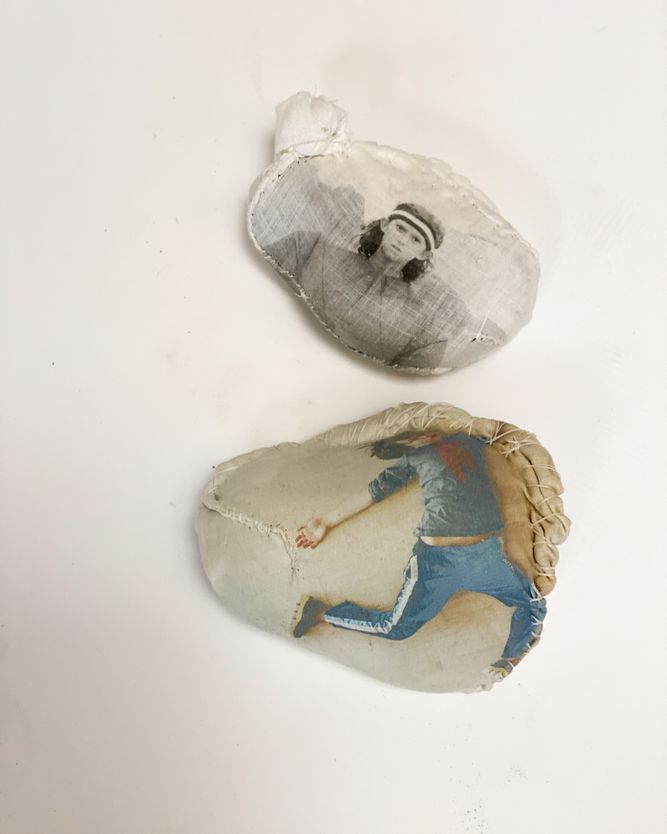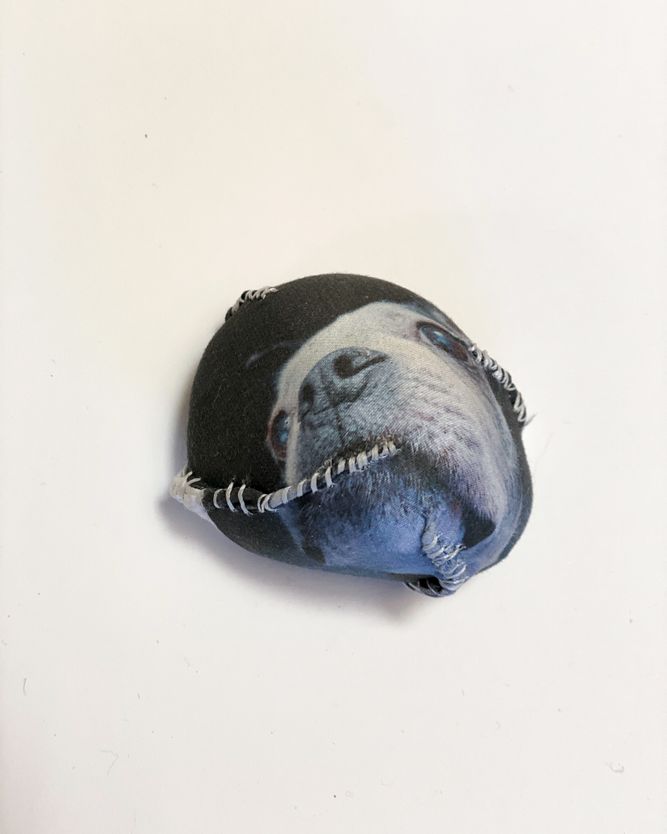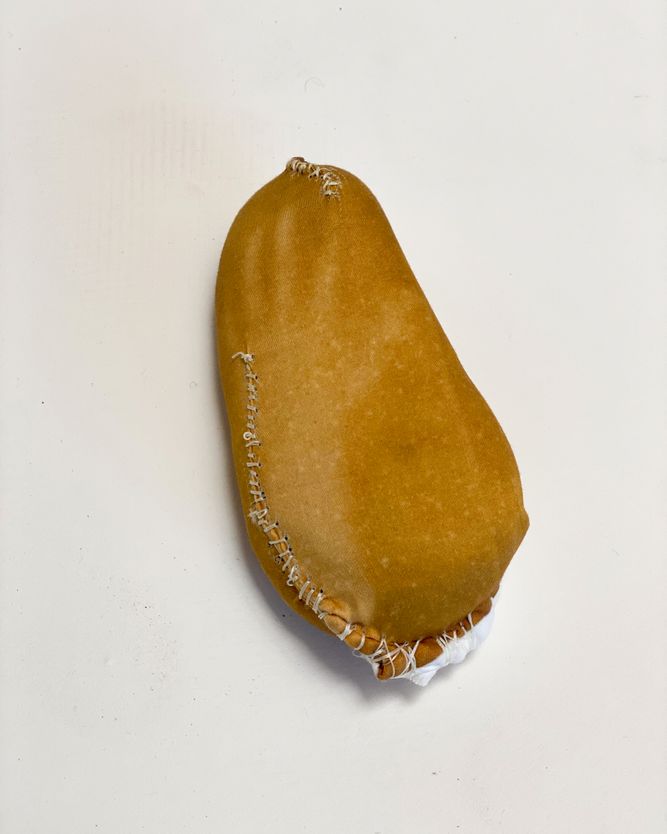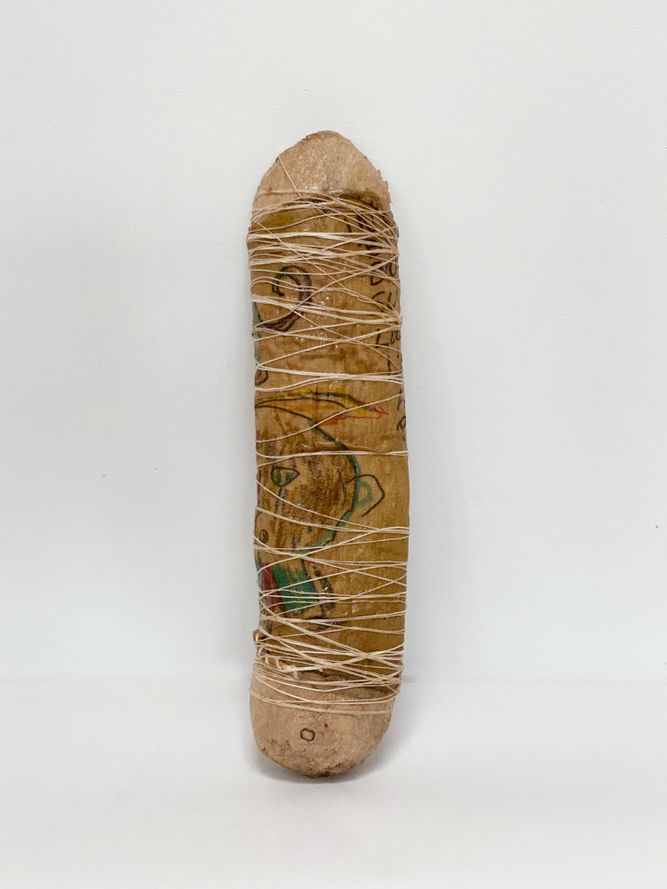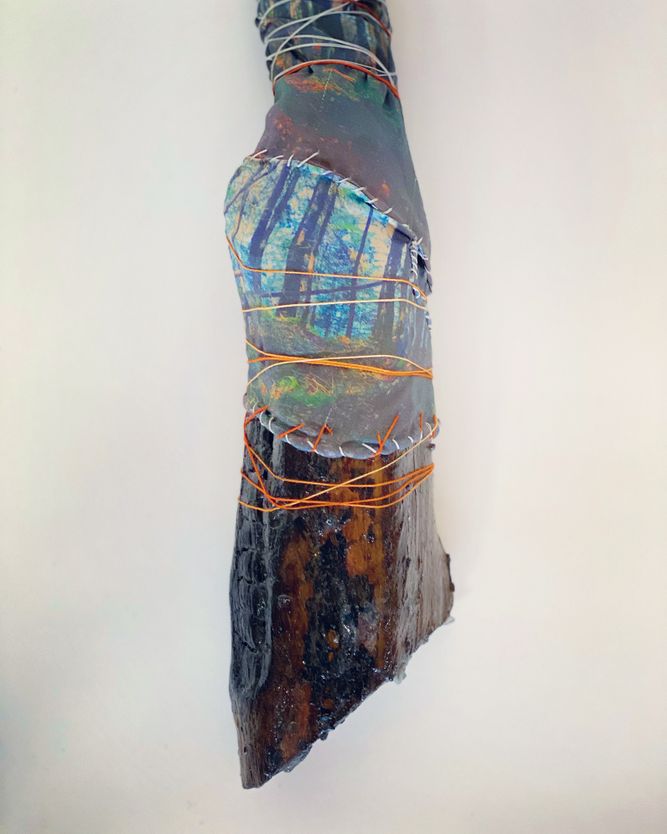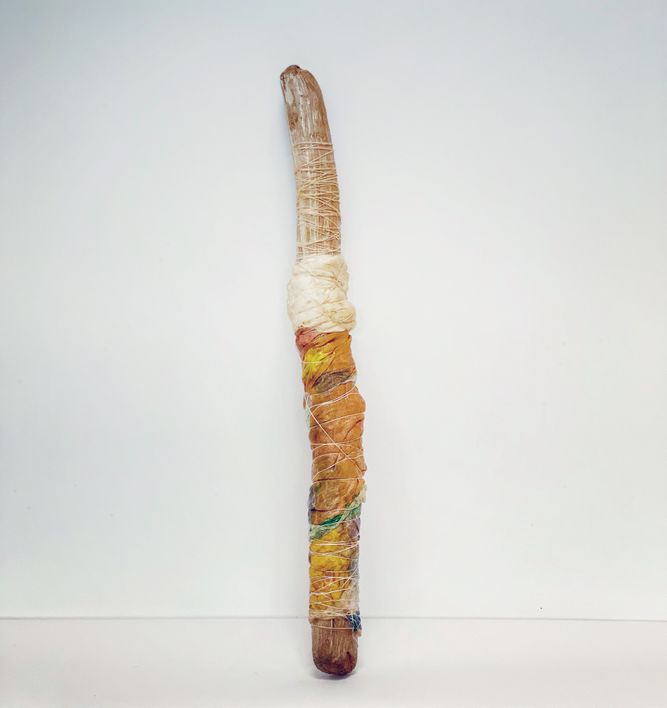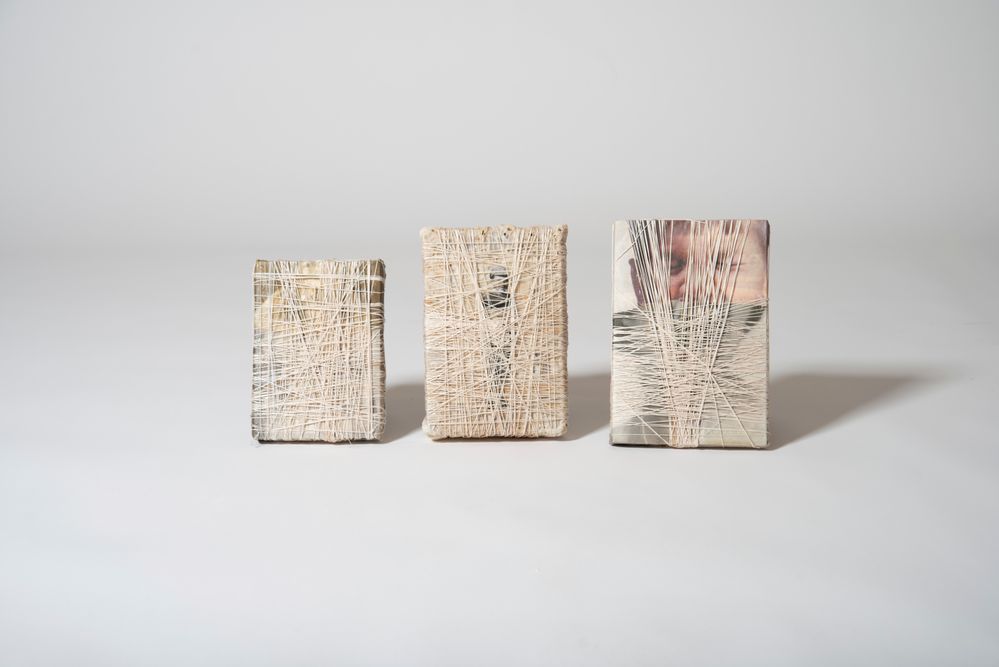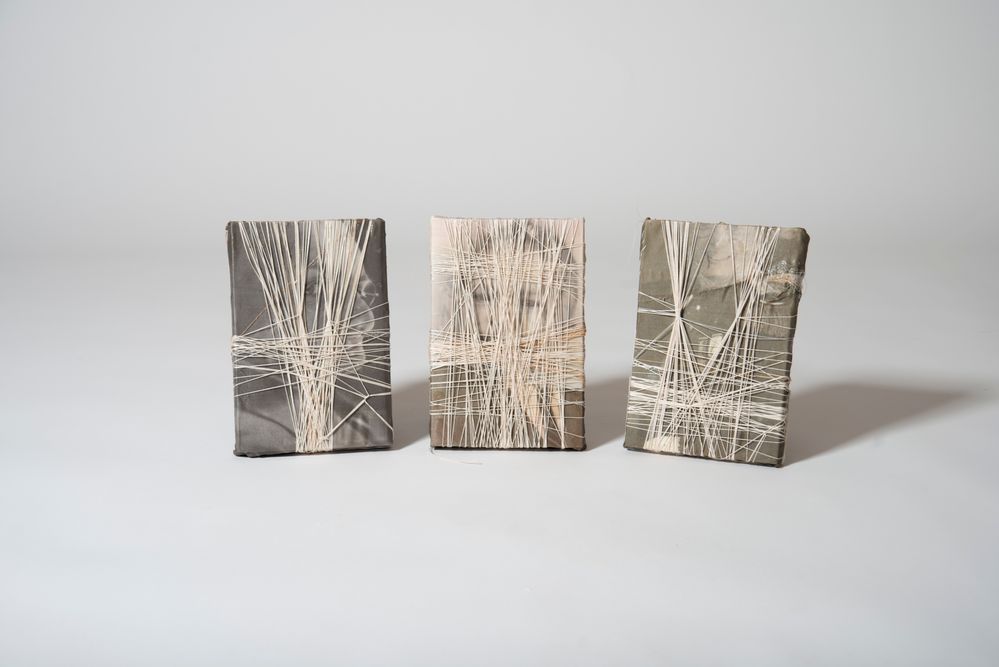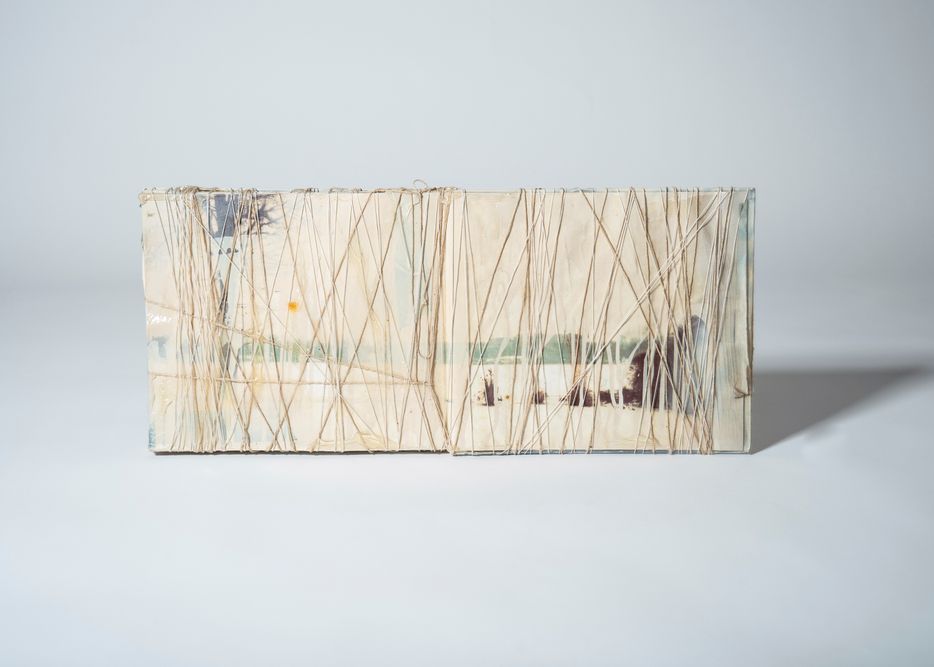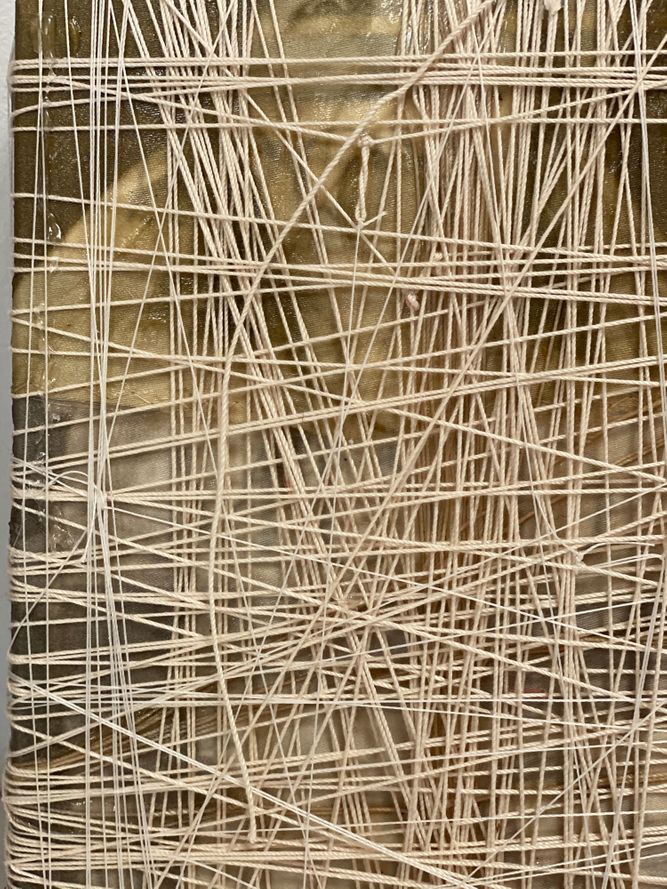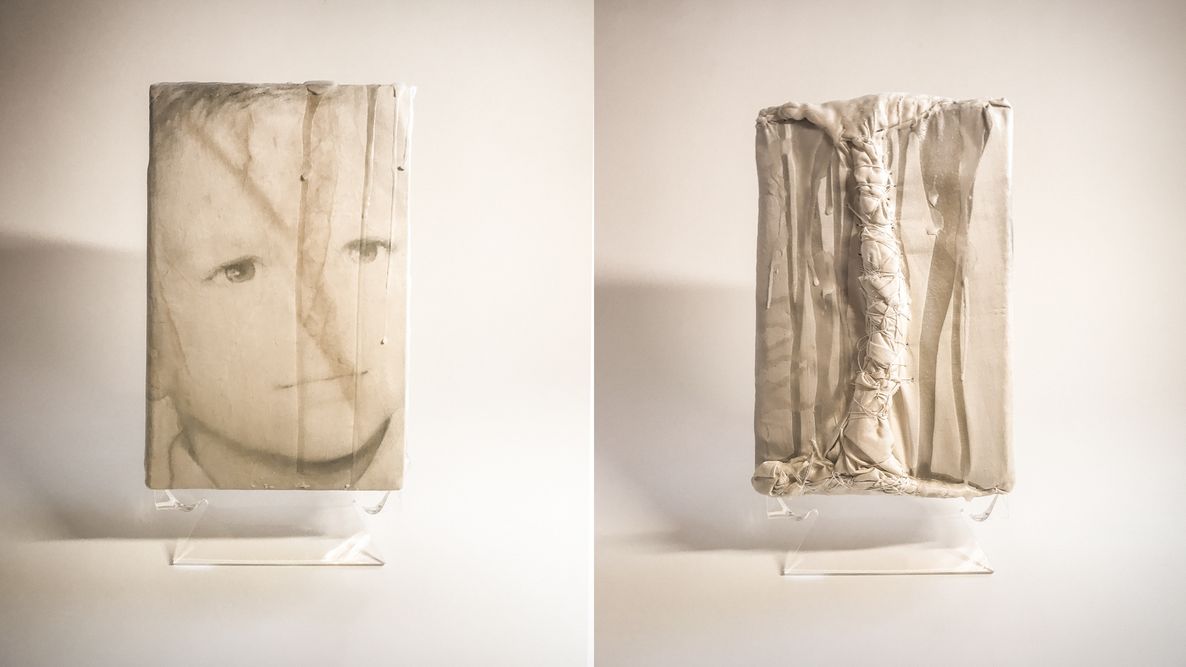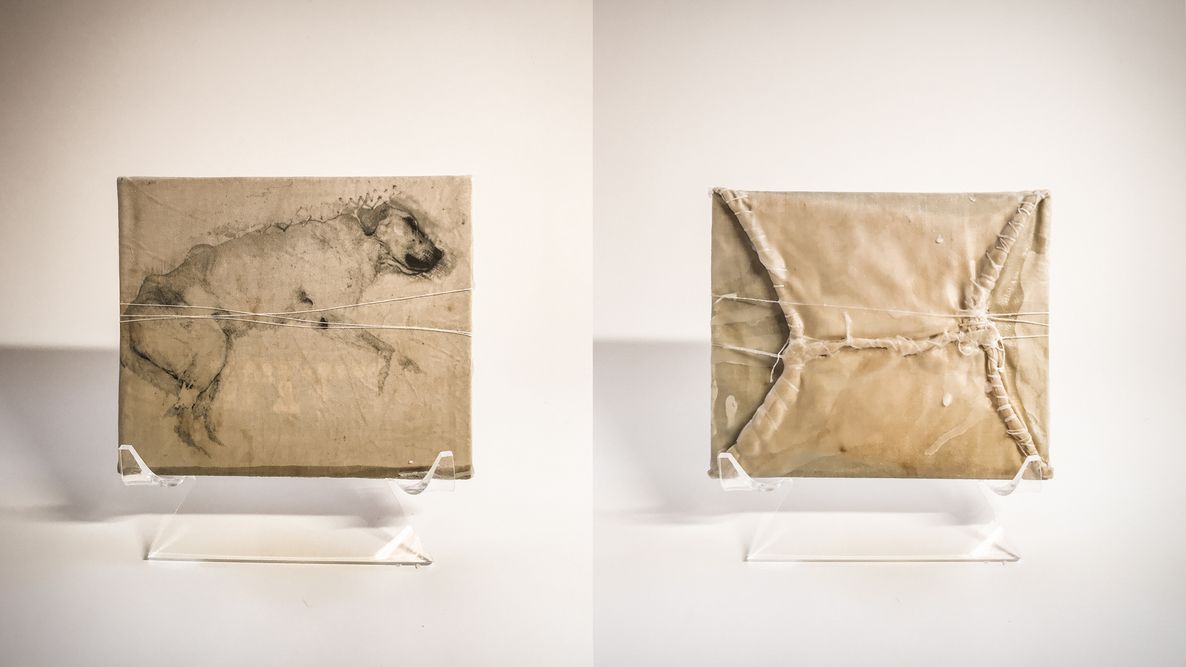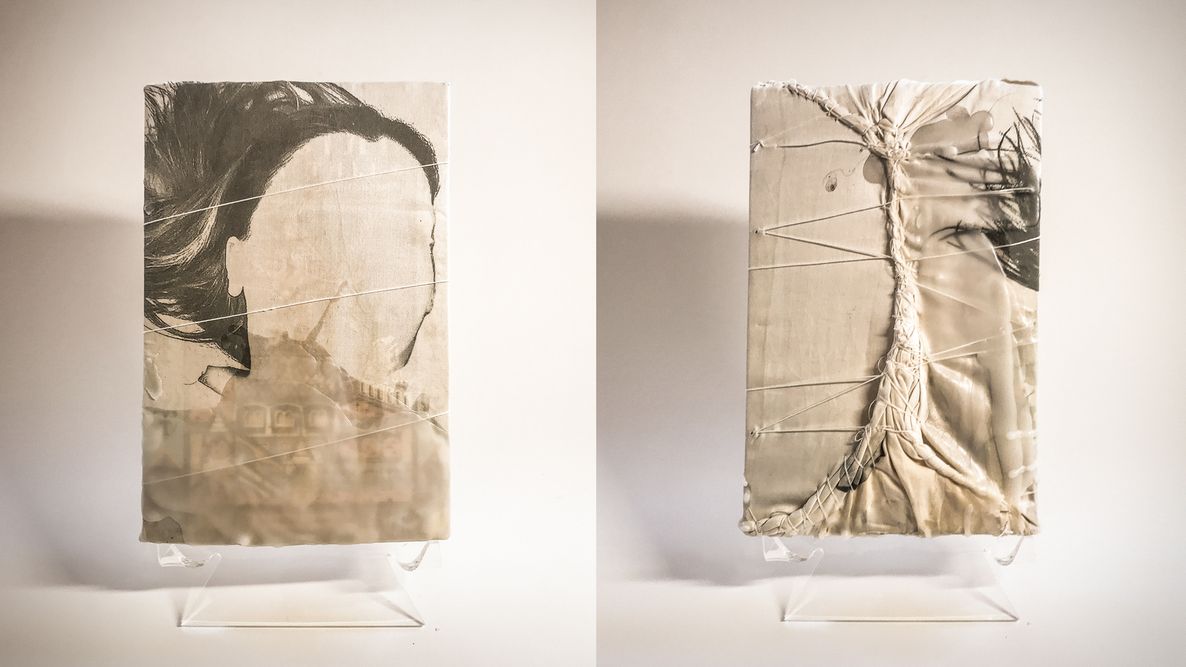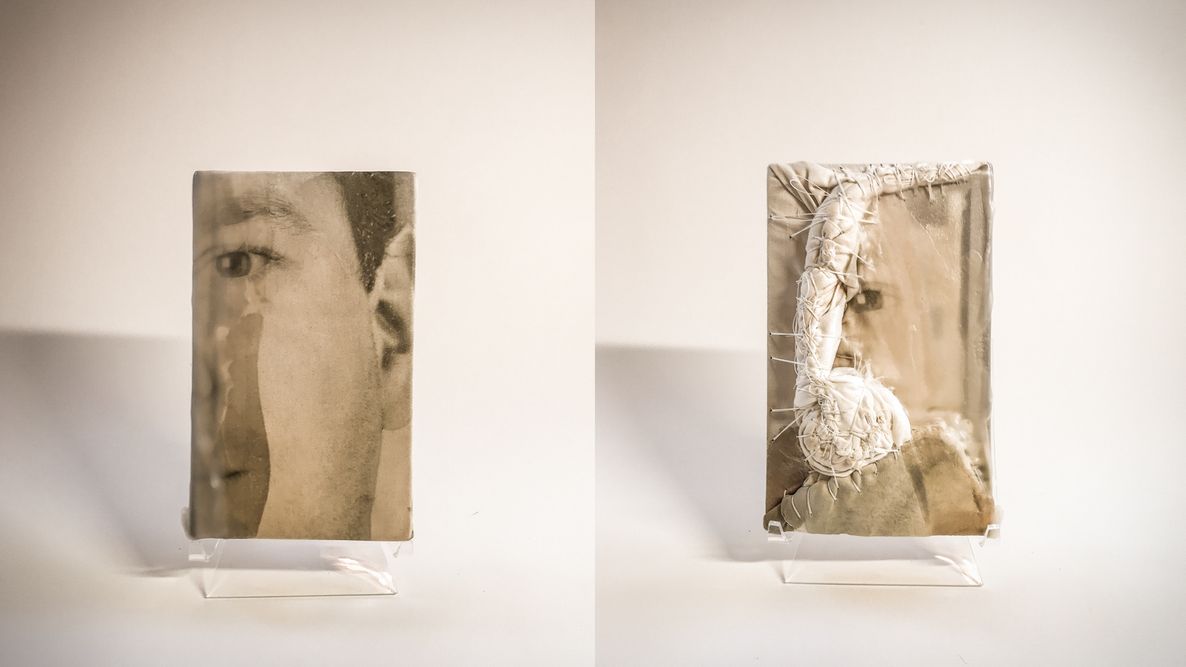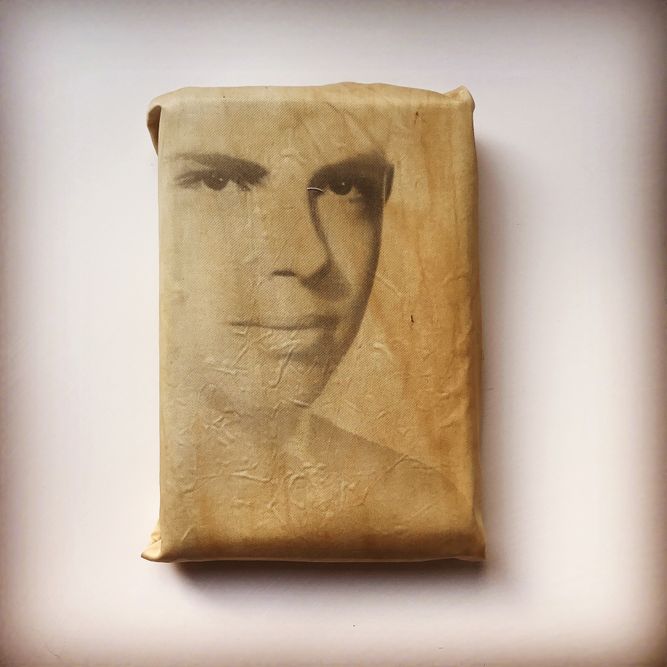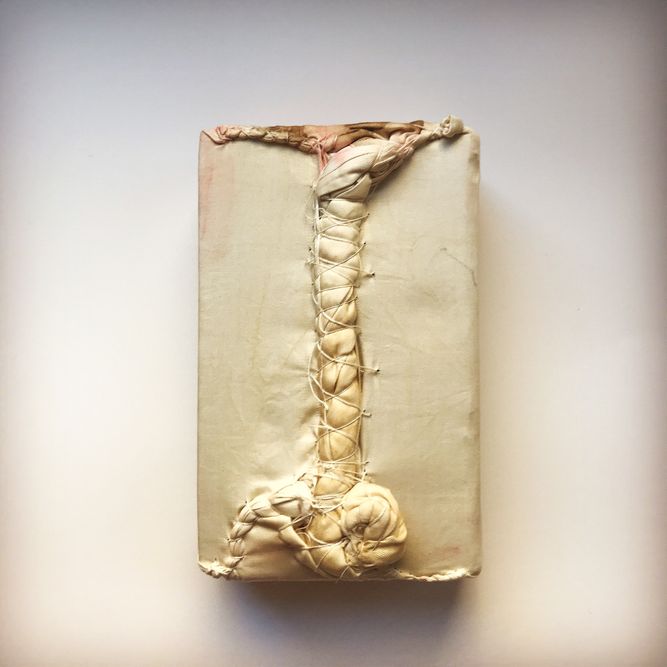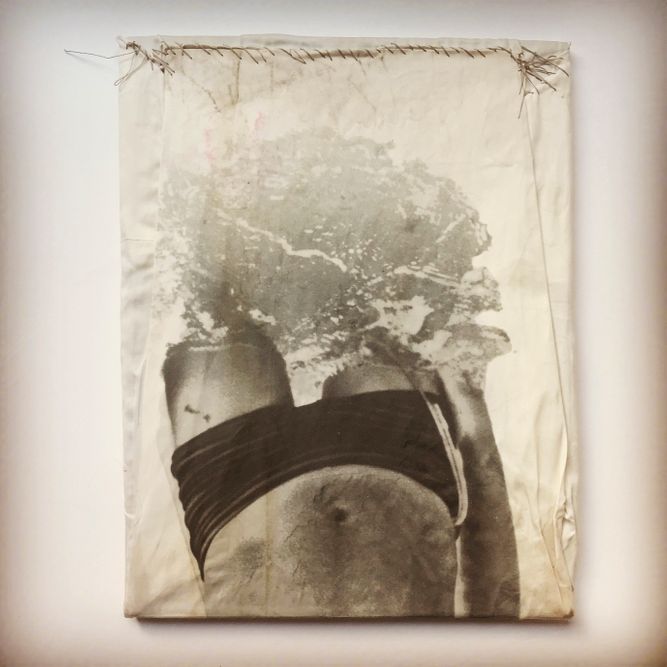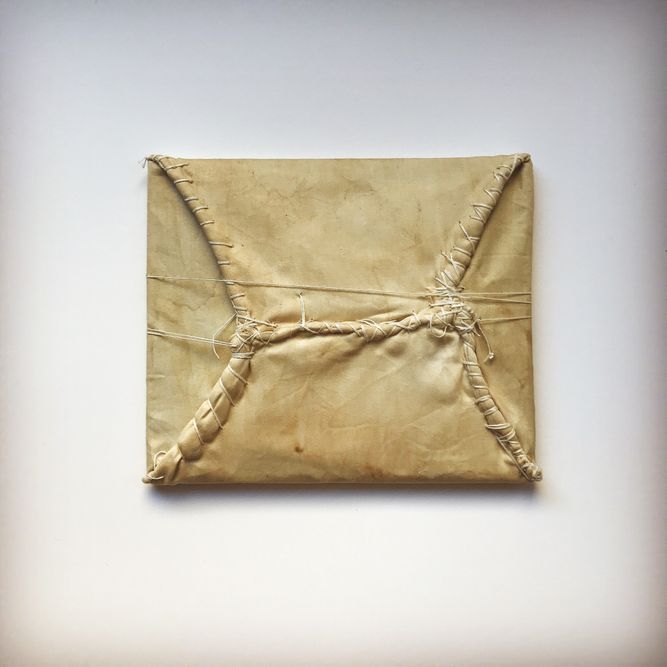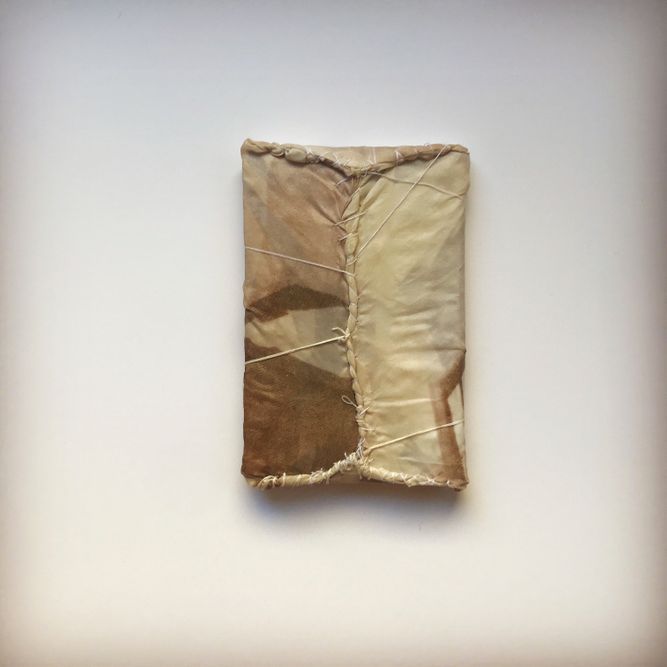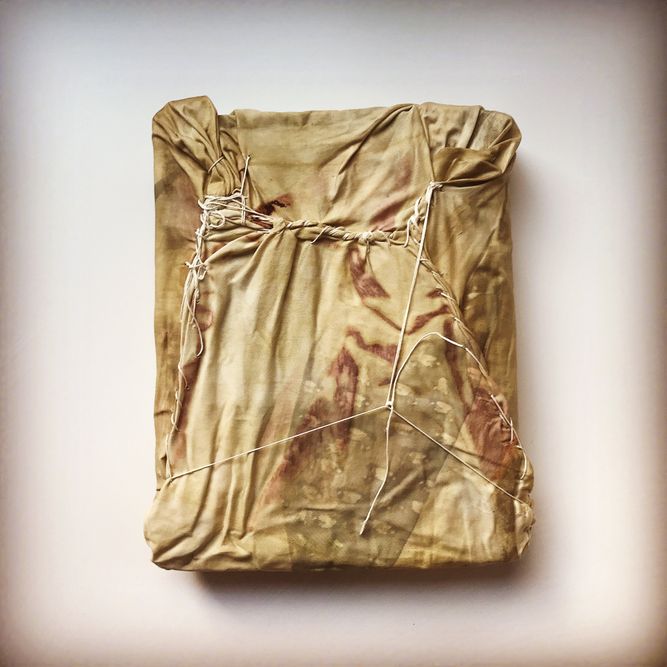 wrapped
WRAPPED: photography on fabric, wrapped and sewn around rocks, sticks, and books
sewn with thread, dyed, and sealed with varnish
WRAPPED is a re-examination of the portrait and how it can be altered with new meaning.
Every face has a stories, both the told and and the untold. The sealing of these stories inside the sacred object, saves and steals them at the same time.
Portraits taken over 30 years of photography are printed on fabric and wrapped around sacred objects; rocks, sticks, and books/land,nature, \soul
The notion of a photograph as a sculpture is a break from tradition, and as such forces a closer look at the questions asked in the work.
The use of textiles and sewing is a nod to long standing domestic traditions with the intent of of altering them into a modern voice, disrupting the feminine cast of the sewn. Raw and rudimentary sewing intends to connect to childhood when the most defining experiences are built into the self.