bones
felt, weaving, sewing, and crochet, and polymer clay.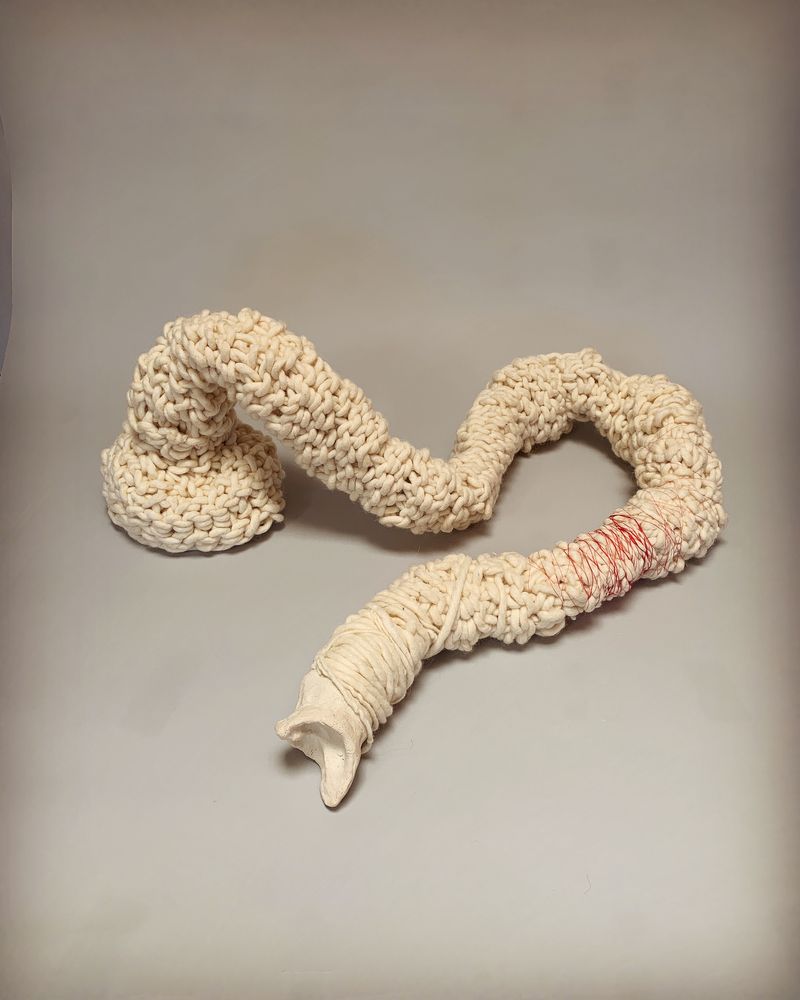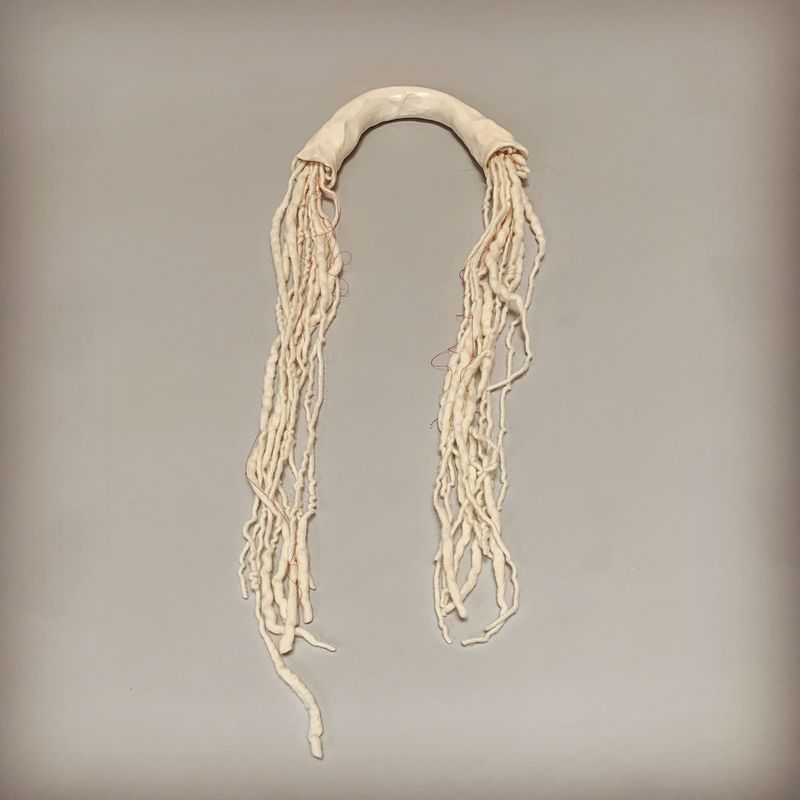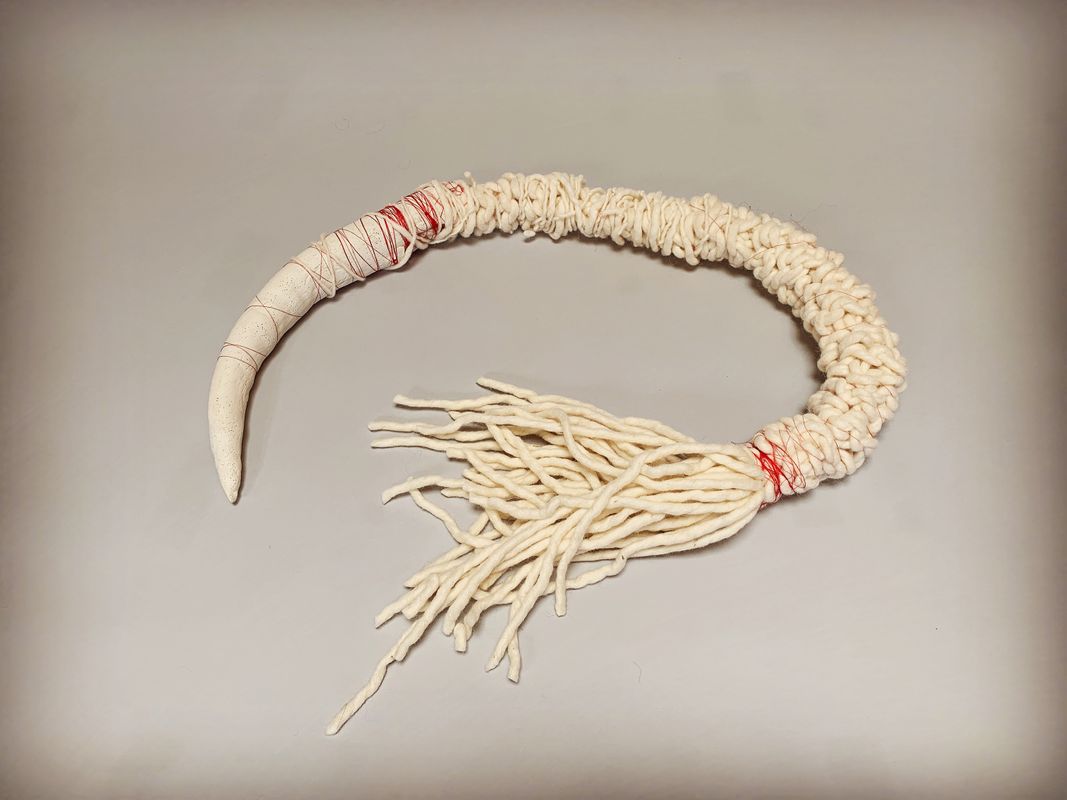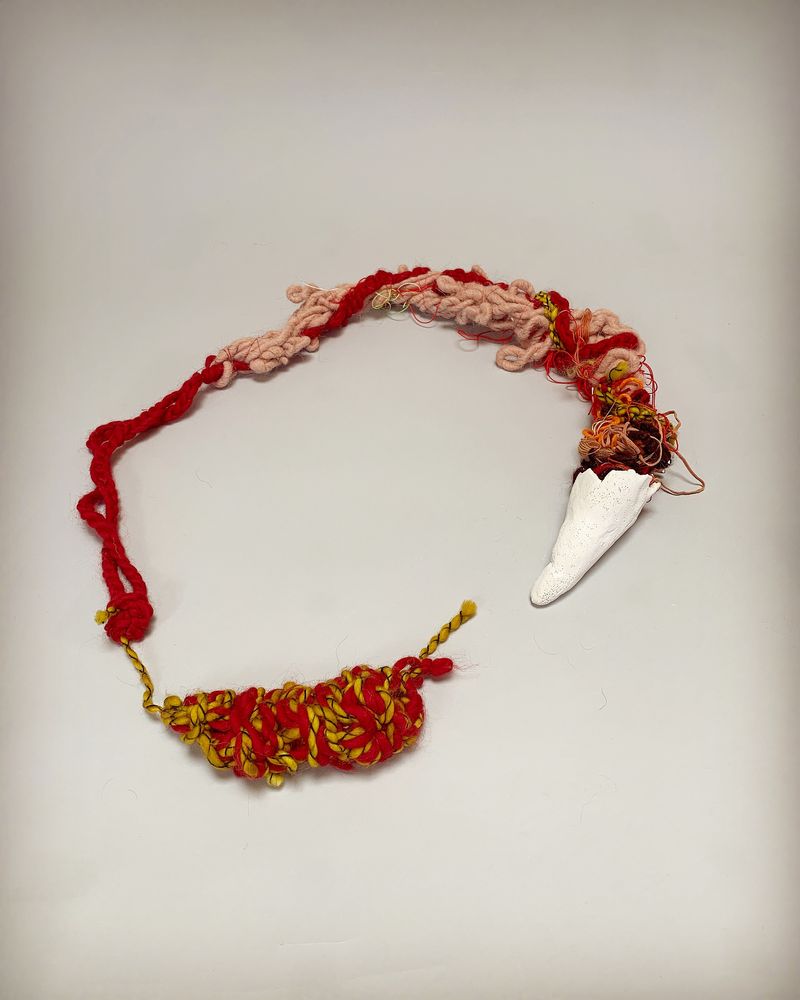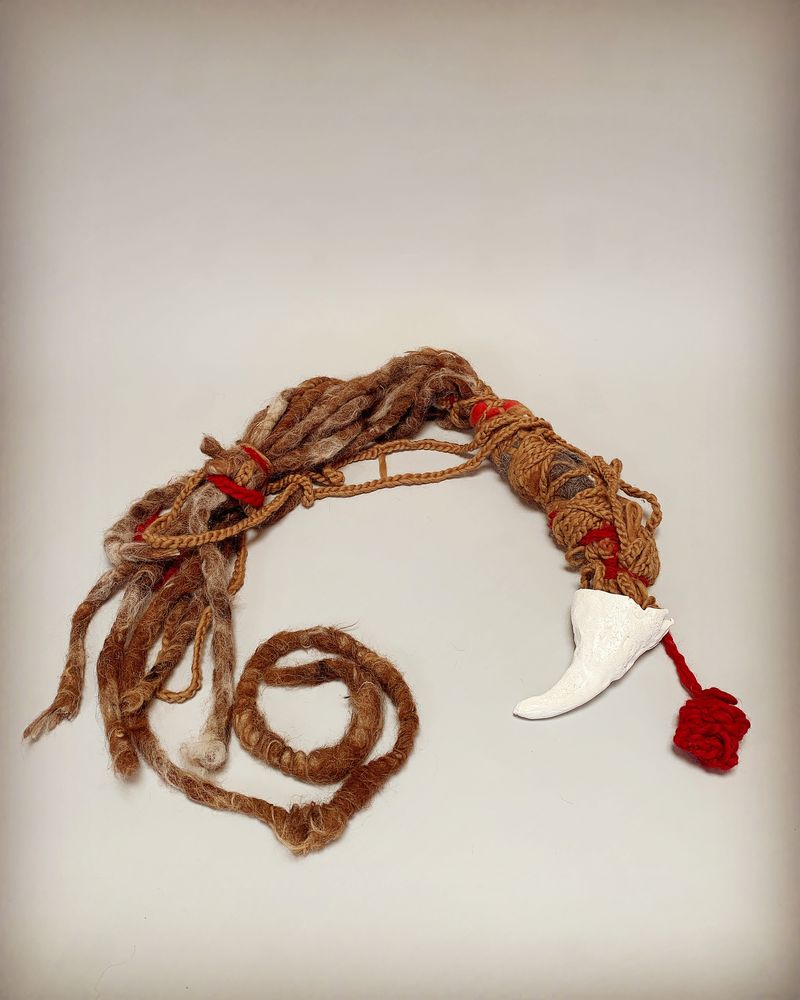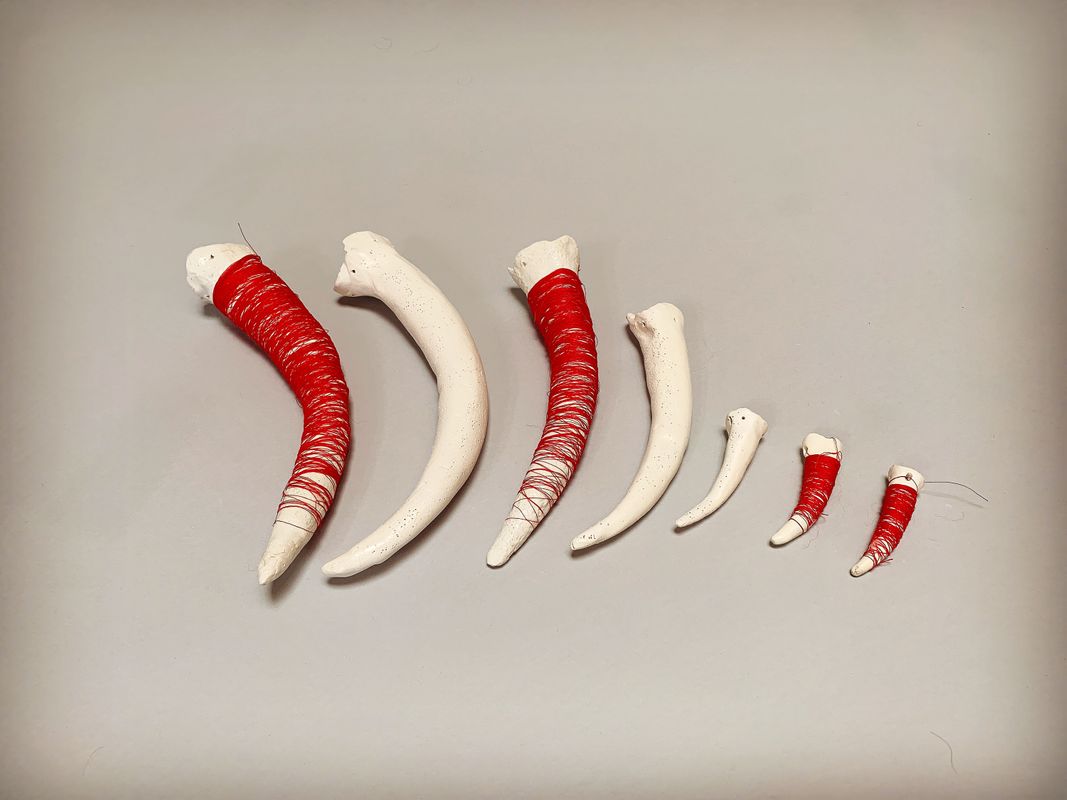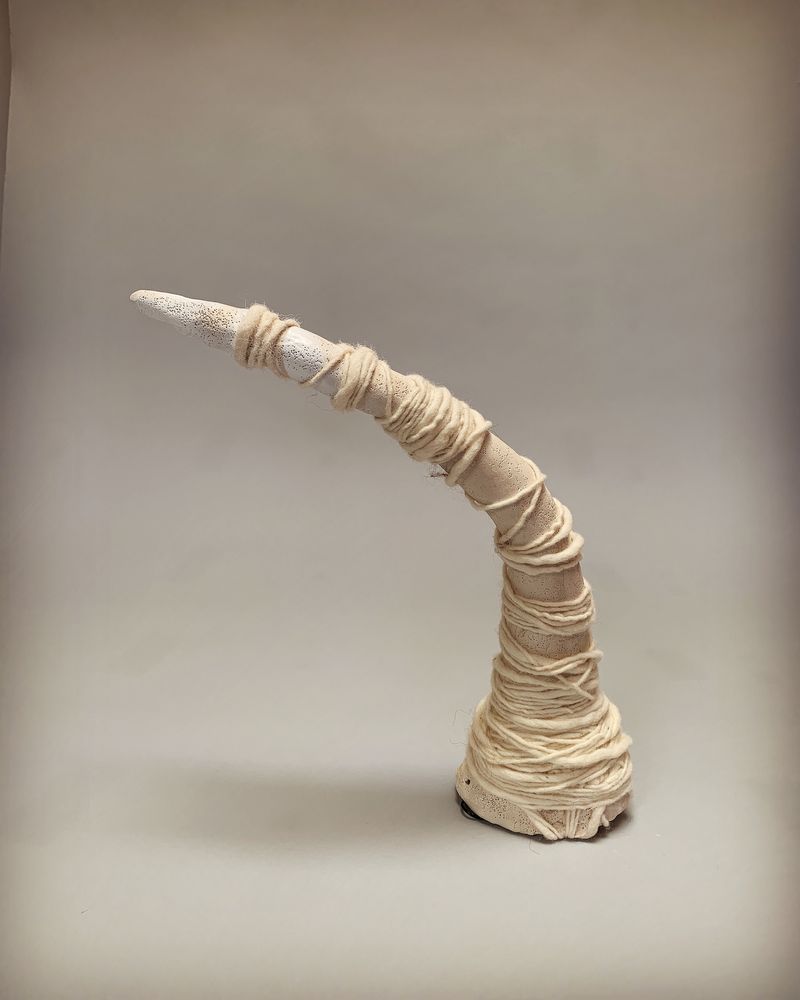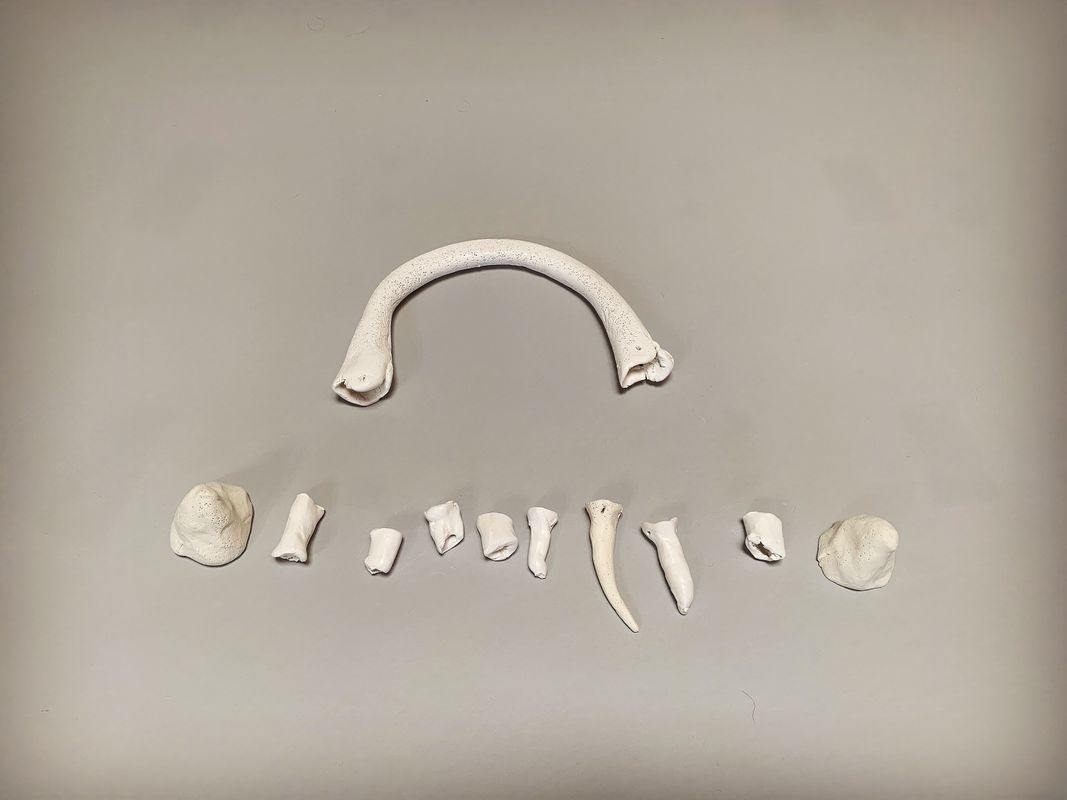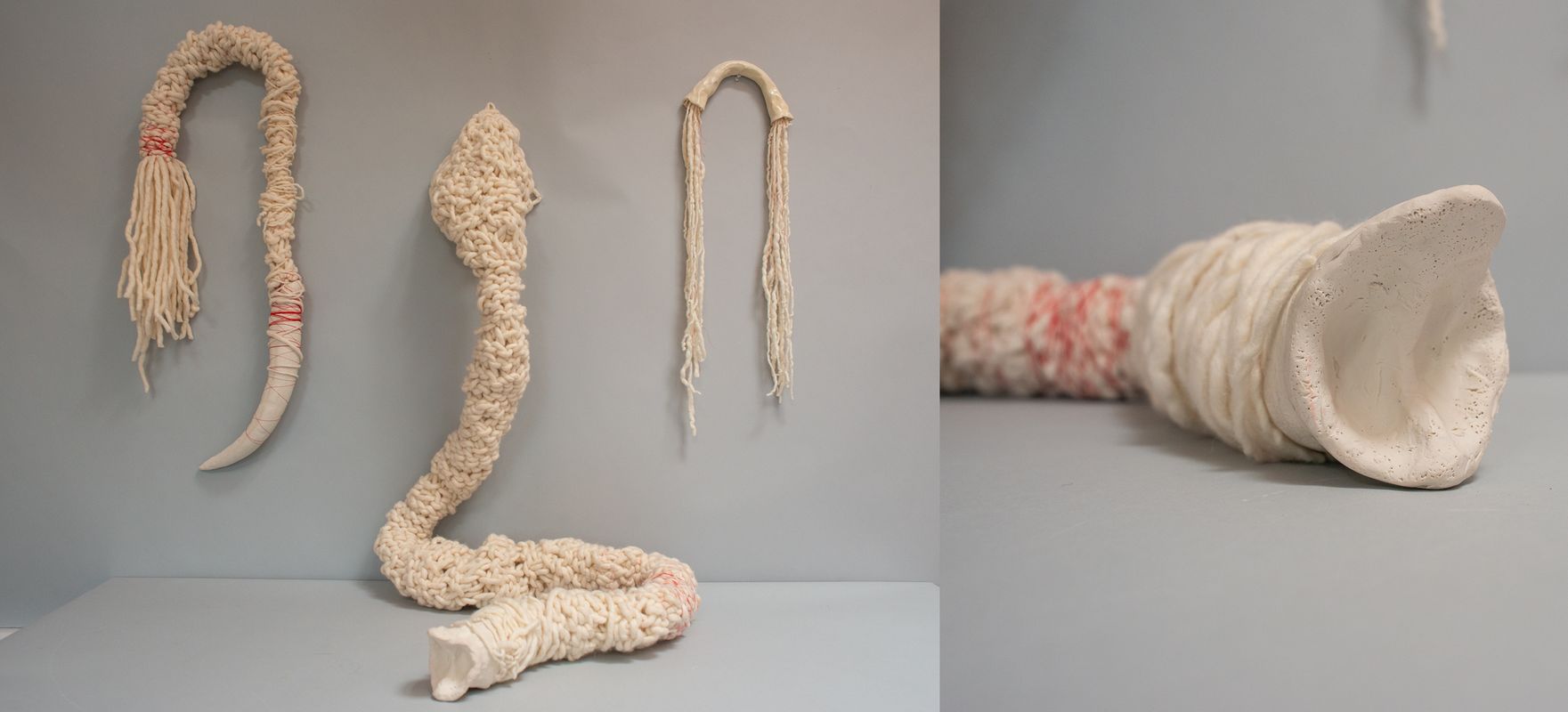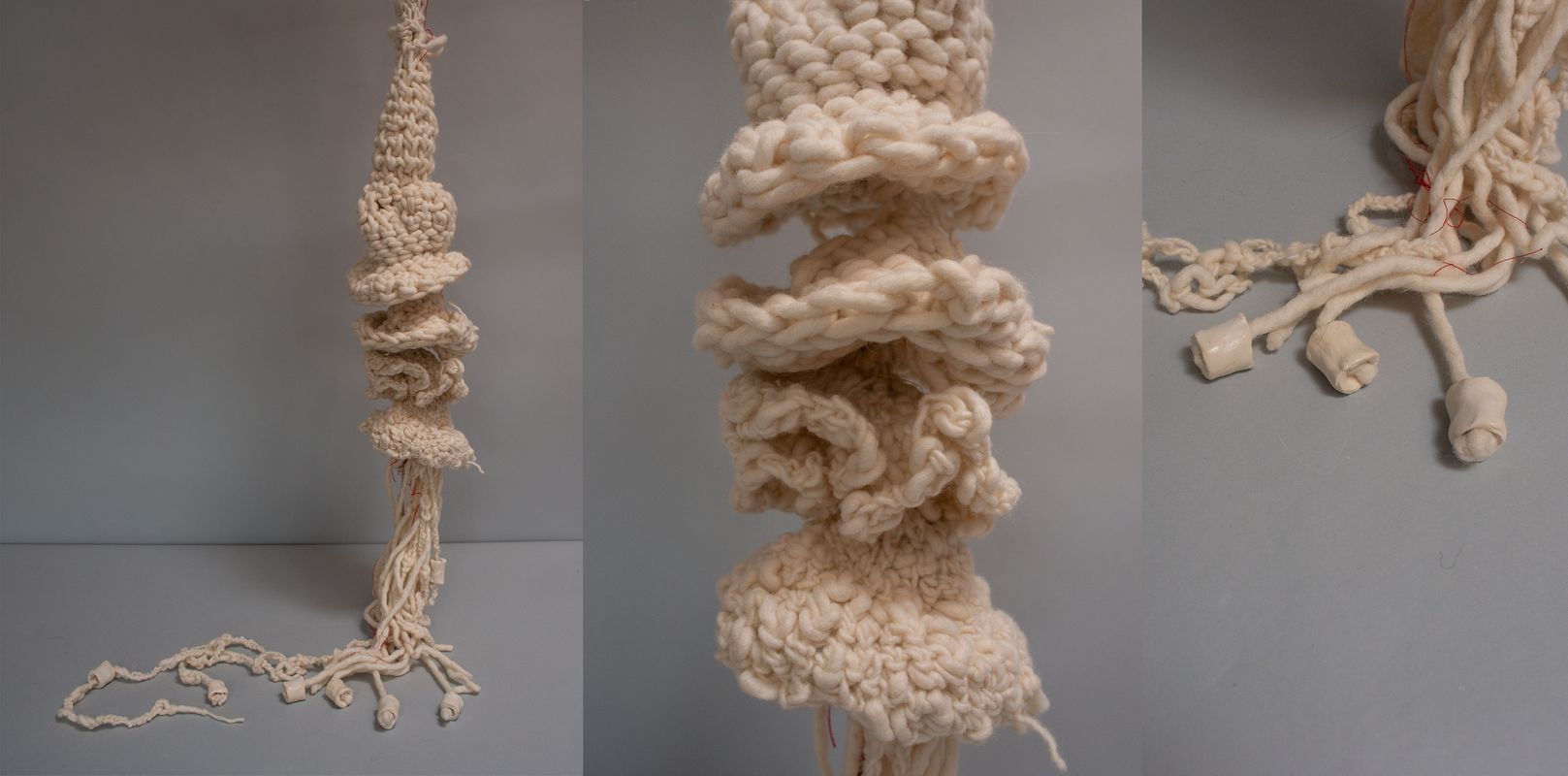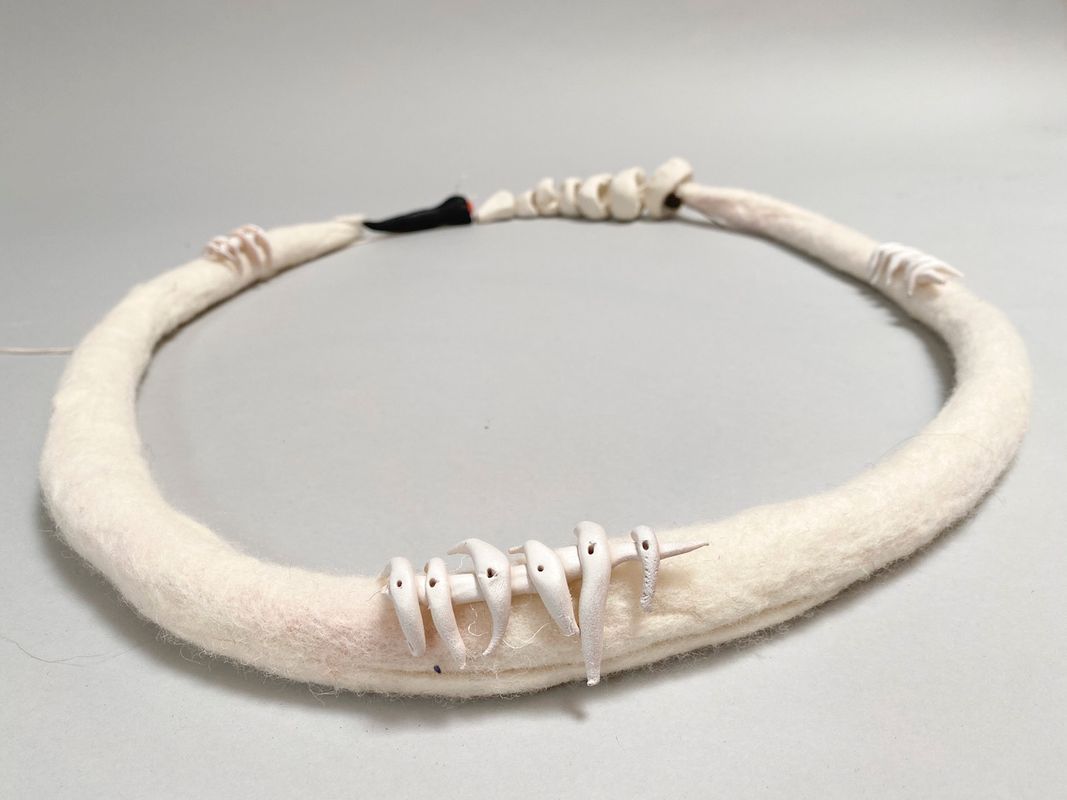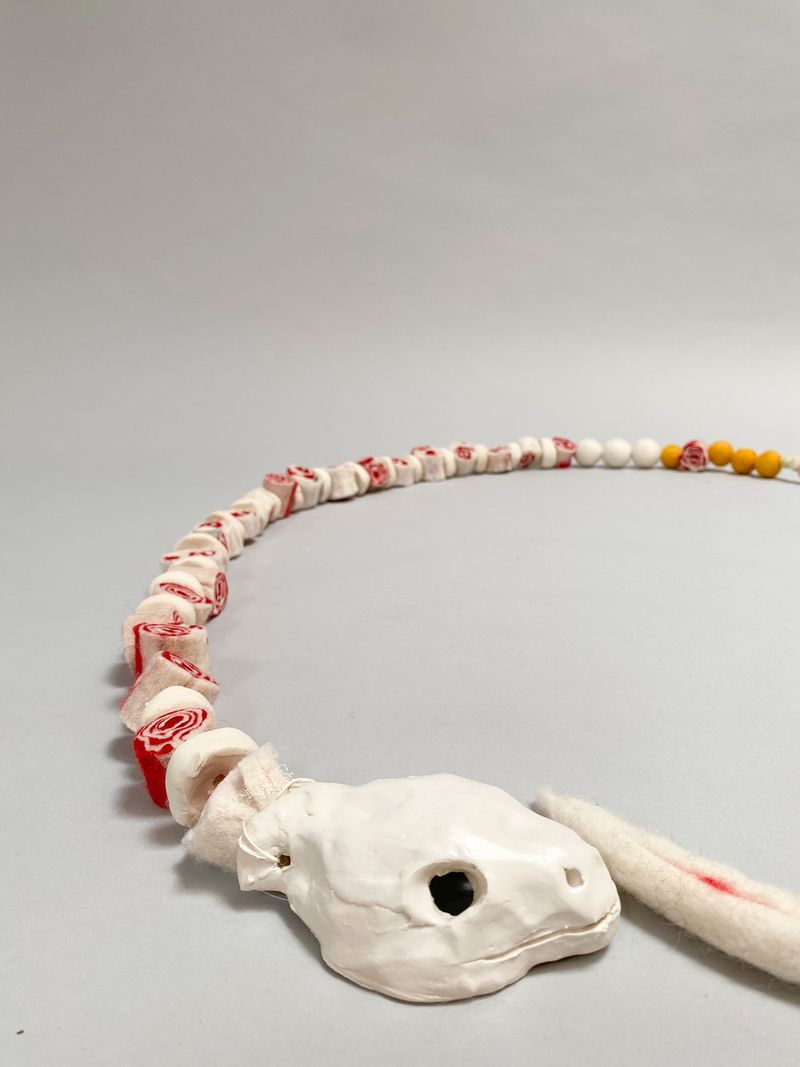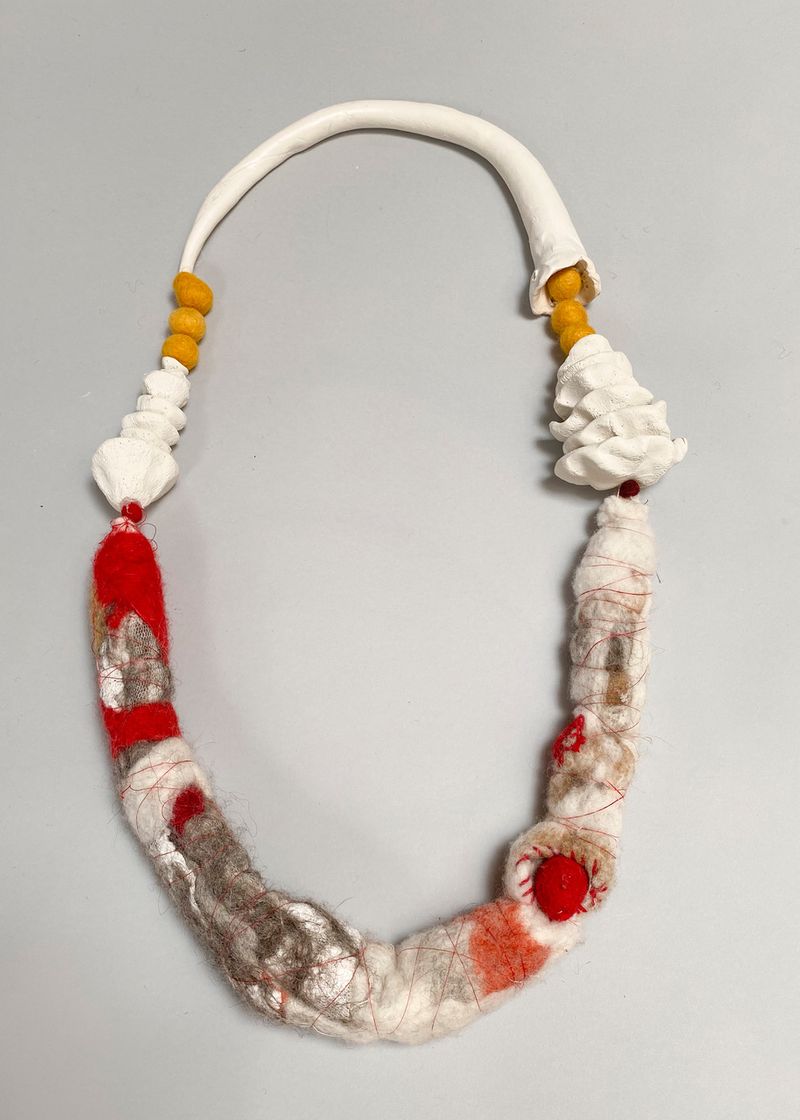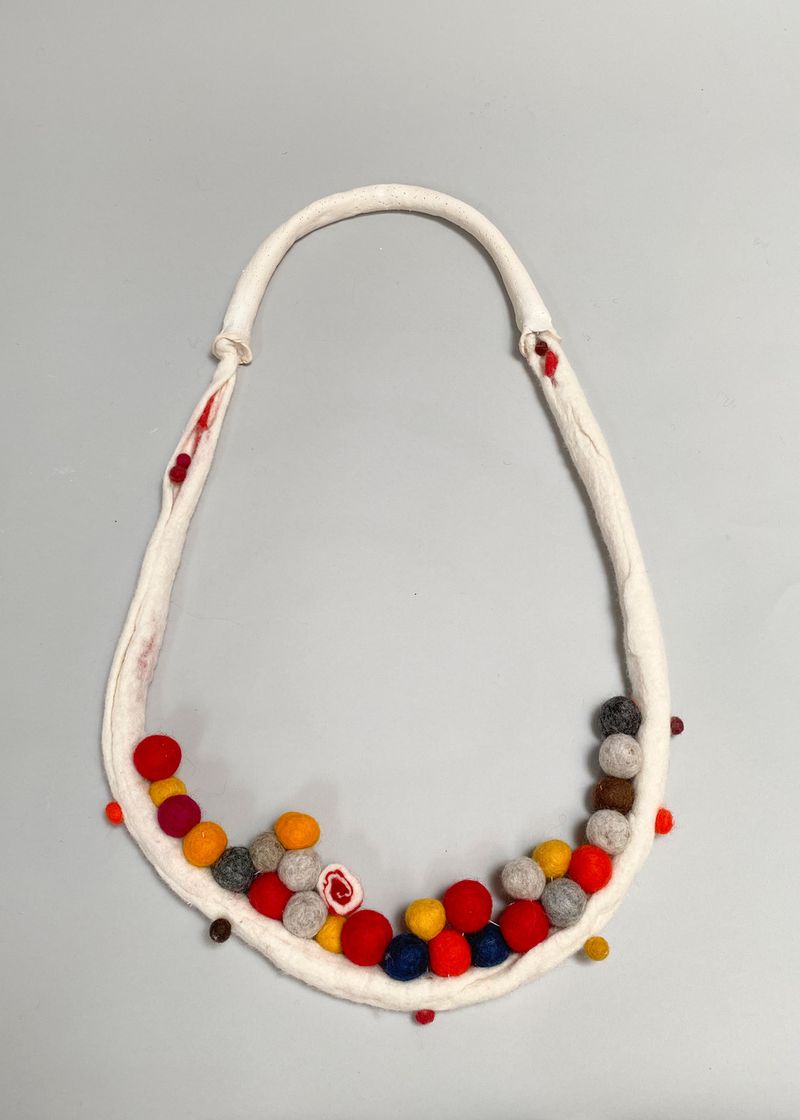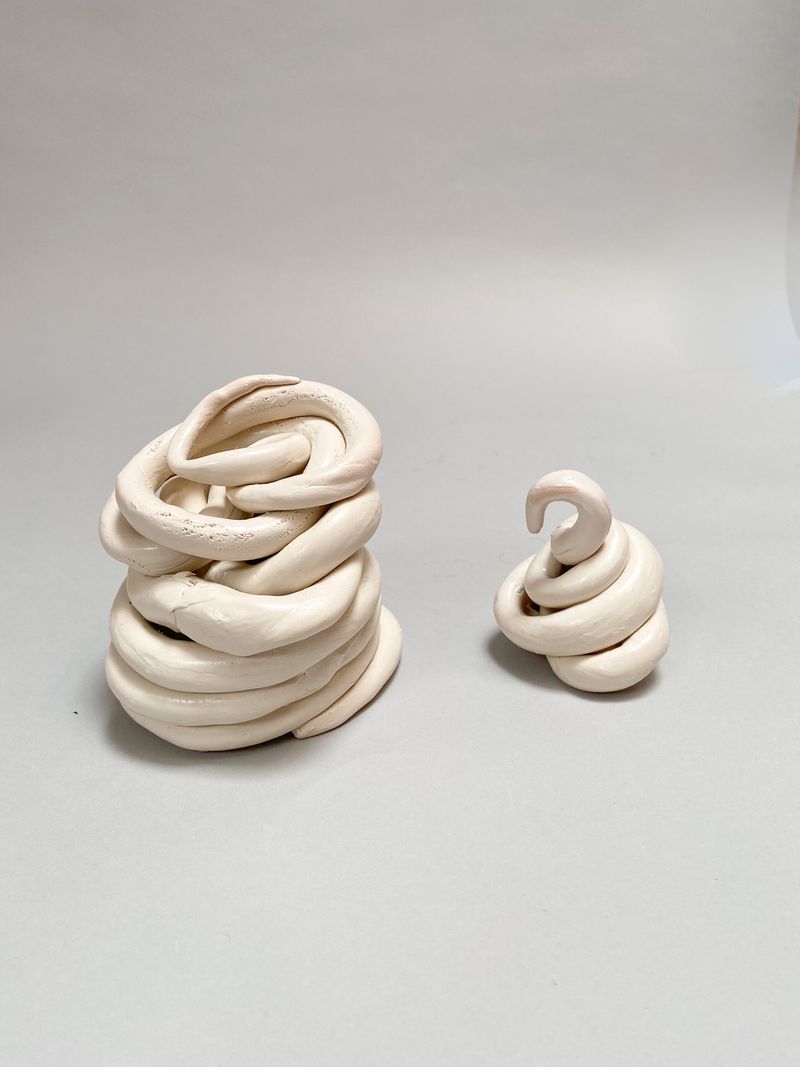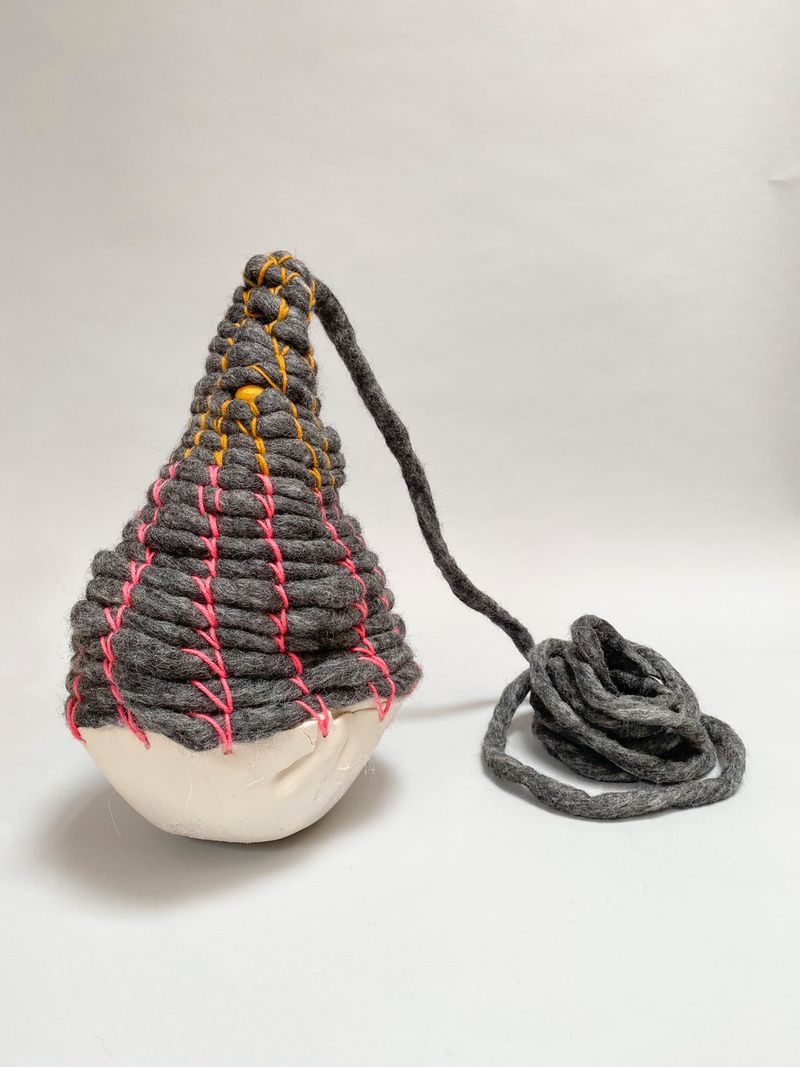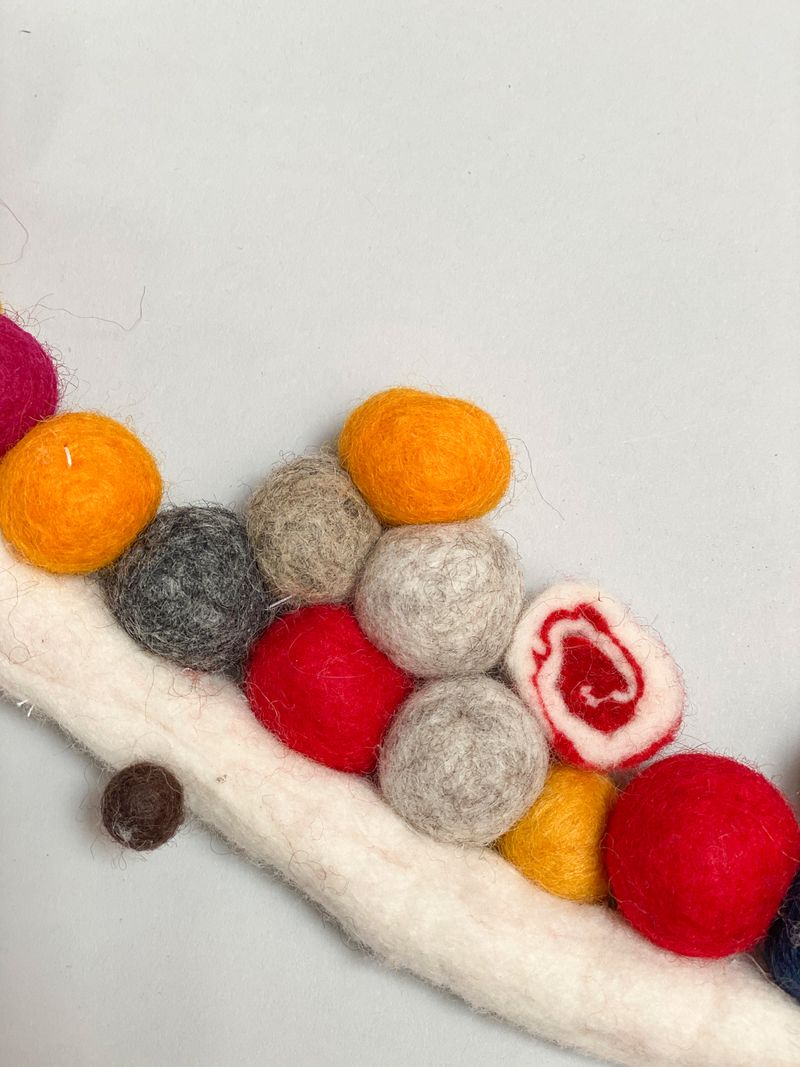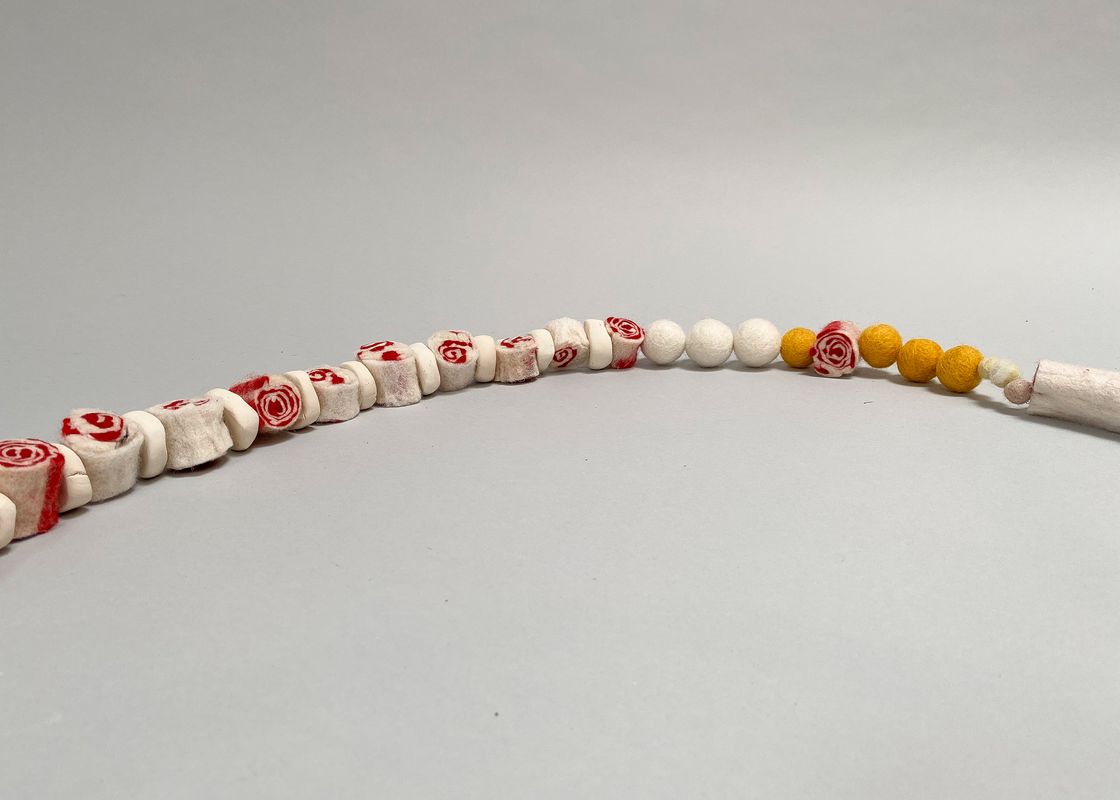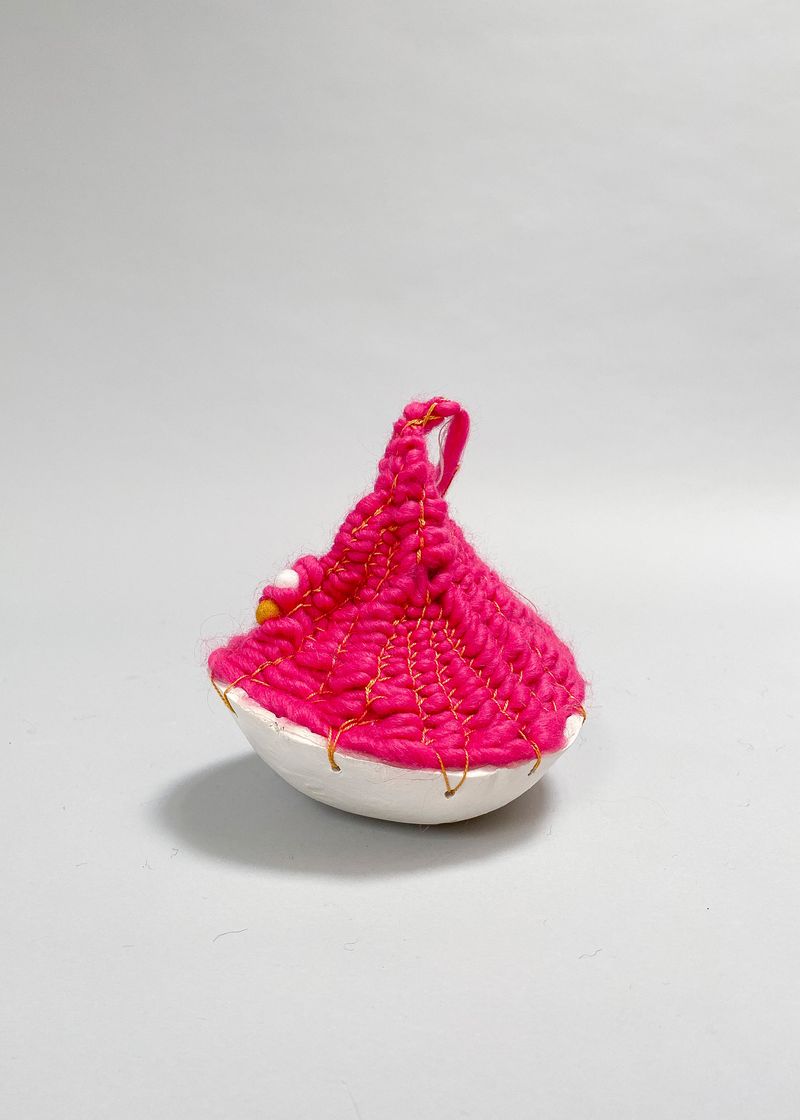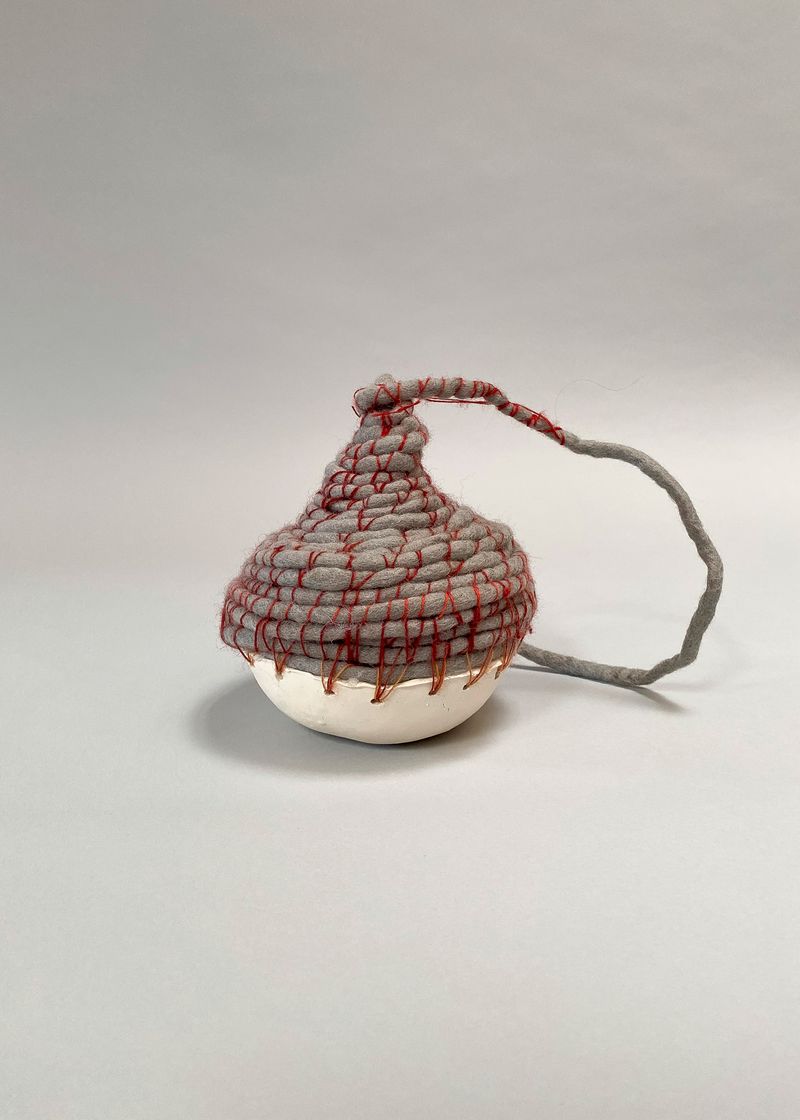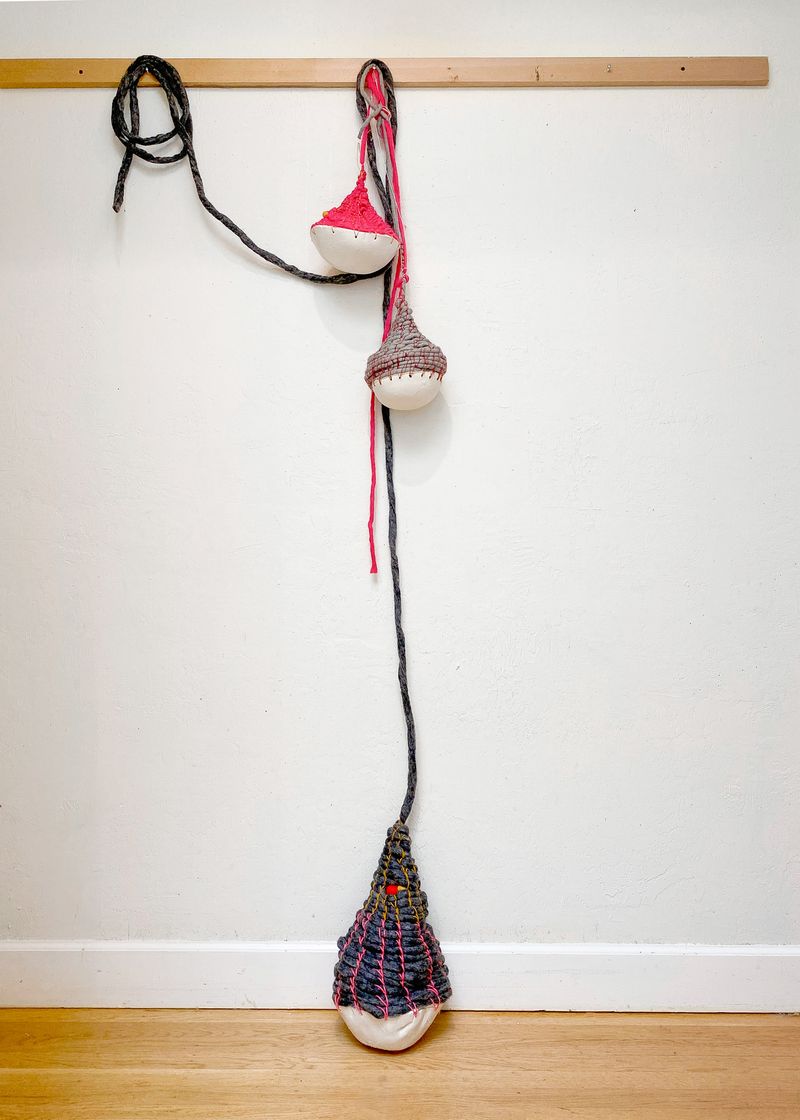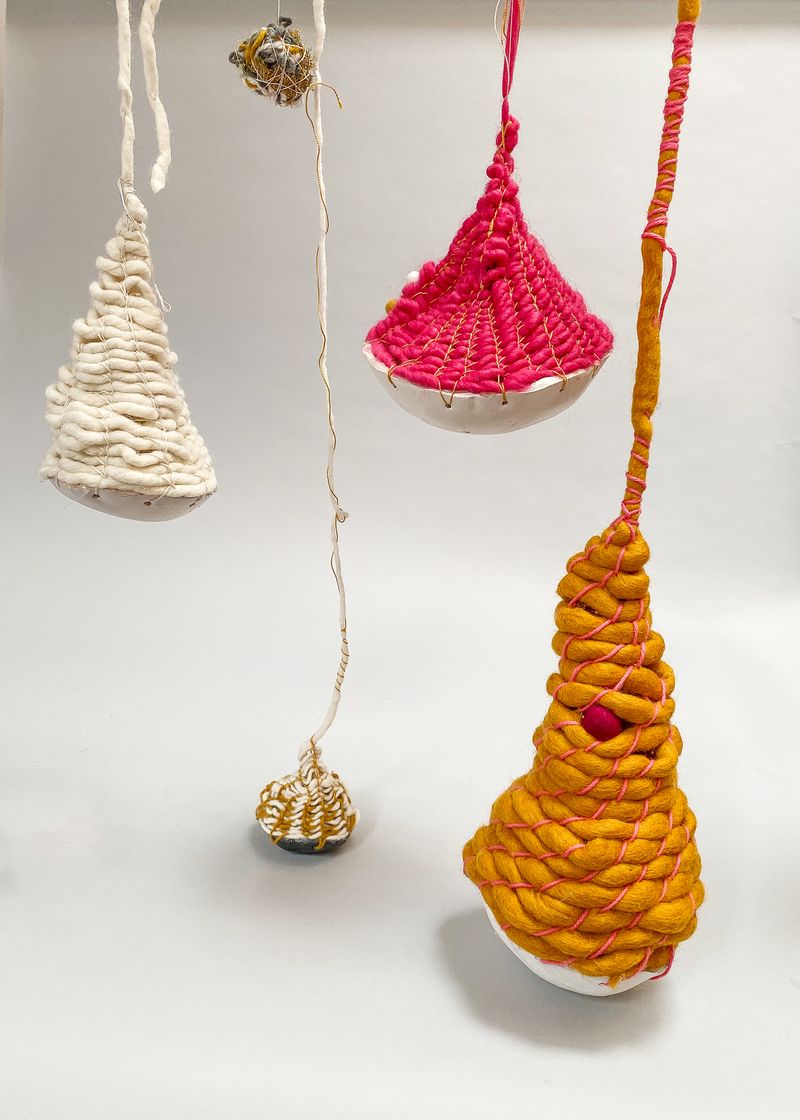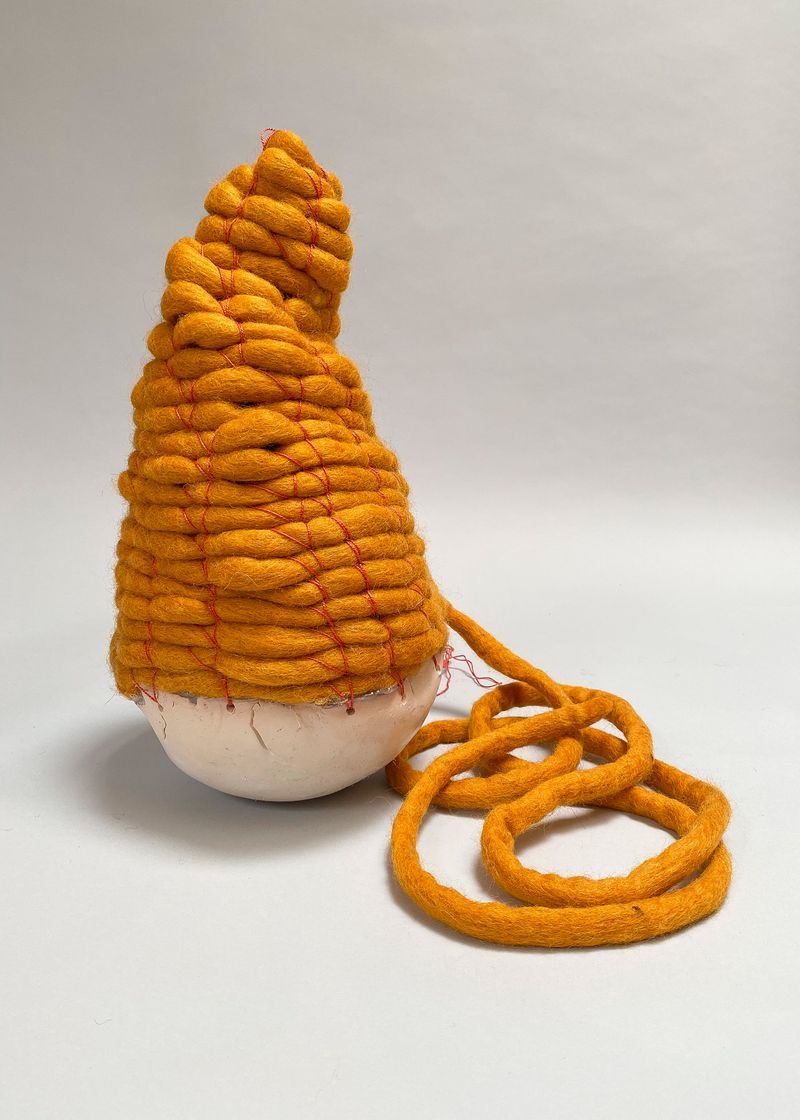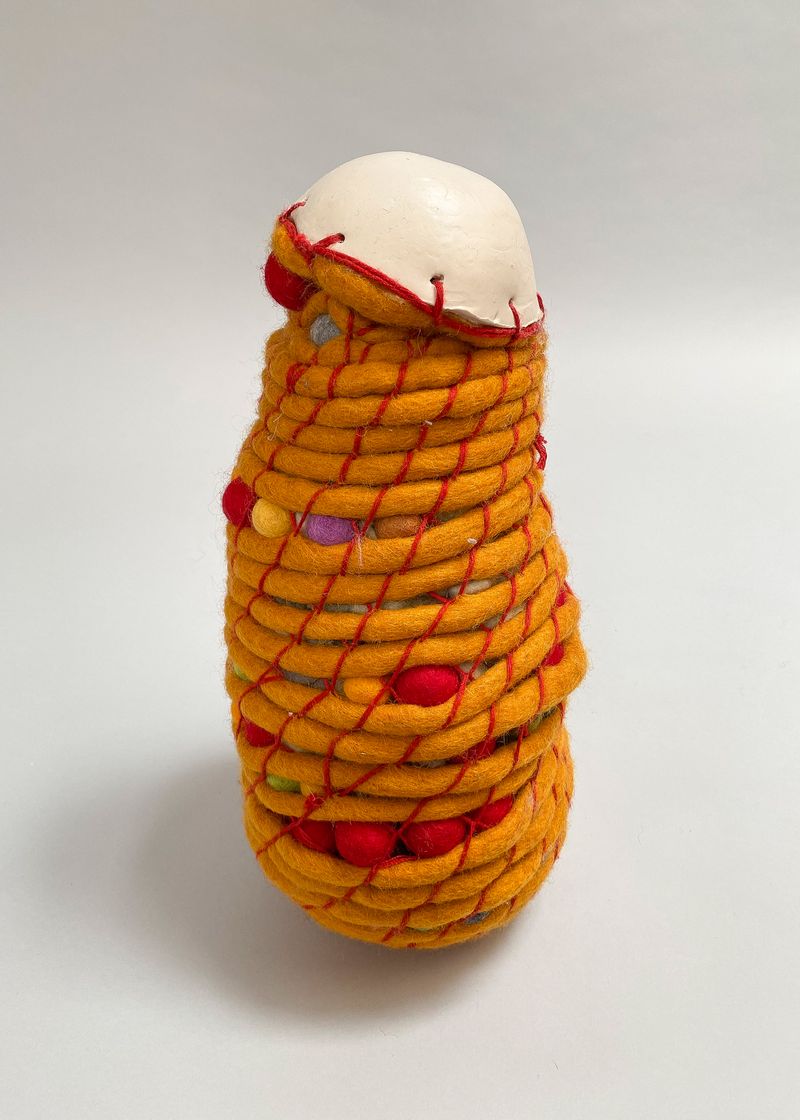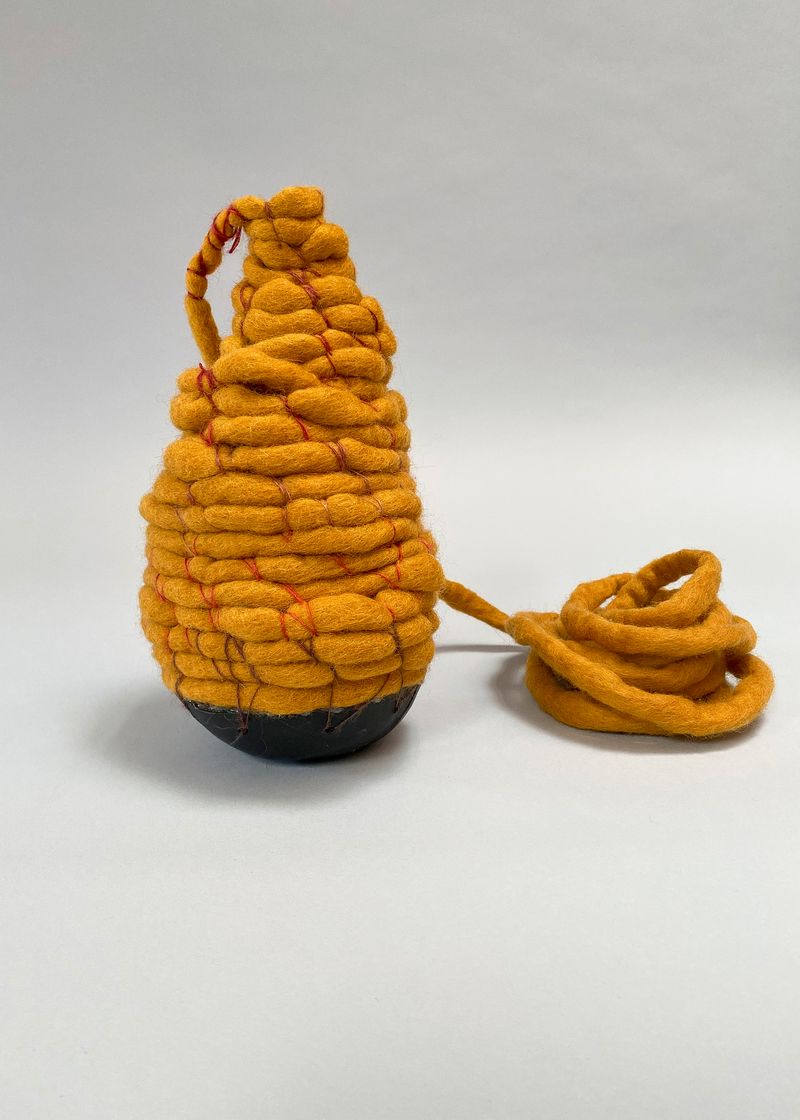 bones
BONES: CERAMICS AND CROCHET
Bones is a sculptural project that sprung from my love of animals and a personal experience in my life. At 17, I had the opportunity to travel to Kenya and live for 3 months during a schooling summer. This experience was hugely formative in my life and has been impacting on my art and life since. My time in Kenya taught me the value of all life, especially animals, and that humans must trust and protect them. Recently, I adopted a baby rhino through the Sheldrick Wildlife Trust for orphaned animals in Kenya. I began crocheting items that I had hoped to bring to this little one in the coming year or so. Tragically, the baby died, before it was even old enough to for its classic horn to grow. So, a project of simplicity and joy, turned to an examination of the many horns and tusks that have been lost to human betrayal. I have and continue to make a series of works I call Bones in an effort to reconcile the useless loss of these majestic creatures, to attempt to replace what they have lost with a gesture of love. Recent works have branched into the realm of human artifacts, and I will enjoy watching where this exploration takes me.