wrapped
photos on fabric wrapped and sewn around rocks, sticks and books.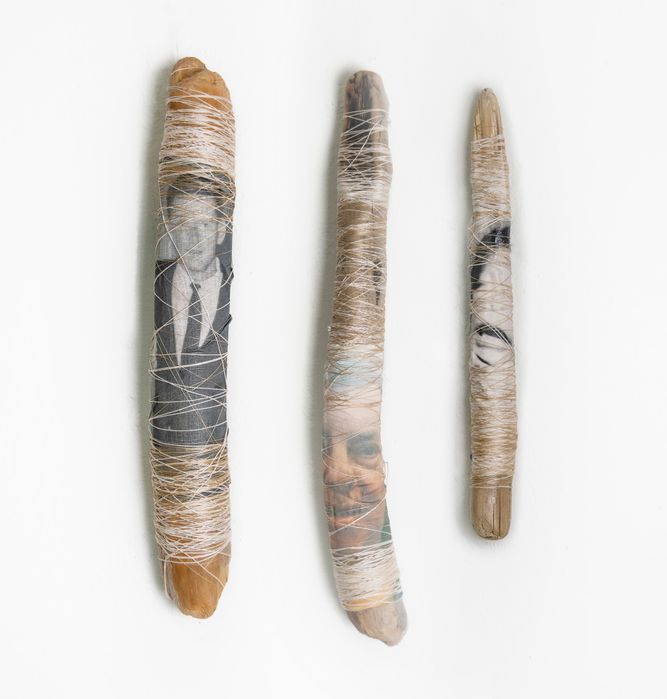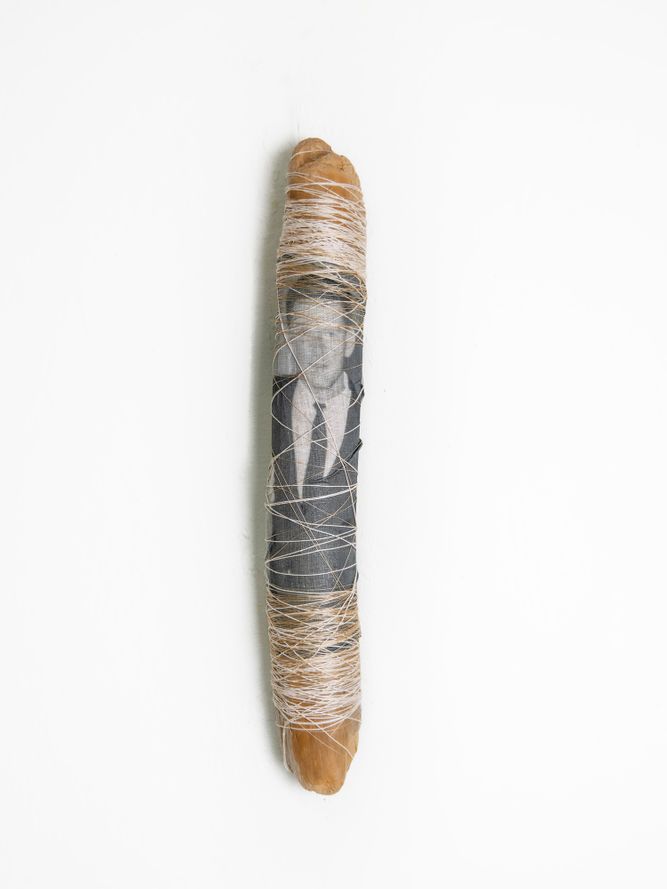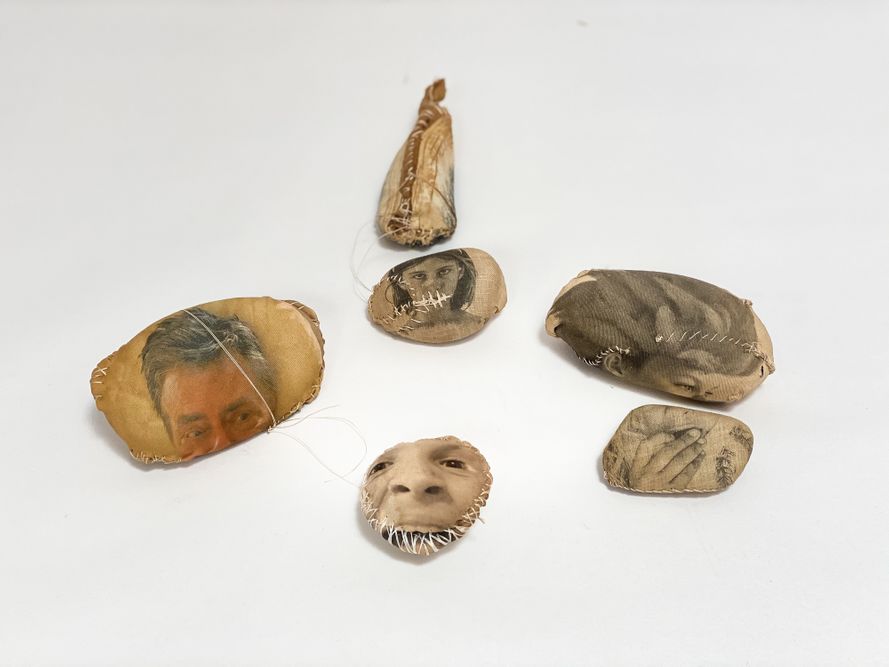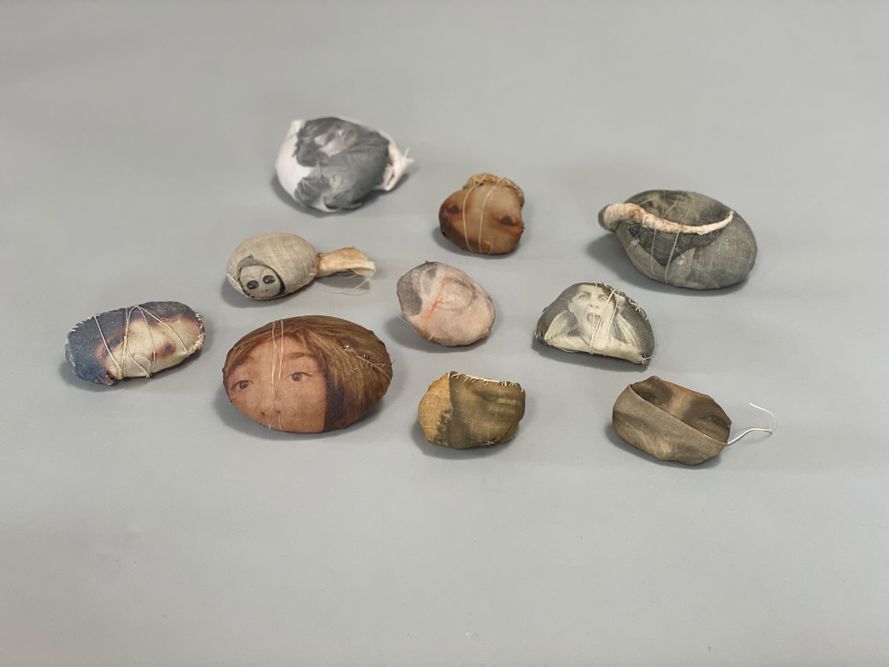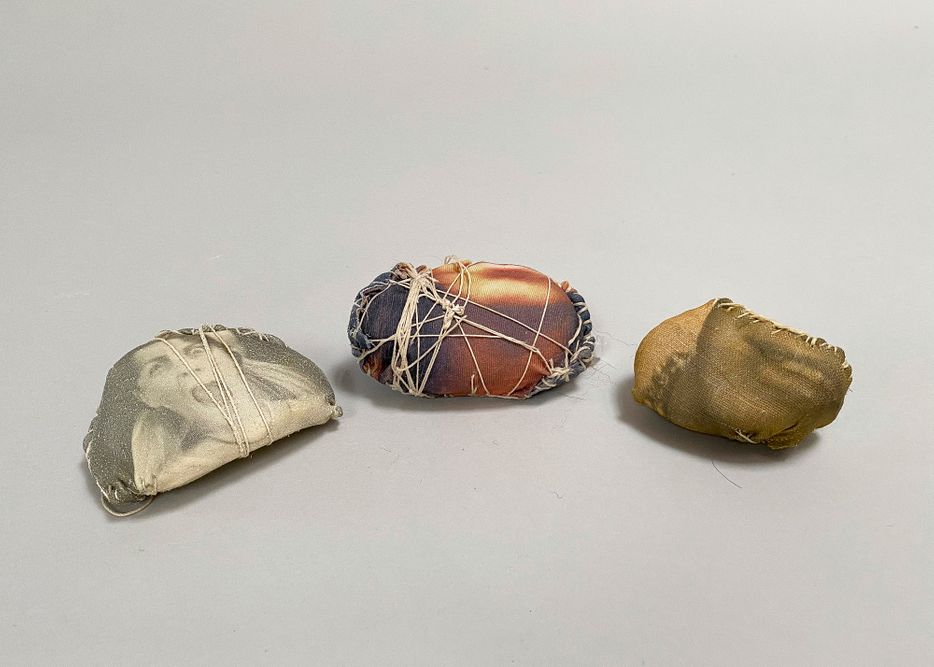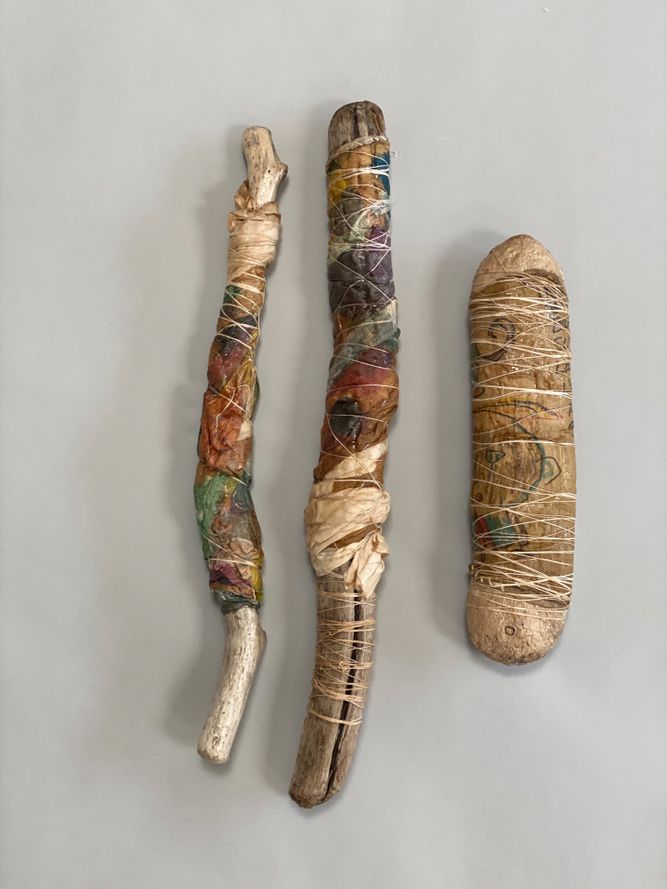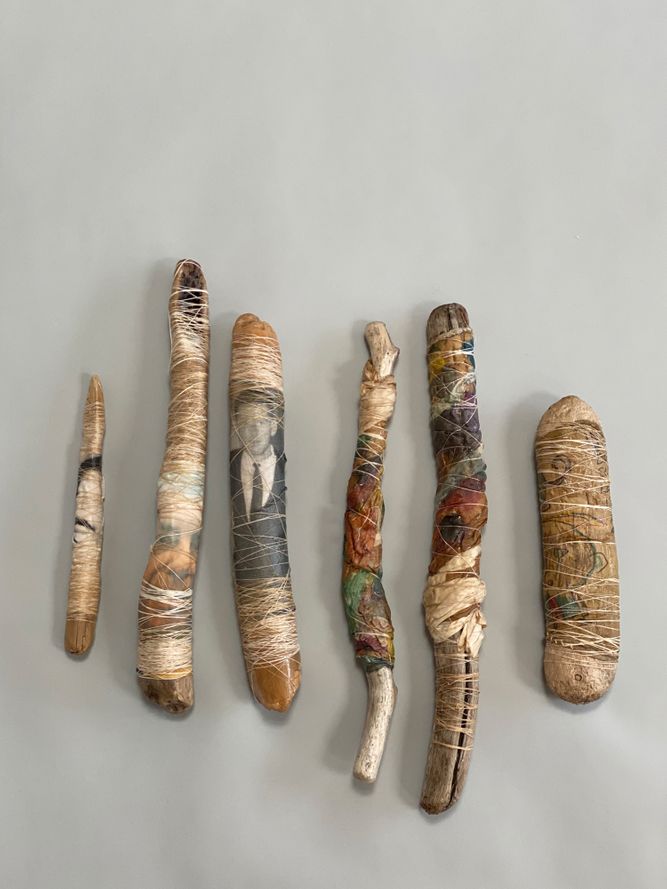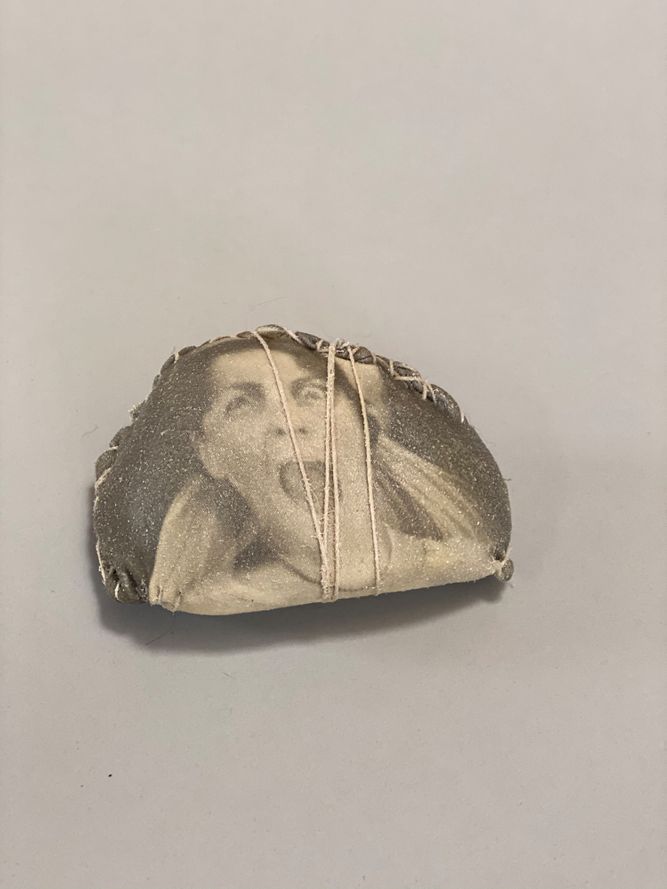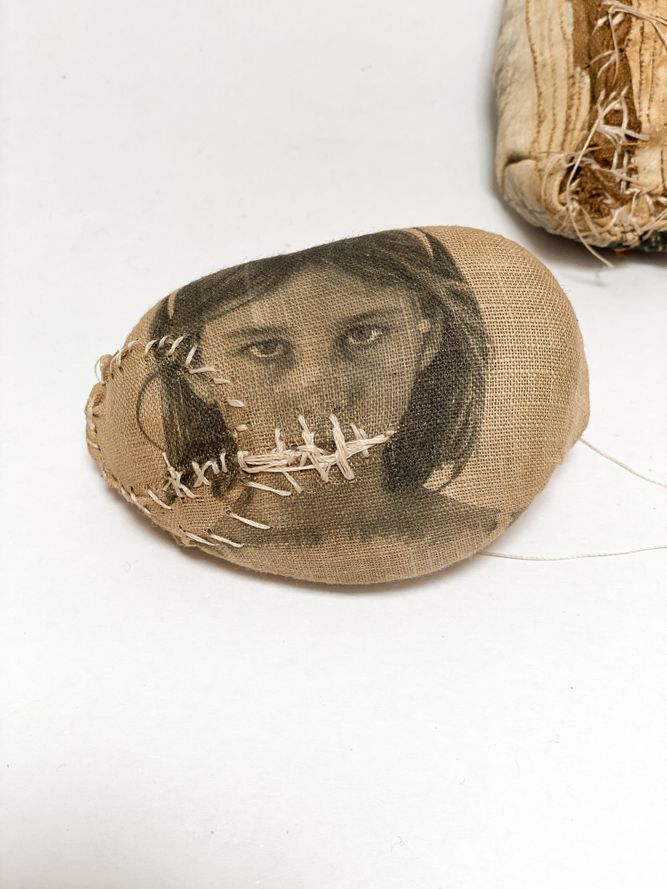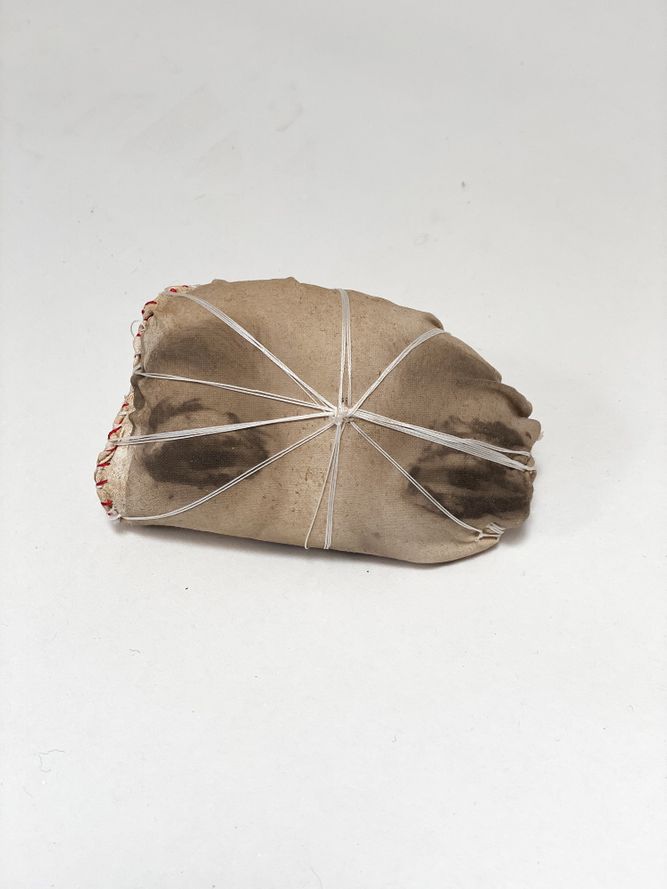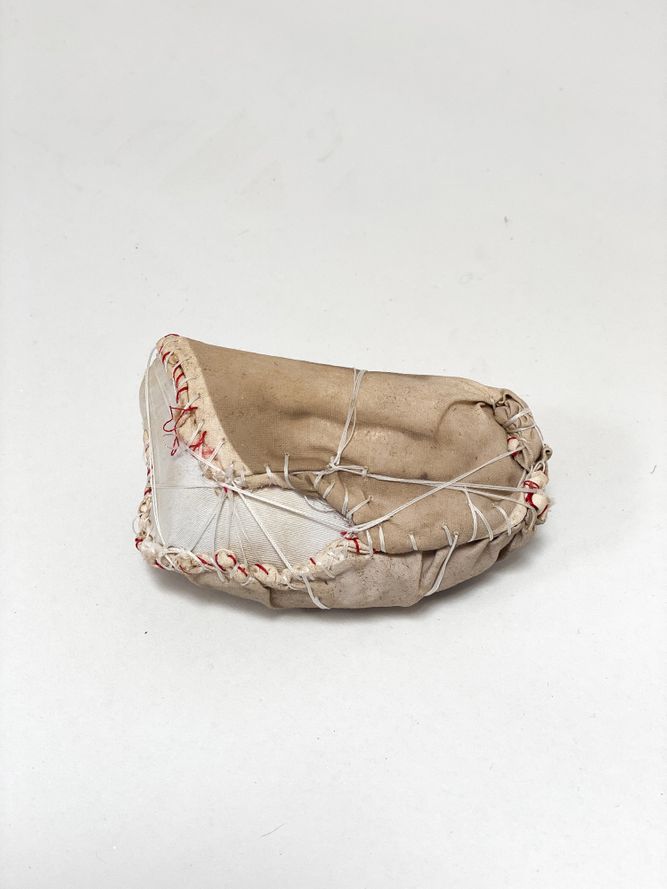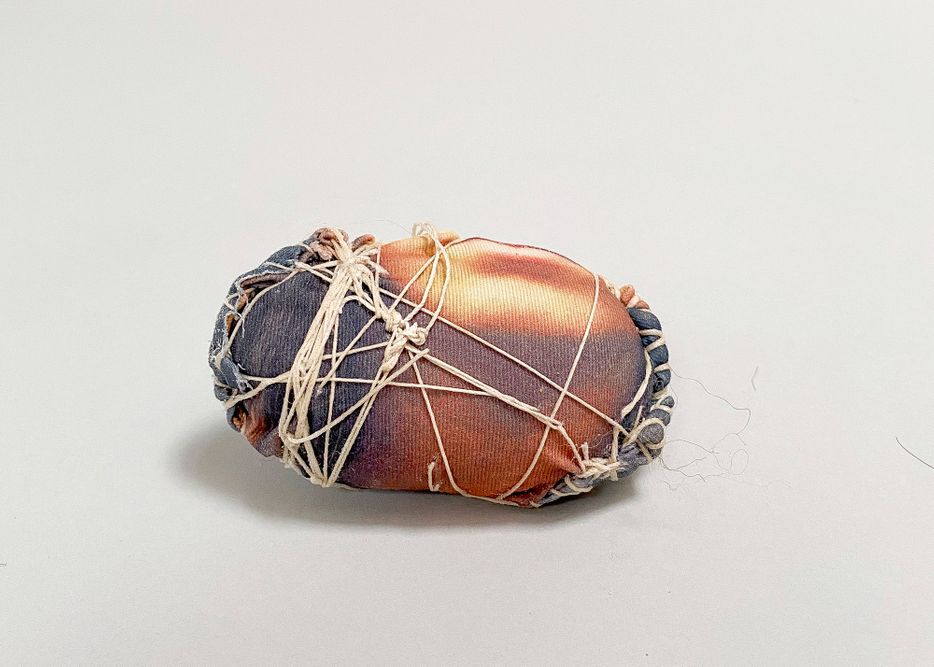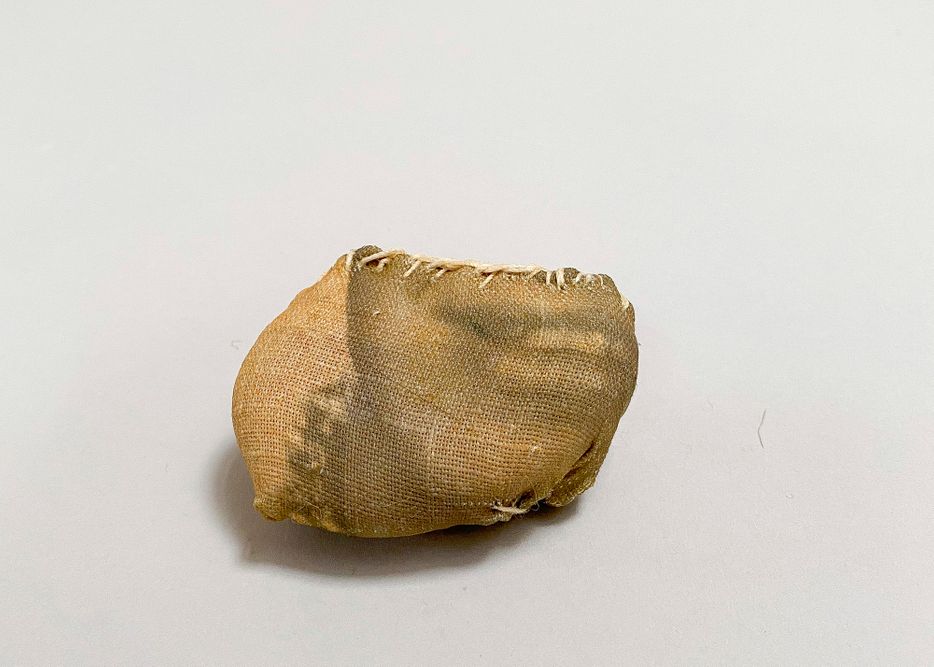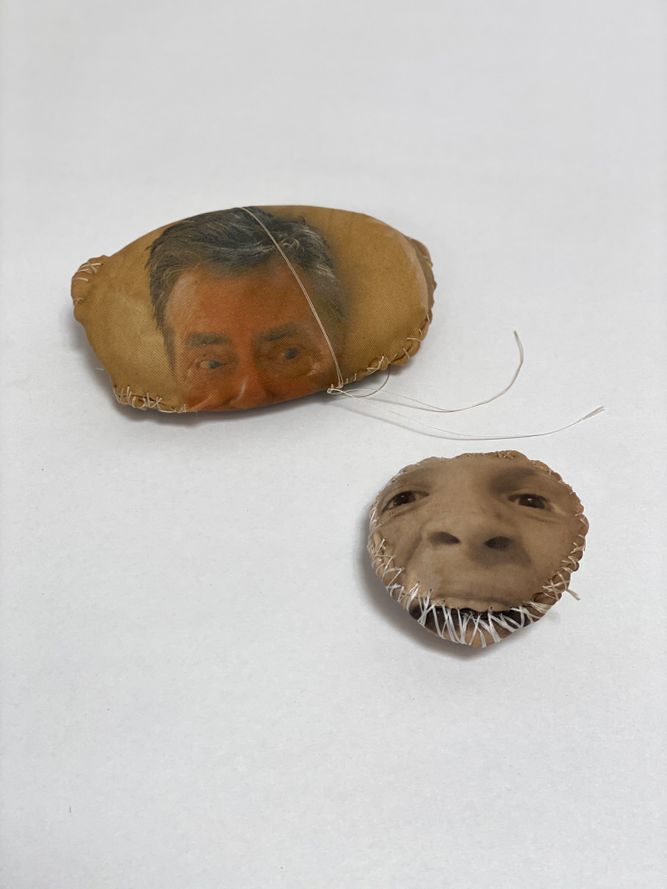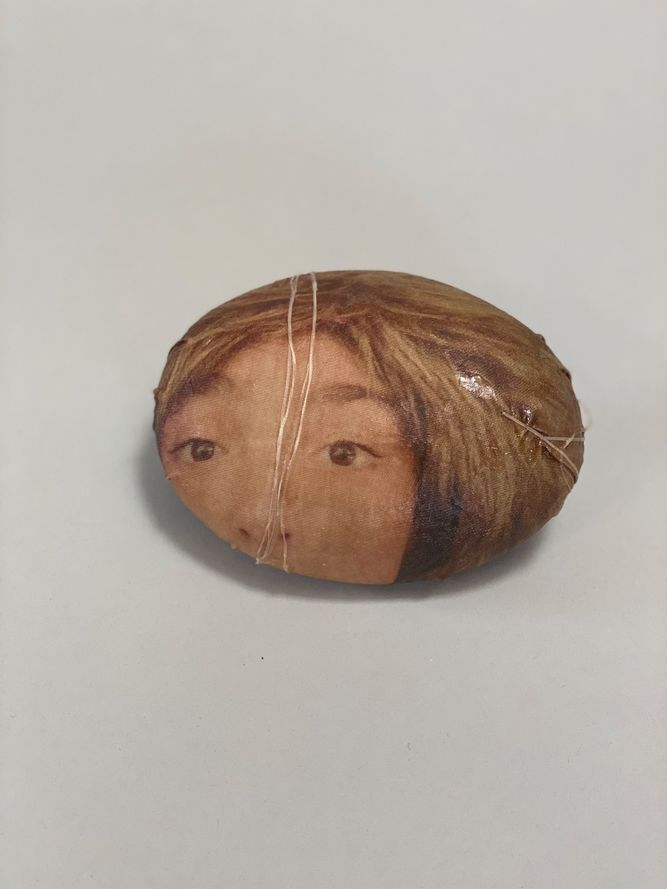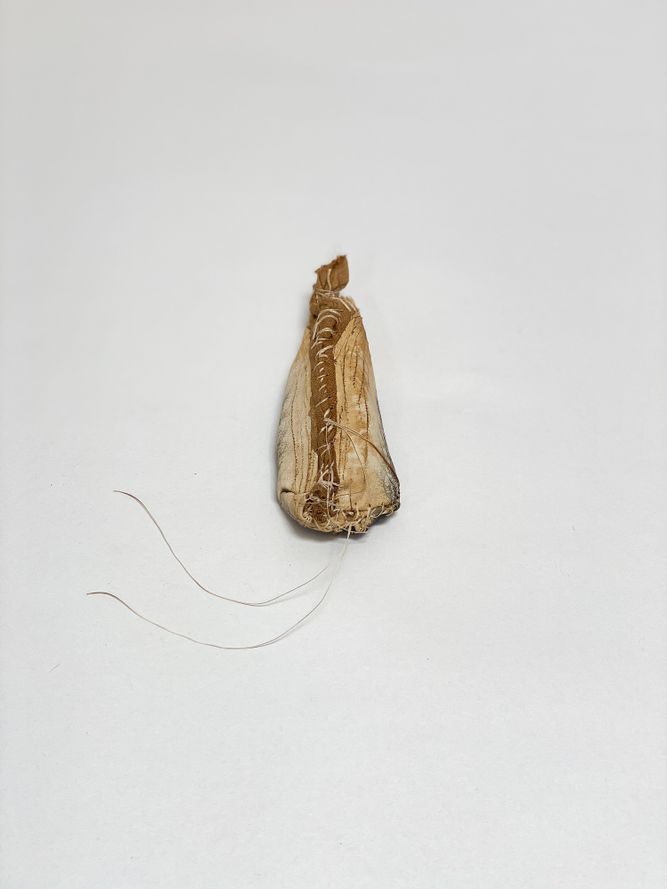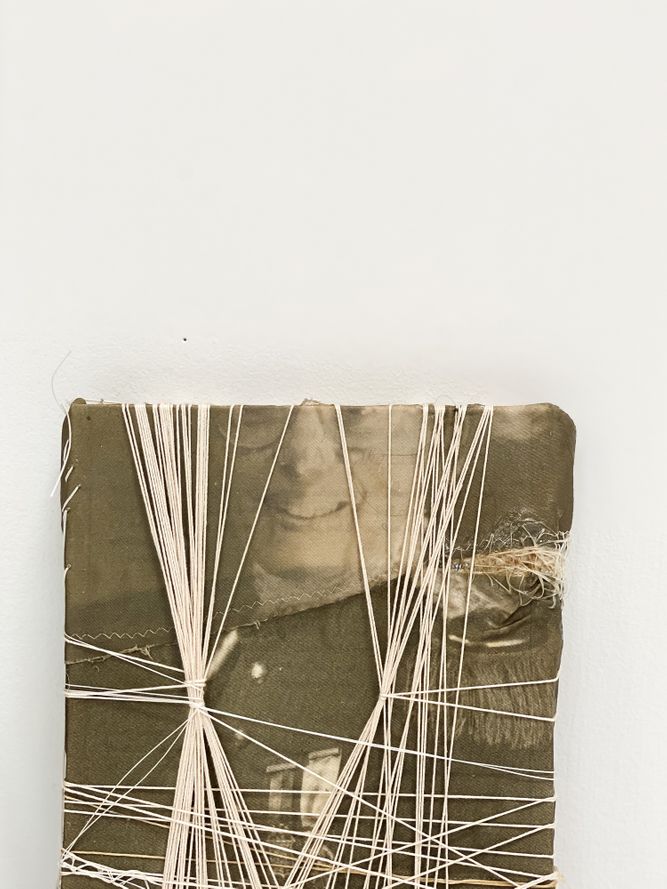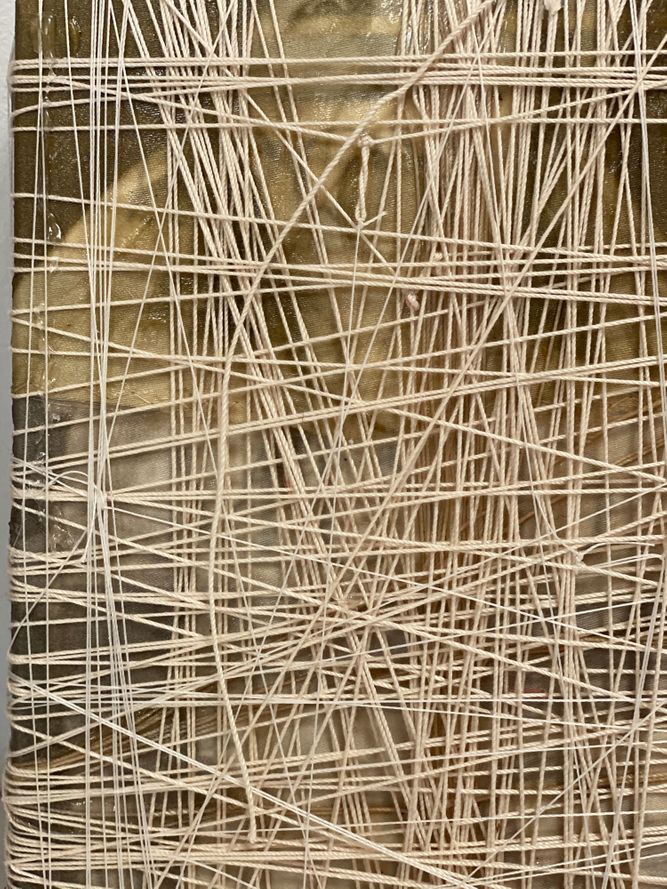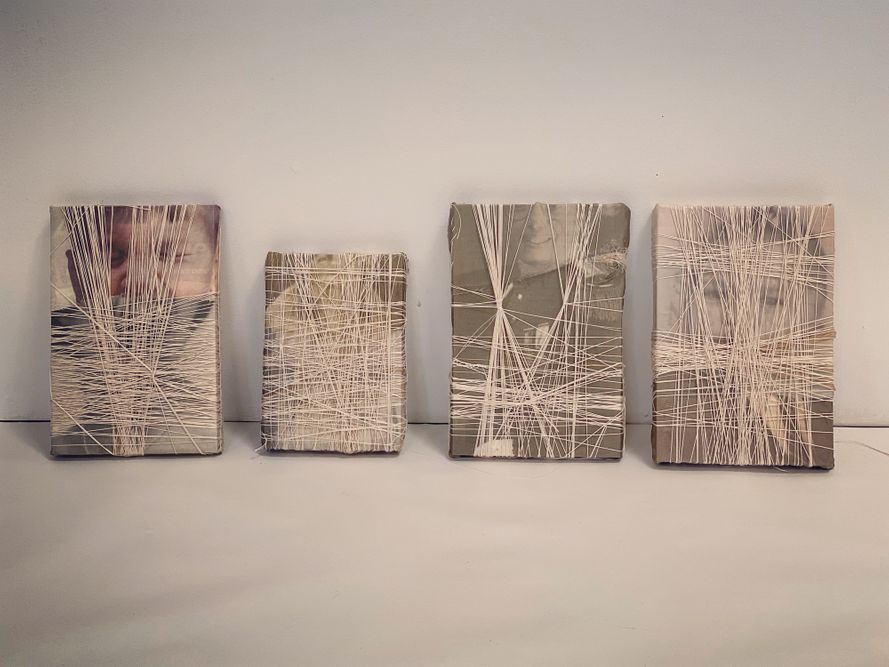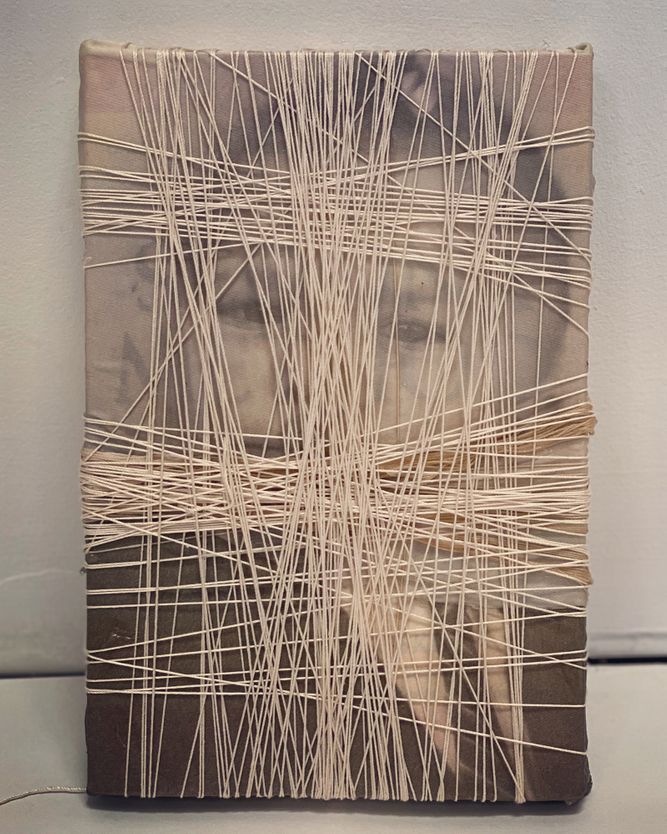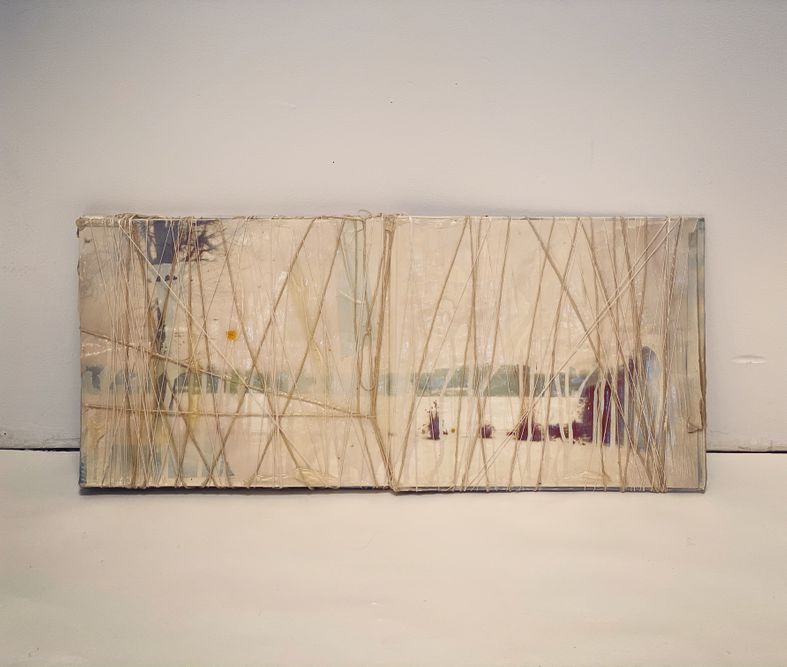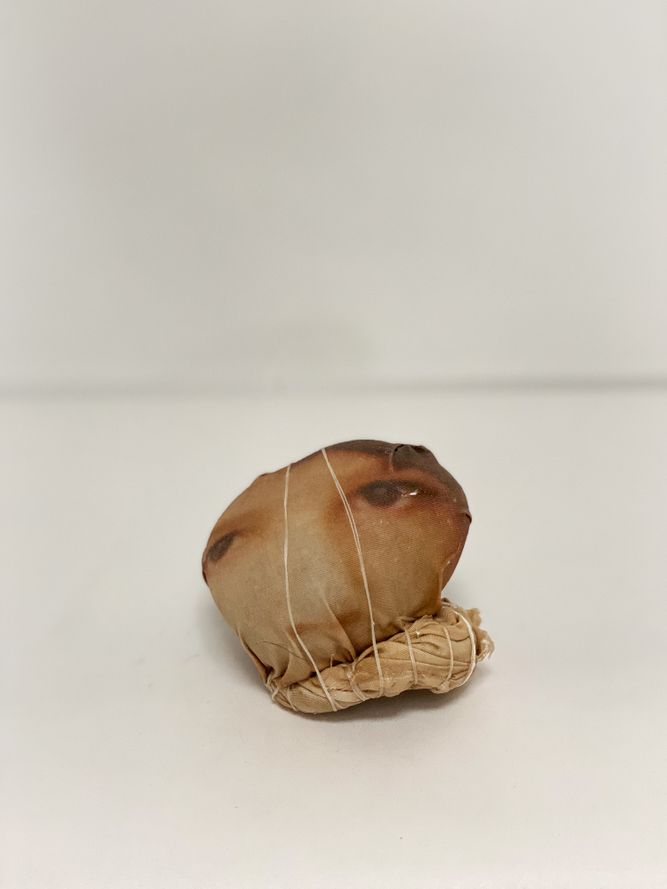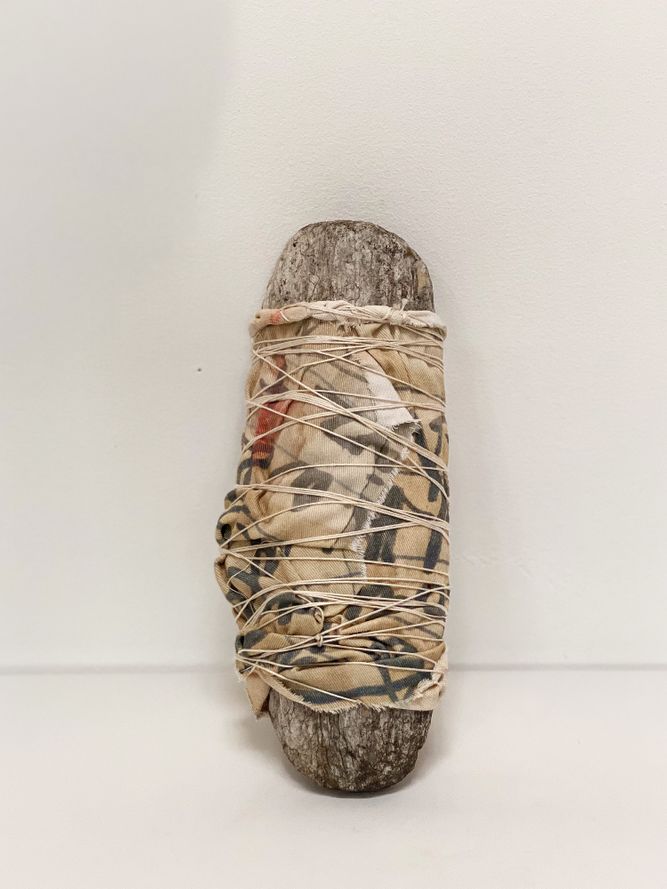 wrapped
WRAPPED: photography on fabric, wrapped and sewn around rocks, sticks, and books
sewn with thread, dyed, and sealed with varnish
WRAPPED is a re-examination of the portrait and how it can be altered with new meaning.
portraits I have taken over 30 years of shooting,images are printed on fabric and wrapped around sacred objects.
The notion of a photograph as a sculpture is a breaking away from tradition.
The use of textiles and sewing nods to long standing domestic traditions and attempts to rework them in a modern voice. Additionally, raw and rudimentary sewing intends to disrupt the feminine cast of the sewn.
Every face has a story, both told and hidden. Much like portraits, tell some things, and hide others. My process adheres to this line of thought.