sewn: family album
archival composite photo, thread, paper, crochet, felt, dye.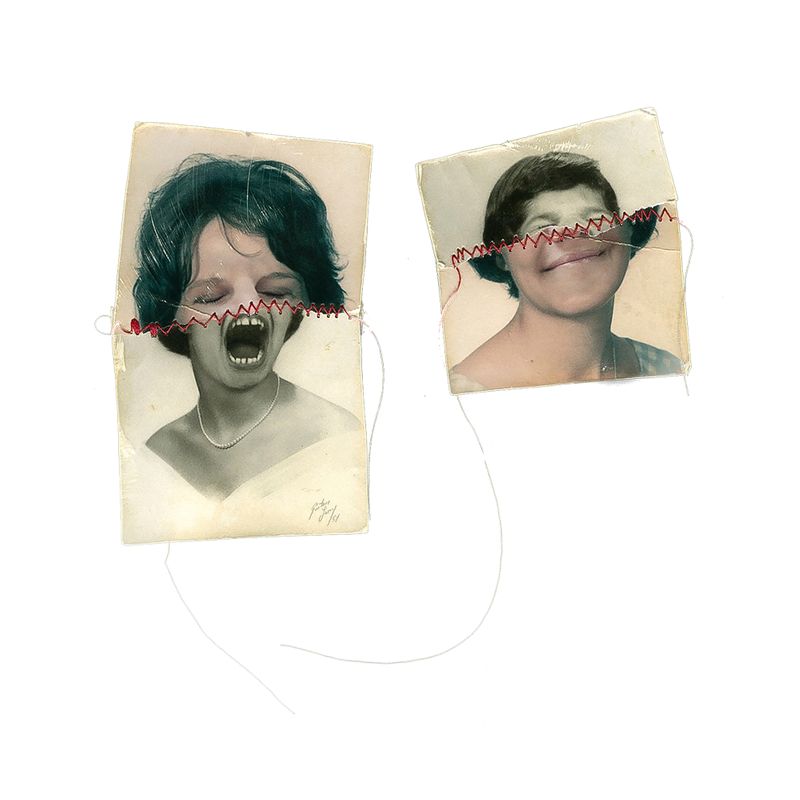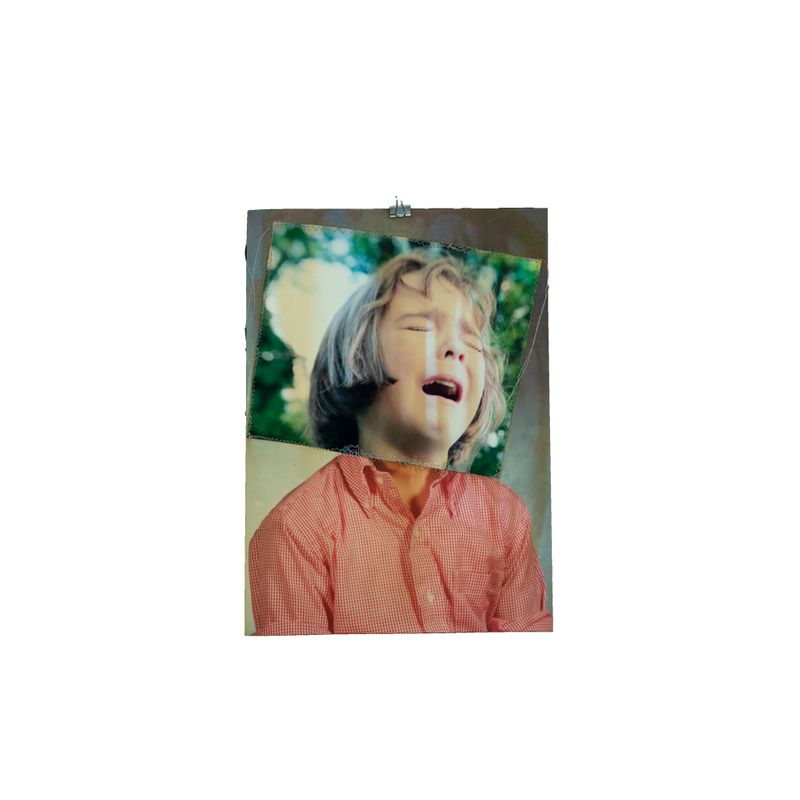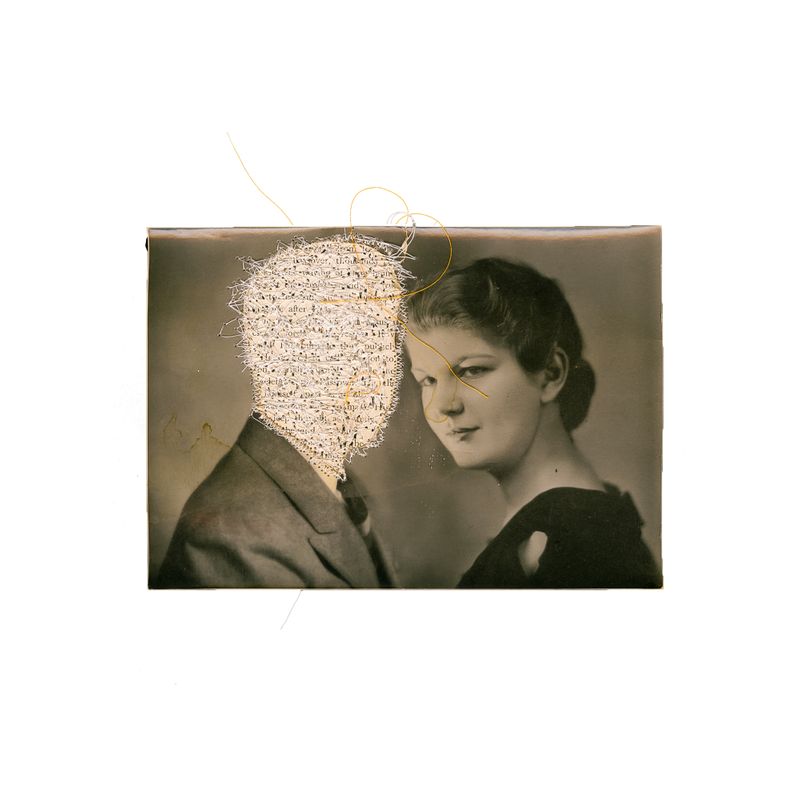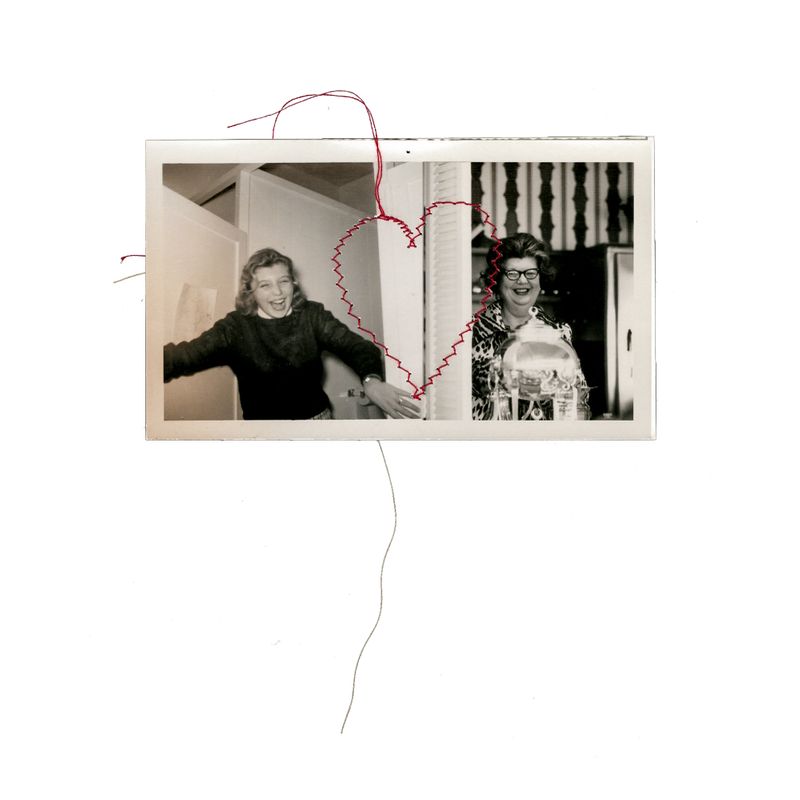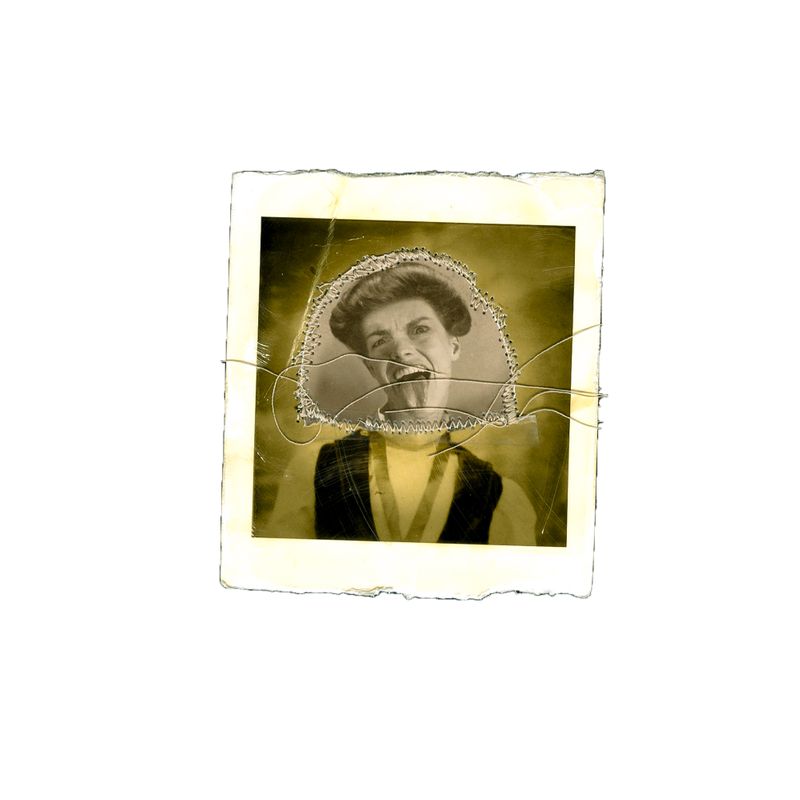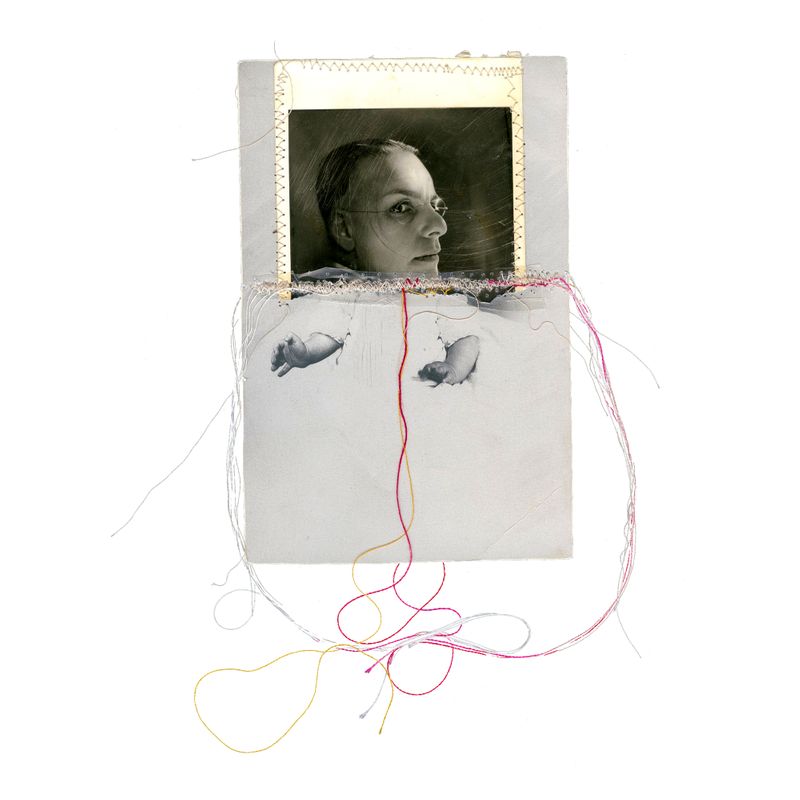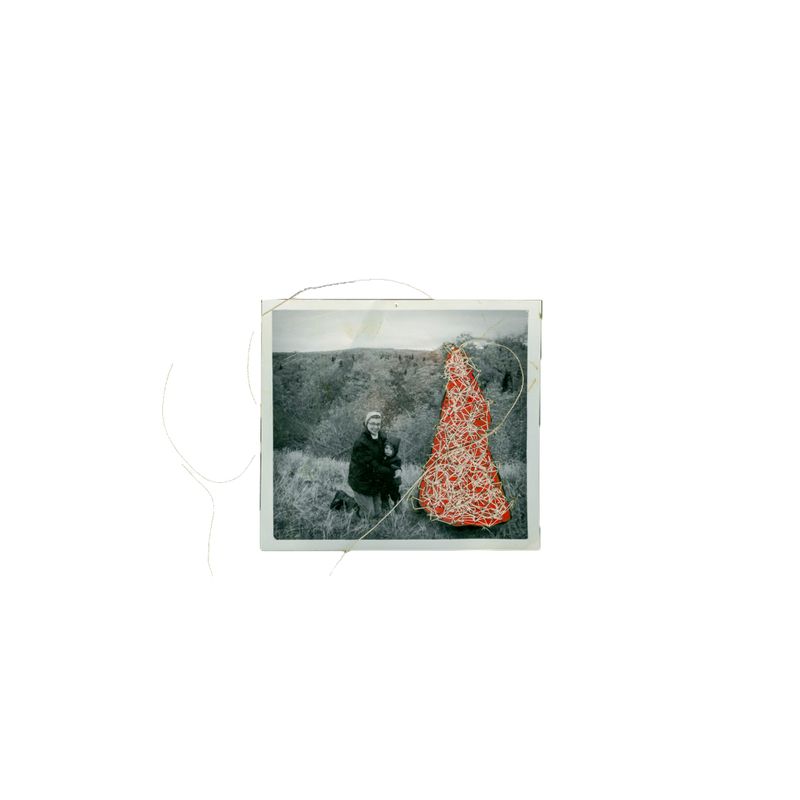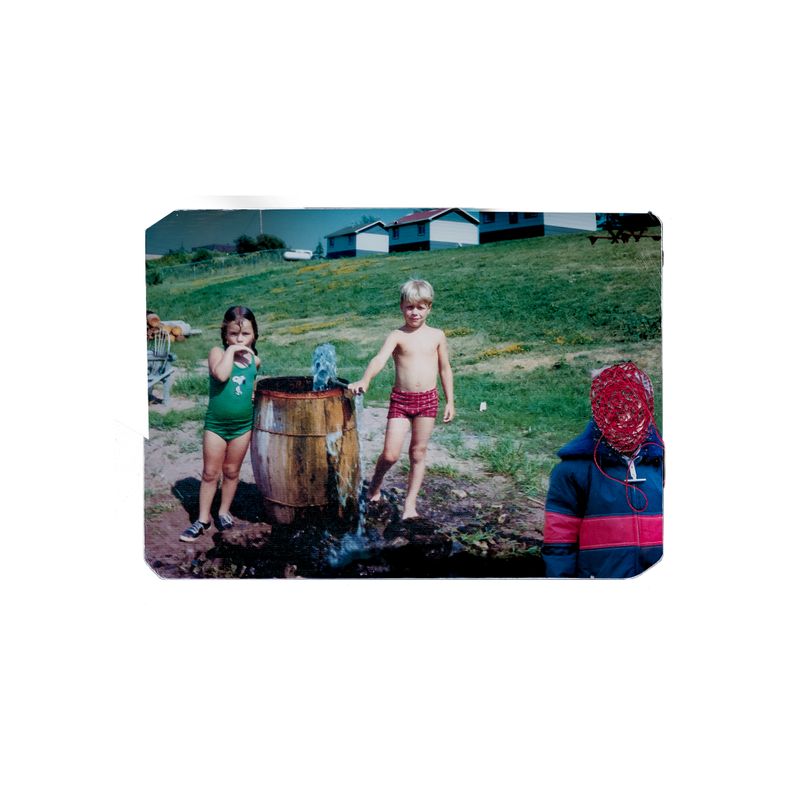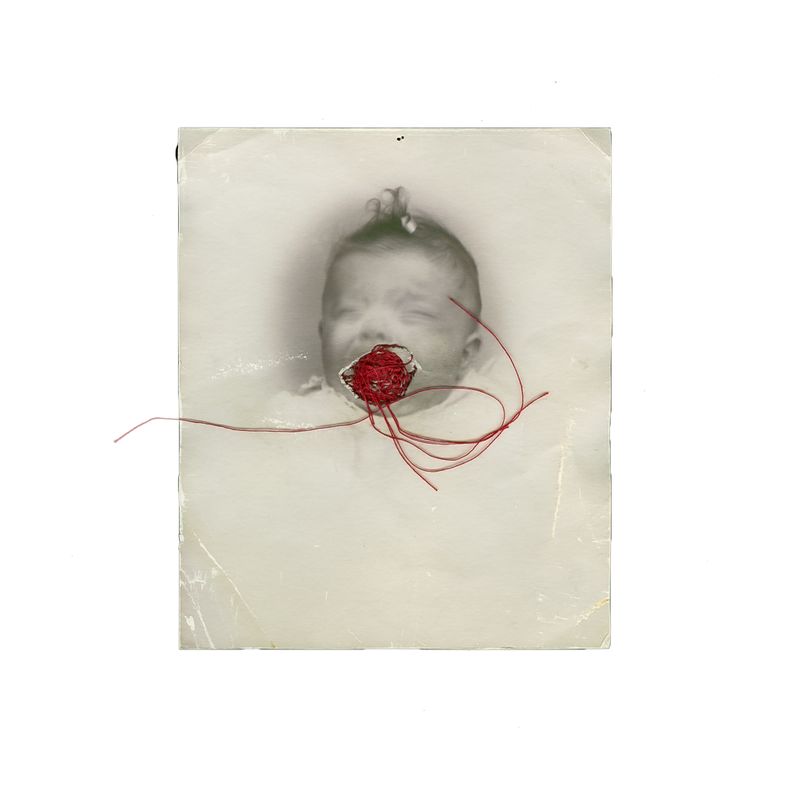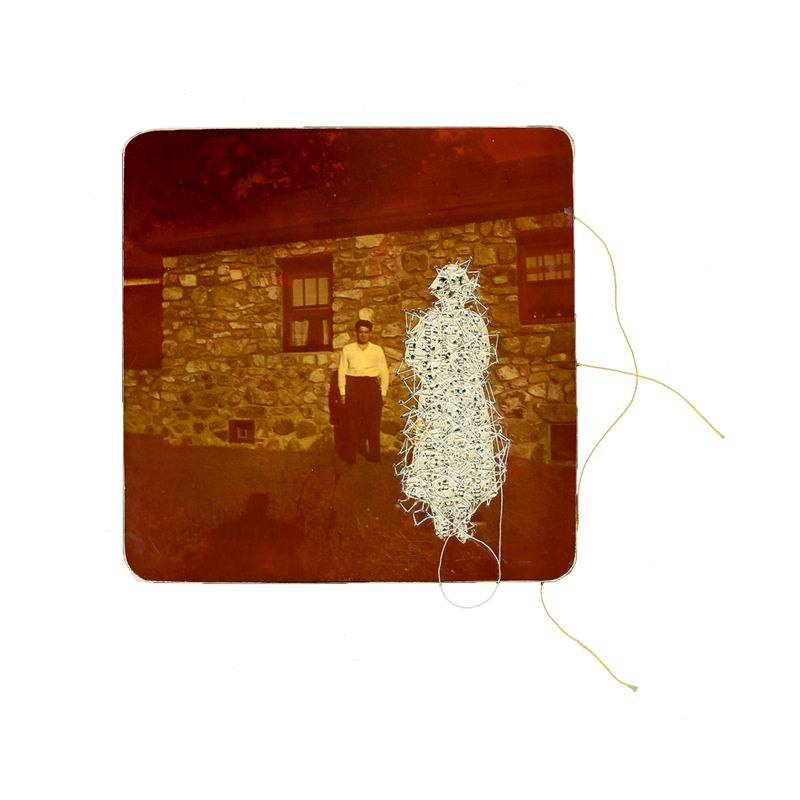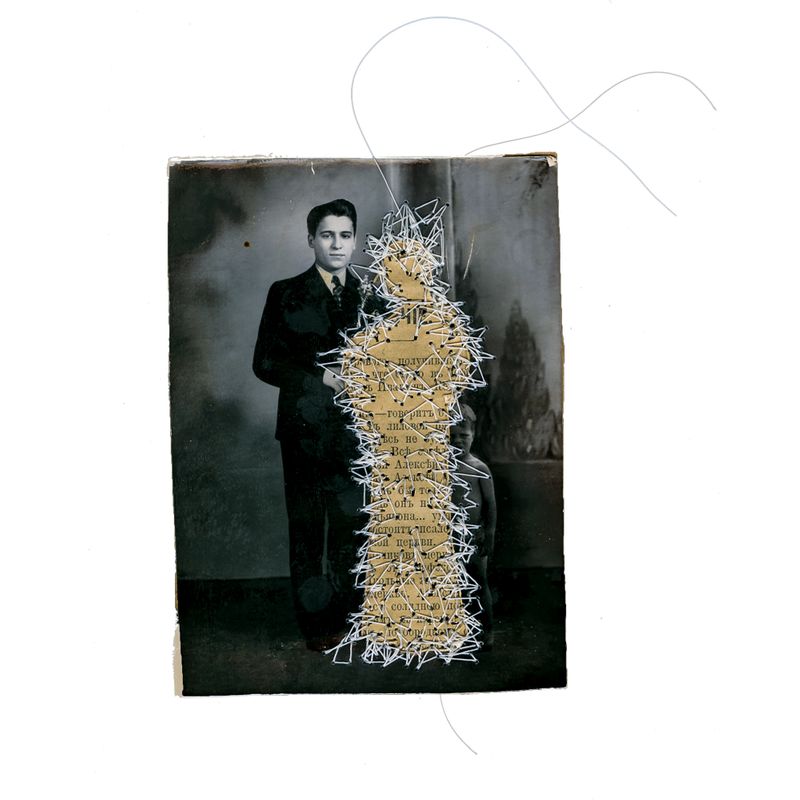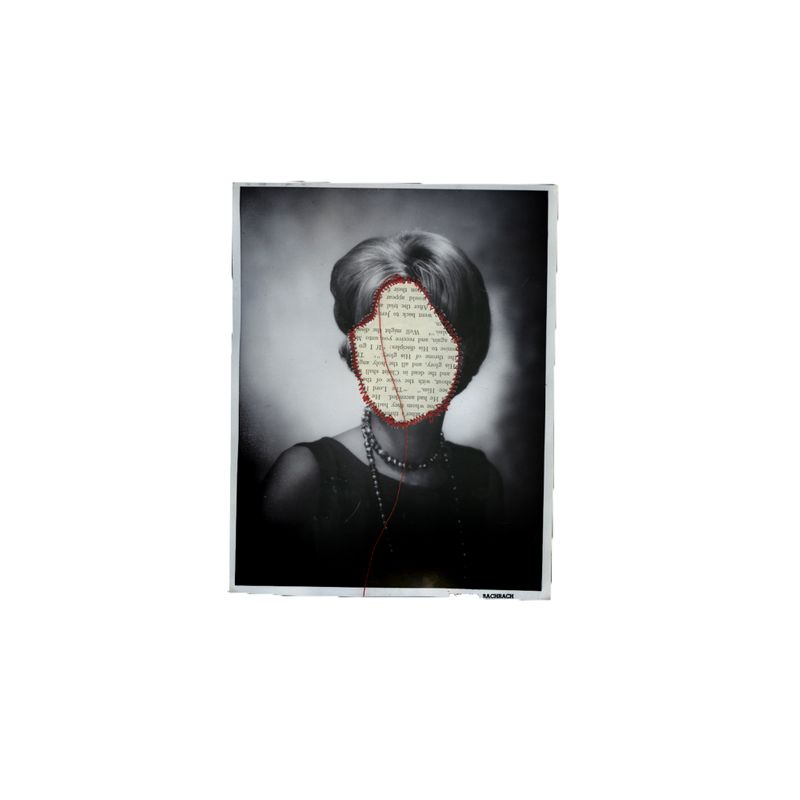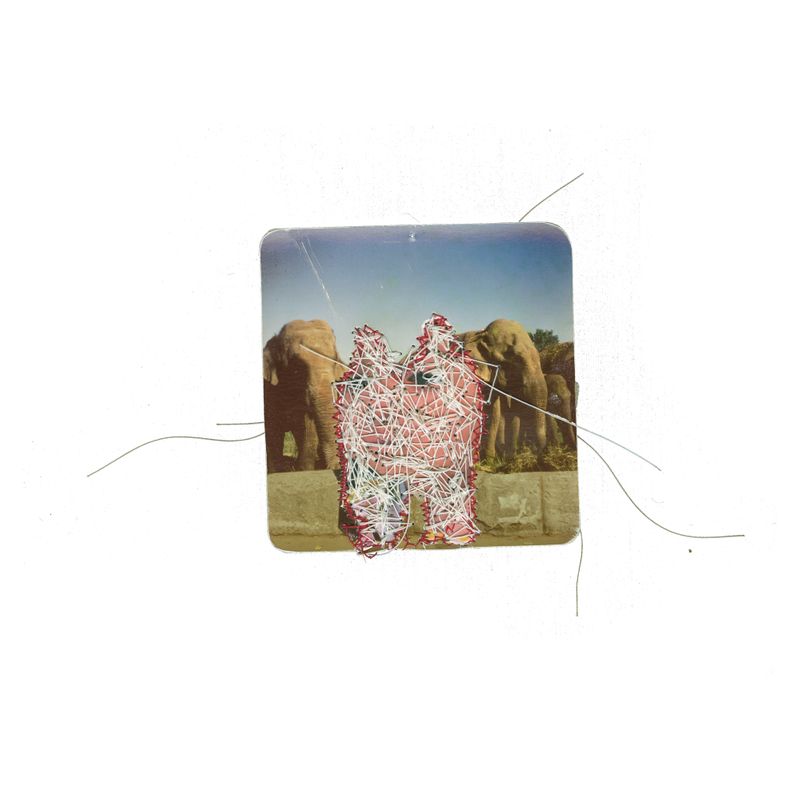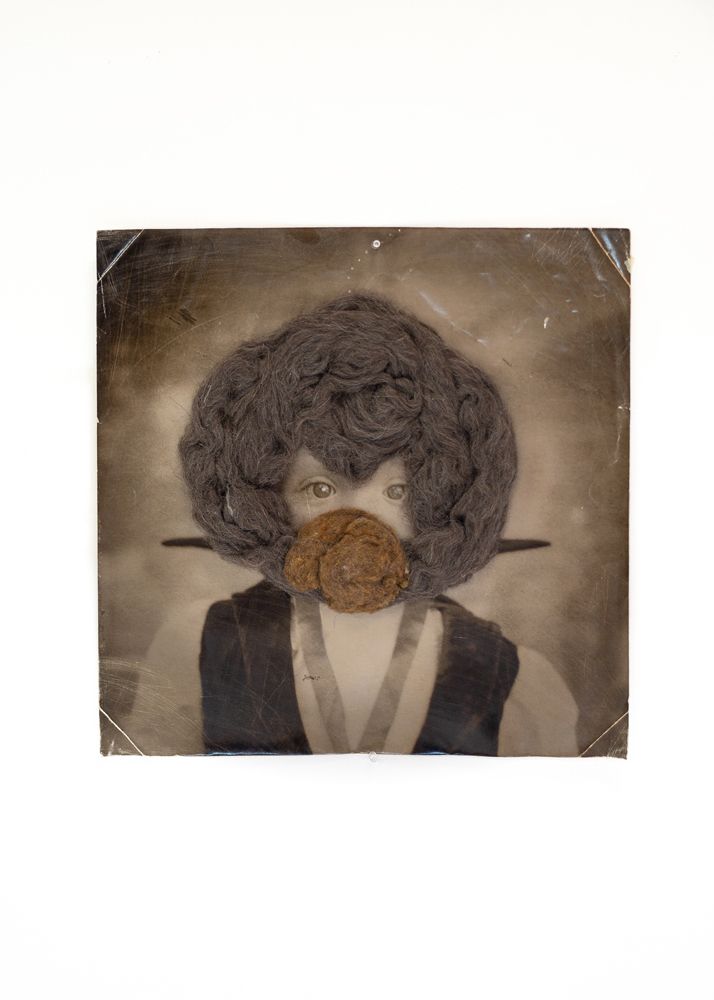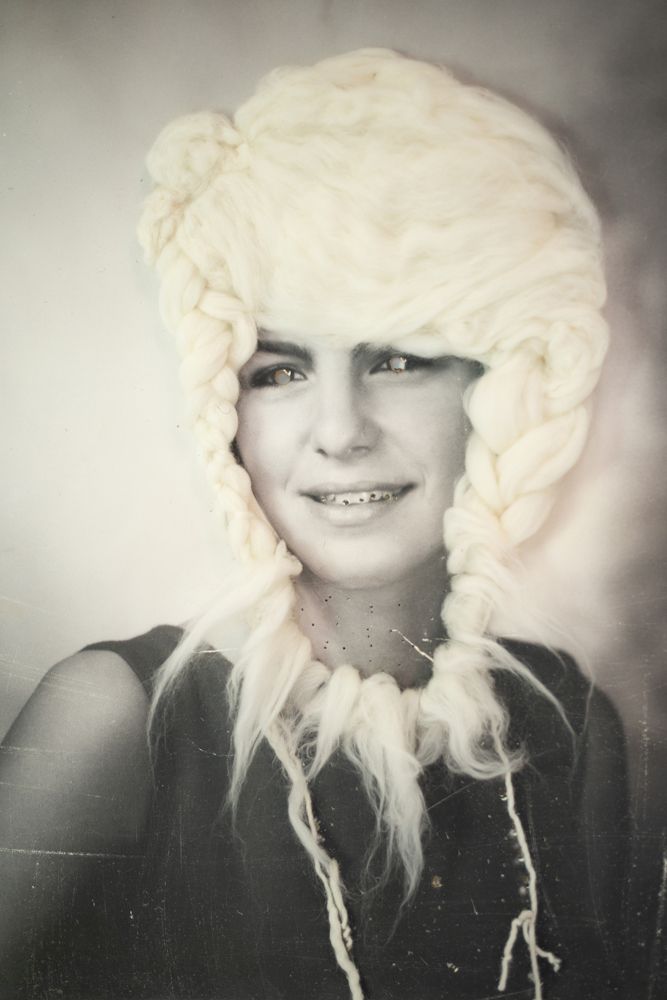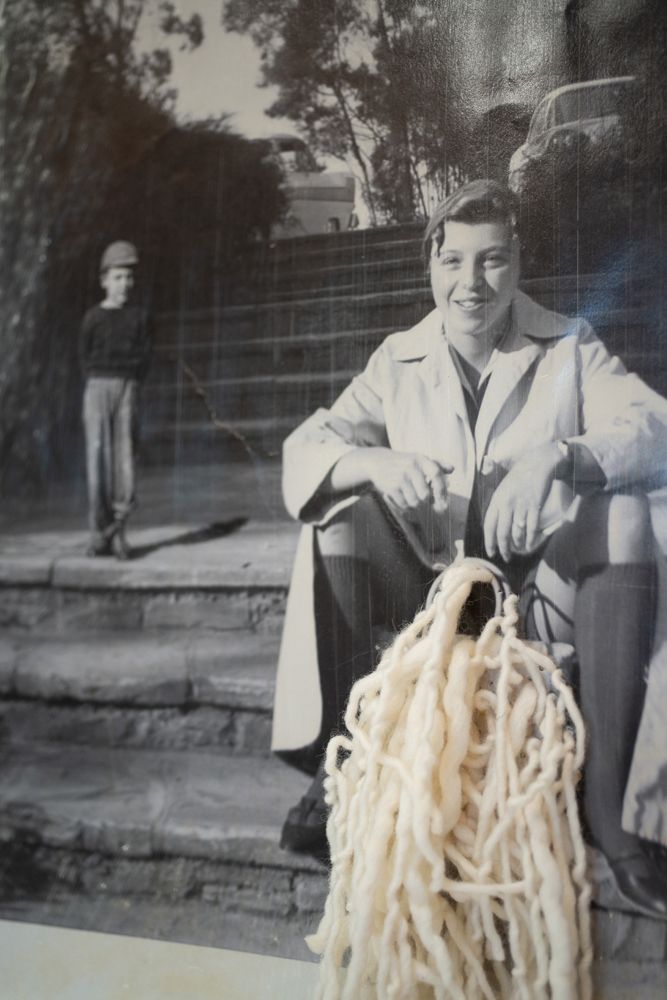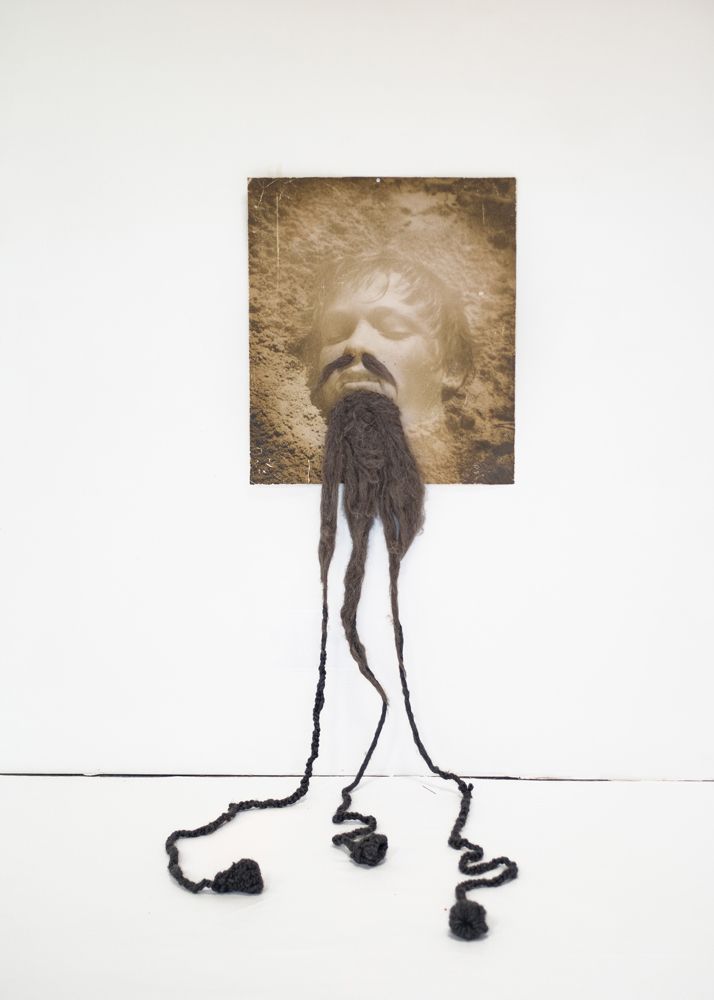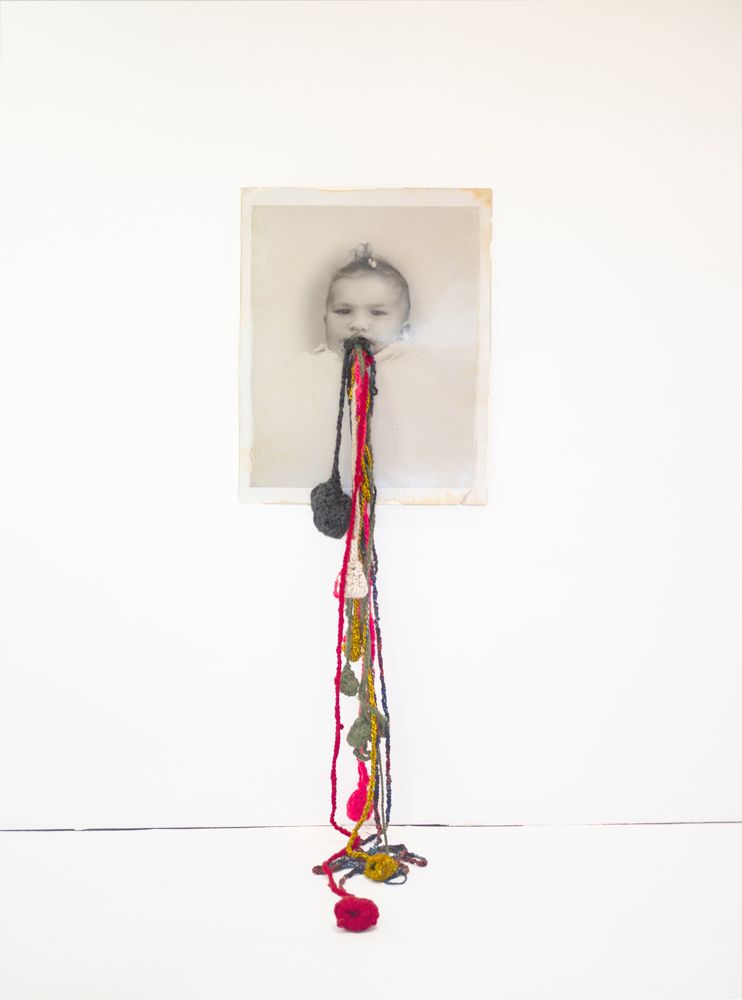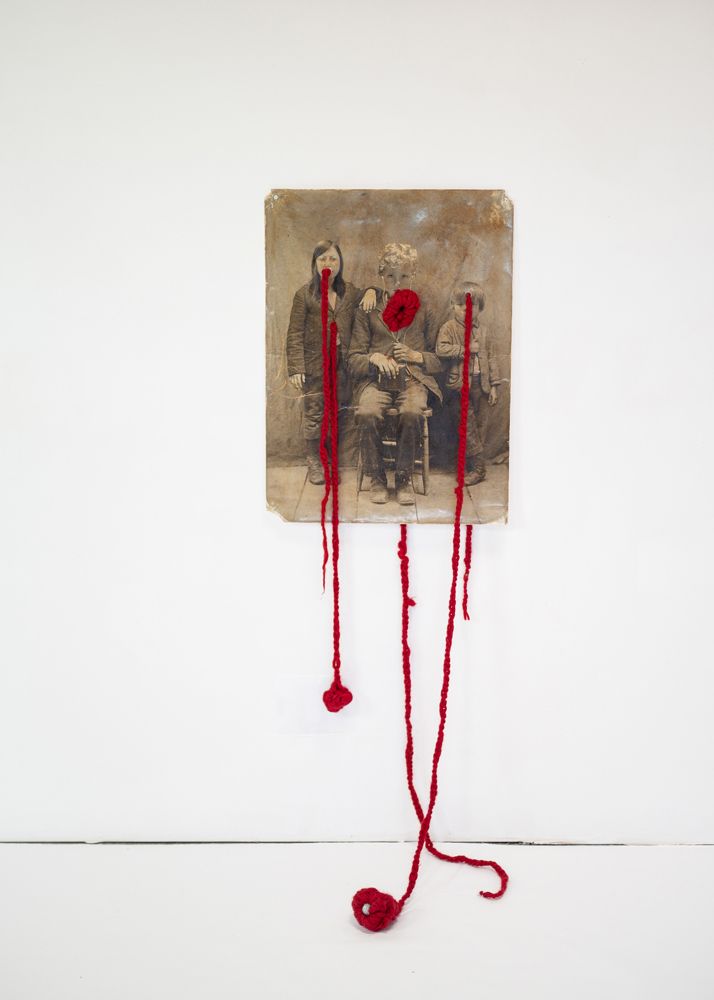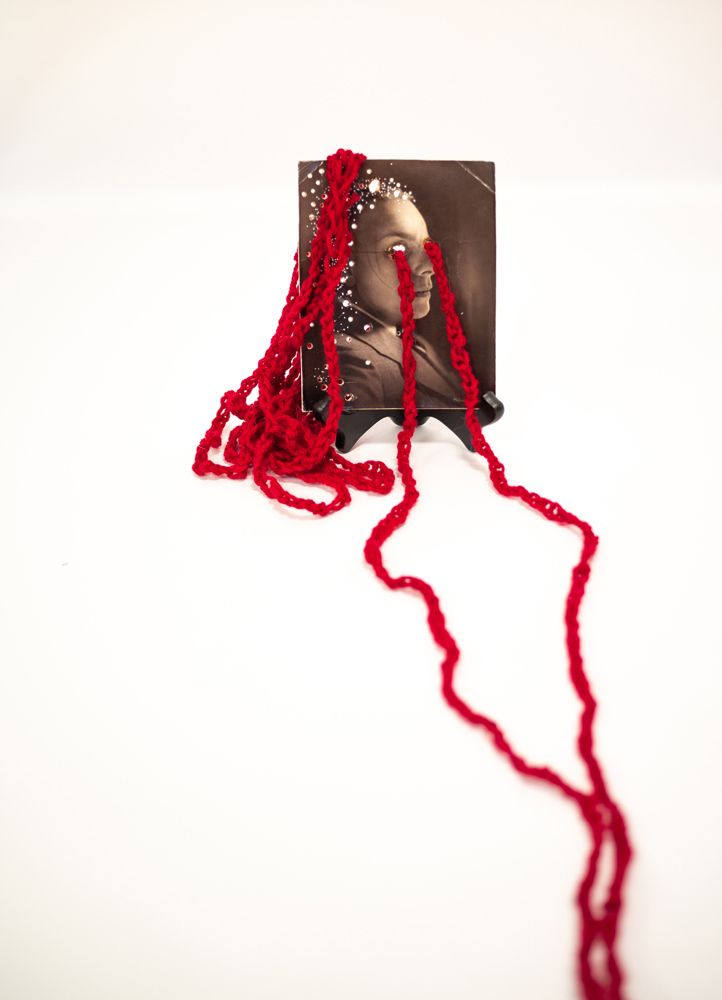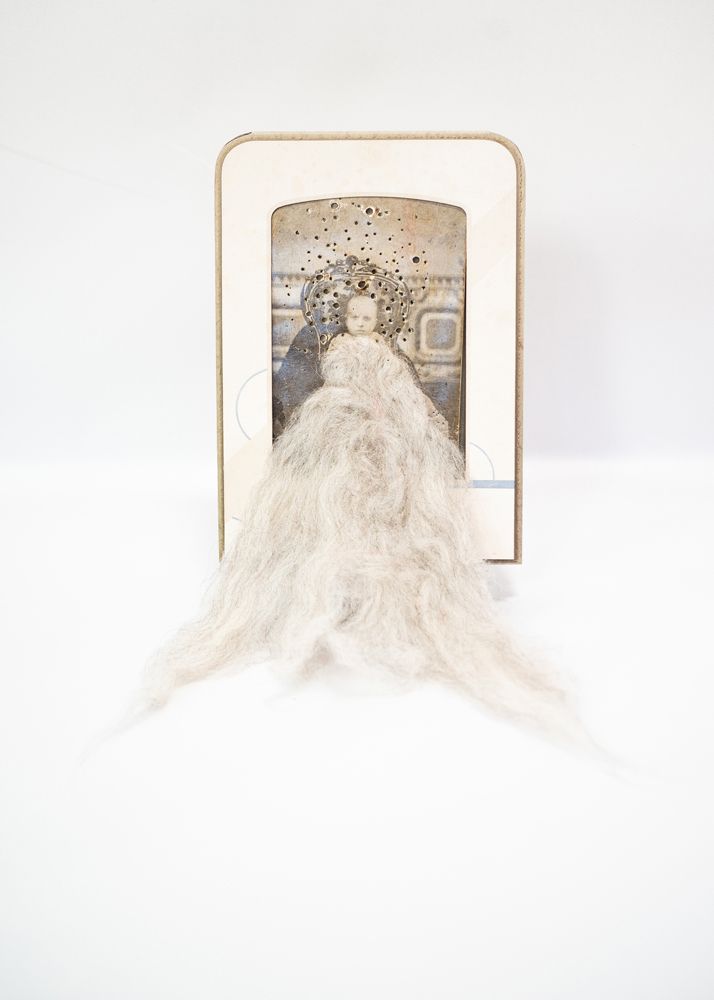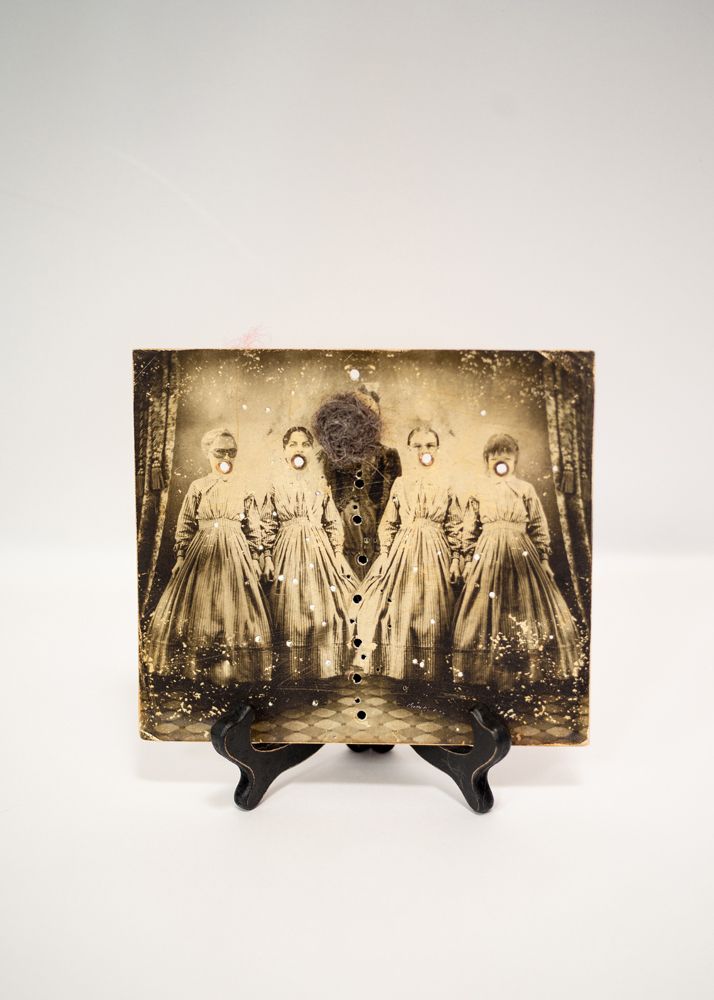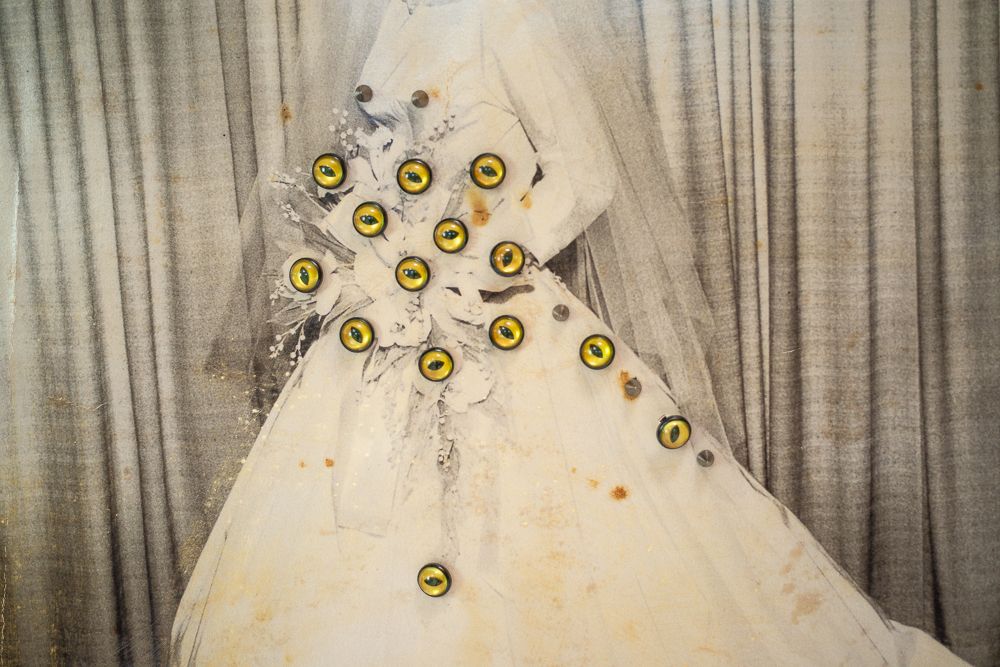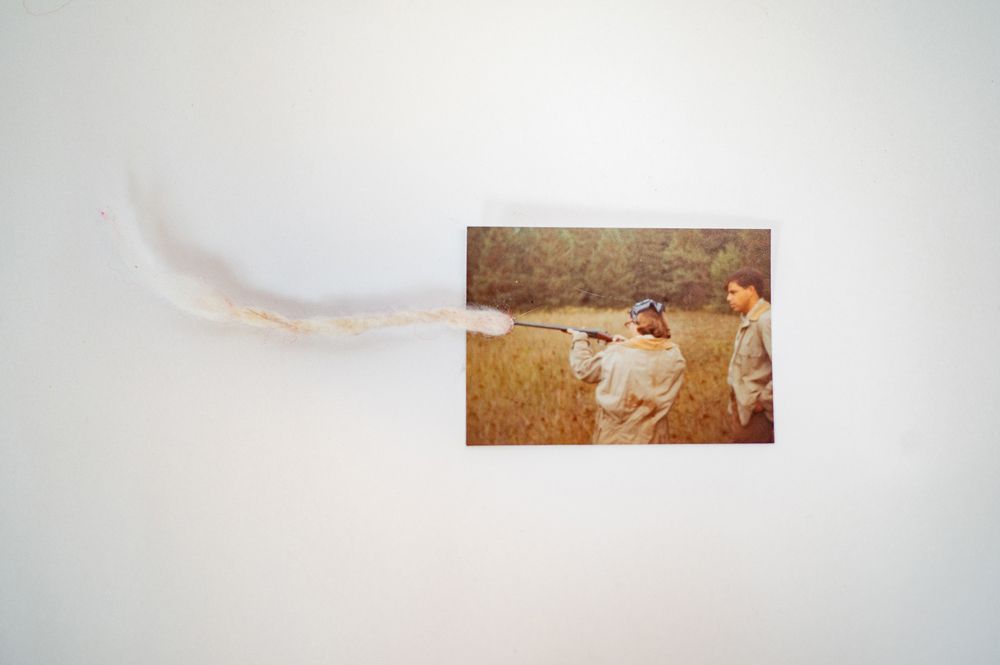 family album
SEWN PHOTOGRAPHI PROJECTS
Sewn
unique pieces
each tells its own story from the past, the present, or the imagined
I cut out, obliterate, sew, embellish, and cover up elements of an image to draw attention to what is missing, what may have changed, or what needs to be considered.
Pieces are sewn together and dyed to congeal the elements and ideas together.
Thread binds the content. Dye binds the colors.
Past and present collide.
Memories are colored by the past, guided by the images burned in our brains.
True feelings emerge and break through the expected parameters of vernacular imagery.
The pieces in this work are purposefully raw and unrefined, recalling the impulsive and rough nature of childhood.
Red thread binds the images, red for the connection to the heart in the everyday.
The pieces are stained as a representation of the color of my memory.
Then, they are varnished, to physically bind them further.
What is memory and what is photograph? For me they collide and act as one.
This process is intended to jar the viewer and call into question our history through memory and as photographic document.